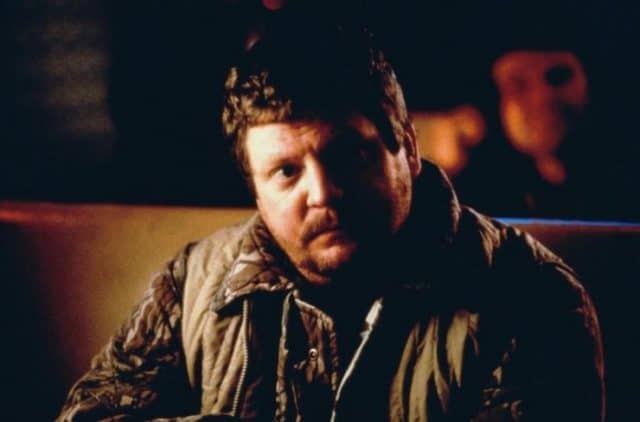 Brent Briscoe was the kind of actor that did a lot of supporting work and was one of the guys you didn't hear from or about a lot but was just as important. He had a modest number of speaking roles but was at times relegated to just being the person that filled a spot and was more or less a placeholder. He was never a leading man as far as anyone can remember but what's important to recall is that every person in the production is worth something and they perform a role that someone else either didn't want or didn't get. And besides that Briscoe has played some memorable roles. Sadly the actor passed away less than a week ago due to complications that arose after a particularly nasty fall. The unfortunate part is that a lot of folks that didn't know about his work won't remember him, but maybe this article and others like it will help.
He did make a contribution and he could be a character while onscreen.
5. Junior Barnes-Double Take
It's very hard to find scenes in which a supporting actor is in sometimes but I can break this one down for you. Briscoe is in this movie and shows up when Orlando Jones takes up residence in a hotel/emu ranch. Briscoe's character is the owner and proprietor and does his best to take Jones, who is mistaken for Eddie Griffin's character, into custody.
4. Scooter Hodges-Sling Blade
Scooter doesn't play a big part in this movie but he's still someone that needs to be there since he happens to work with Billy Bob Thornton's character,  Karl. He doesn't say much and doesn't do much but the fact remains that he was there and is a part of the film. That was the type of role he usually took on though in some films he had a lot more dialogue.
3. Boyd-U-Turn
Briscoe's part in movies such as this is brief and kind of there and gone before you really understand where he fit in. He had a lot of roles like this that kind of utilized him for a couple of shots and then allowed people to forget about him as the movie rolled on. For all that however he proved that he could act so it's kind of hard to imagine why he wasn't utilized a little more.
2. Homeless guy-Yes Man
It's easy to understand how Briscoe, who didn't get a lot of parts and almost never had a big part in a movie, could be left out when stars like Jim Carrey, Bradley Cooper, and even Sasha Alexander were around. Those names have been so well-established that it's kind of hard to get a lot of notice when they happen to be on the same set.
1. Bill Dodge-The Green Mile
https://www.youtube.com/watch?v=rLu5XGG-aMc
This was undeniably one of his best and most prominent roles since he actually got more than a few lines and was very believable throughout the entire part. He didn't get to partake in the movie as much as the other actors that played the guards, but he did get to stick in there until close to the end, which was nice to see.
Rest in peace Mr. Briscoe.