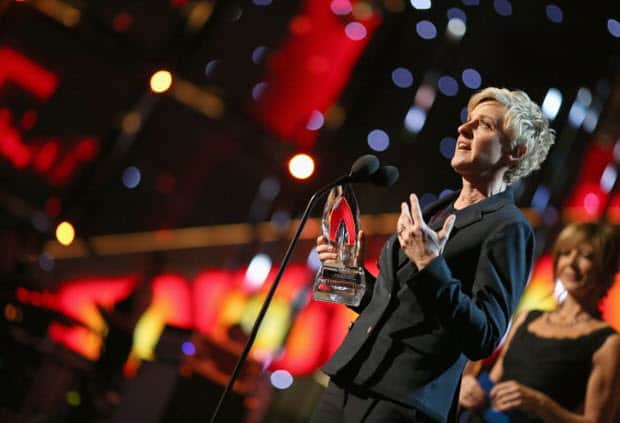 It might be hard to believe it's been going on as long as it has, but the other night marked the 40th anniversary of the People's Choice Awards. And since it was a great small bite into the main course that's to come in this year's awards season, we wanted to take a look back at some of the moments that got people buzzing on social media and had a few more talking around the Internet. Hosted by 2 Broke Girls' stars Kat Dennings and Beth Behrs, we knew the show would be great, but it was actually a bit better than we even could have imagined–with these moments being the best.
5. Our Guilty Pleasure (2011)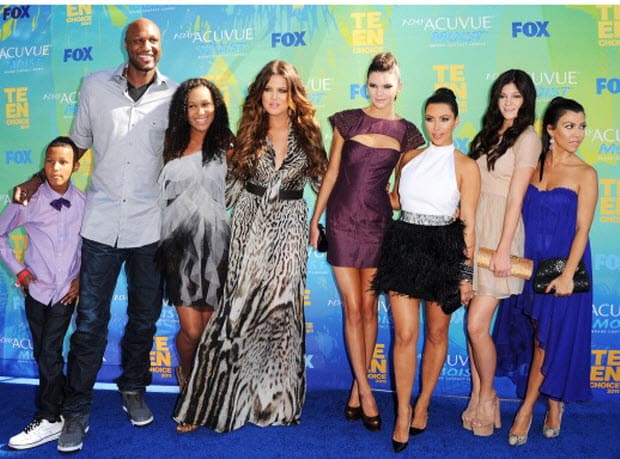 Love 'em or hate 'em, there's no denying that we've all seen a few episodes of the wildly popular show, Keeping Up With the Kardashians–otherwise, how would it still be on-air? And if there was any doubt that the overly dramatic show is America's guiltiest pleasure, the family stole the award for that very category, with the three popular sisters accepting the award. Since it's been recognized, there's no reason to hide your love for the family any longer.
4. The Broke Girls Parade (2014)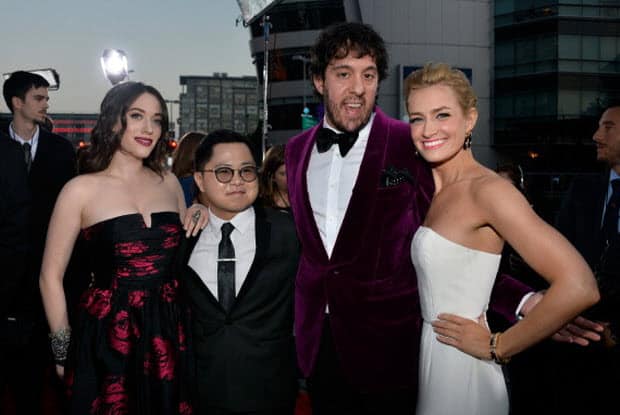 Not only is this CBS show one of our favorite since it features two extremely attractive ladies, but thanks to their humor and creativity, we were overwhelmed with a bevy of waitresses taking the stage with a plethora of burgers and fries to deliver to everyone close enough to accept them. A good move by the girls to take the night off and focus on hosting while a few stand-ins handle the hard labor for them.
3. Ellen DeGeneres Reigns Supreme (2014)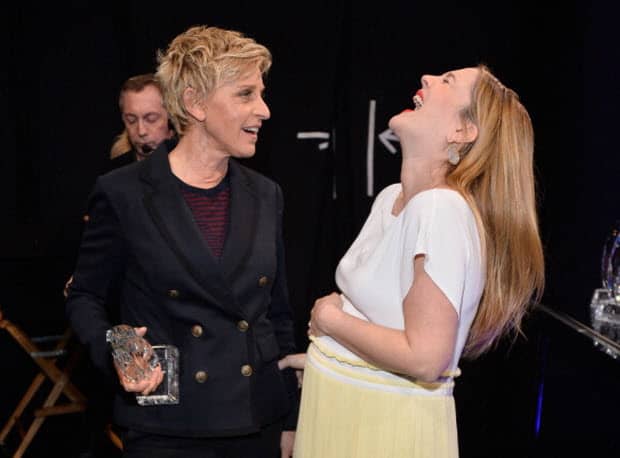 As if there were any questions about who is the true dynamo when it comes to talk shows, DeGeneres showed that she was by far the favorite of everyone around, snagging her 14th win. In true Ellen fashion, she busted out a joke about a lovely, single African-American woman who worked 80 hours a week to get by, always looking forward to coming home and watching Ellen's show–of course, that lady was Oprah Winfrey. Ellen always brings the jokes, doesn't she?
2. Neil Patrick Harris Steals the Show–Or Tries To (2011)
We've got to hand it to Neil Patrick Harris. Not only has the guy built one of the greatest TV characters ever with his role as Barney Stinson on How I Met Your Mother, but he's been able to stay on top of the scene even after being a child actor which, as we all know, isn't easy. But it was in 2011 when NPH may have given us out fondest memory of him, as he tried to steal the show right out from under host Kaley Cuoco, busting out an insane dance number.
1. Joaquin Phoenix Gives His Thanks (2008)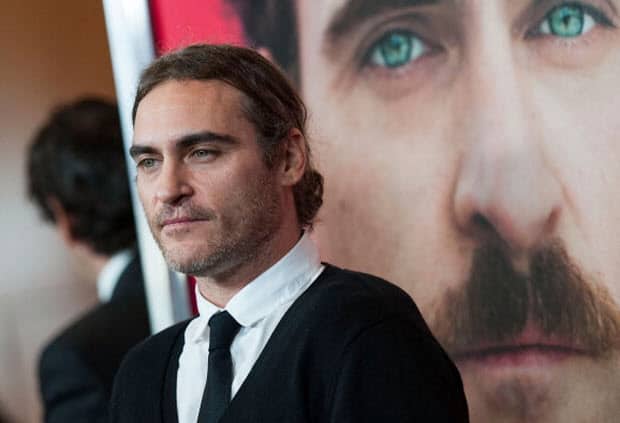 Sure, actor Joaquin Phoenix might be a little out there–remember his fake decision to pursue a hip-hop career?–but he's also pretty witty. Phoenix showed that when he busted out the cardboard to thank fans for voting him their favorite leading man back in 2008. Using just eight words, the actor broke away from the normal acceptance speech that his peers do–while entertaining viewers in a different way than one would imagine.
Tell us what's wrong with this post? How could we improve it? :)
Let us improve this post!