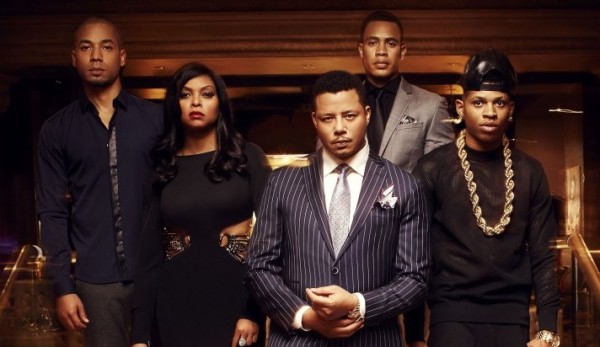 One would be hard pressed to find a drama series that hit the small screen with as much anticipation as Empire. Generally speaking, it is hard for shows to live up to the level of hype that was created preceding the series premiere of this show, but Empire has answered the bell, and it still has its audience consistently on the edge of their seats, wondering what could possibly happen next. There is no shortage of twists and turns in this ever evolving storyline.
From season one, the show has been consistently dropping bombs that have completely knocked their audience off of their feet. Well, season 3 has been no different. For you serious Empire fans, sit back and get ready for a recap of the top five moments in season three of Empire.
1. Jamal's Battle With His Addiction to Painkillers
One thing that Lee Daniels has been able to do with Empire is to address some real-life issues that most people refuse to confront in a general social environment. He has addressed rape, incest, homosexuality, interracial violence and so much more. Another topic that Daniels took on in season 3 was the growing struggle in this nation to confront addiction to painkillers. In a marvelous sequence of events, Jamal finally surrenders all of his painkillers to Cookie, who immediately disposes of them by washing them down the sink. Cookie returns later to find Jamal going through withdrawal and literally gets on the floor wearing a couture dress to break open the floor and pipes to get those pills.
2. When Tariq Freezes All of Empire's Assets
There is a dangerous warring feud going on between these half-brothers, and it was taken to new heights in season nine, when Tariq took legal action to freeze the company's assets. Lucious responds by offering a peace offering – their dead father's police badge – which Tariq promptly rejects. At the end of the day Lucious outmaneuvers his law-enforcement brother by getting a cash infusion from Shyne – Tariq's informant.
3. Jamal Take a Trip to Prison to See Freda
In addition to Jamal struggling with an addiction to painkillers, he is also dealing with PTSD, which may actually be worse. This dual diagnosis definitely complicates matters. In episode 5, Jamal and his psychiatric counselor go to the prison to visit with Freda, but when Freda walks out, she has a swollen eye, but she tells Jamal not to get upset because she deserves it after what she did to him.
4. Cookie's Date with Angelo
With Cookie often presented as raw and cold, it is important to periodically see her in the light of who she once was, and in this scene in which she drifts back into her memory of the ideal young man her father wanted her to marry, it reminds her a lot of Angelo. Later, she is shown in an adorable way as she searches for the perfect dress to wear on a date. This sequence of events gives great volume to Cookie's character.
5. Cookie & Lucious Feud Over Inferno
One thing is for certain about Empire; Lucious is going to do something to tick Cookie off, and Season 3 had plenty of these moments. One moment, in particular, was the moment in which Lucious announced the launch of a new product, inferno. This did not set well with Cookie, because as Co-CEO, she knew absolutely nothing about the product. Let's just say she blew a gasket.