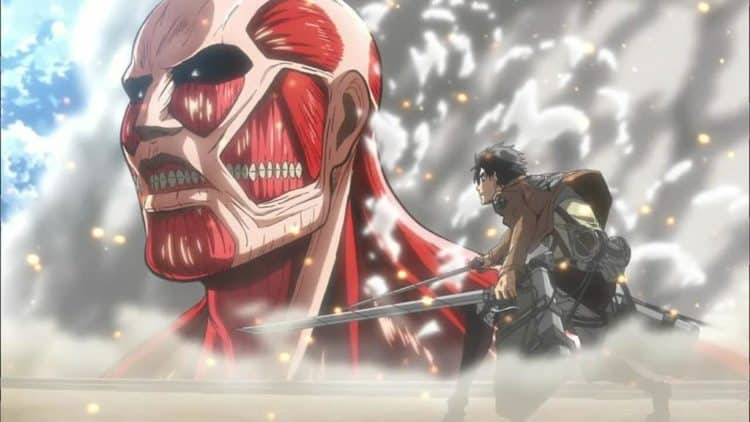 Anime may have originated in Japan, but it has become popular all over the world. Throughout the years, there have been countless series that have captured people's hearts, but Attack on Titan is certainly one of the most memorable. Debuting in 2009 and ending in 2021, Attack on Titan. The series is set in a world where humans live in worlds surrounded by walls designed to keep them safe from man-eating humanoids that are referred to as titans. Attack on Titan is full of drama and excitement and it's also introduced the world to some pretty interesting characters. Even though the characters are fictional, many fans have found them to be very relatable. Here are the top 10 characters from Attack on Titan.
10. Hange Zoe
By nature, Attack on Titan is a pretty dark series. After all, there isn't much to be happy about when you live in a world where you're constantly at risk of being attacked by people-eating monsters. However, Hange Zoe provides some much-needed comic relief to the story. At the same time, though, she's a strong character who is willing to do what it takes to save the day.
9. Ymir
There's nothing better than watching a character grow over the course of a series, and that's exactly what fans saw Ymir do. Ymir has the ability to transform into a titan, but throughout the series, we grow to see her become a strong protector for Historia, another one of the series' characters.
8. Jean Kirschtein
Jean Kirschtein is a tough person who is ranked 6th among the 104th Cadet Corps. He is the kind of person who wants to live a simple life. However, he eventually realizes that the universe has other plans for him. Jean ends up joining a branch of the military called the Scout Regiment.
7. Historia Reiss
Also known as Christa (sometimes spelled Krista) Lenz, Historia Reiss is one of the main characters in Attack on Titan. She is also a fan favorite. Like many other characters in the franchise, Historia's story was full of lots of twists and turns. Initially, she is introduced as a sweet 'normal' girl, but it is eventually revealed that she is a member of a royal family.
6. Erwin Smith
As the 13th Commander of the Survey Corps, Erwin Smith is the kind of person who has the natural ability to command attention no matter what kind of situation he is in. As a result, he has earned the respect of all of his peers and has made it clear that he is. willing to do whatever it takes to protect the future of humanity.
5. Reiner Braun
Reiner Braun is about as tough and strong as they come. He is a titan who is known for using his strength to overpower anyone who stands in his way. Reiner is a complex character who sometimes leans on both sides of the fence. On top of that, Reiner experiences lots of growth over the course of the series.
4. Levi Ackerman
In Attack on Titan, the Titans are often physically superior. However, Levi Ackerman is a human whose strength far exceeds the rest. He is known for being ruthless to the point that even people who are on his side tend to be intimidated by him. Additionally, Levi is the type of person who never allows anyone to get too close to him.
3. Armin Arlert
Armin Arlert has all of the qualities of a good leader. He is smart and confident and he never backs down from a challenge. At the beginning of the series, he is depicted as shy and he doesn't always speak up when he has the opportunity. However, over the years, we see him come more into his own.
2. Mikasa Ackerman
Mikasa Ackerman is arguably one of the most memorable characters in anime history. She definitely isn't the kind of person you want to mess with, and she likes to let her actions speak for themselves. Mikasa is one of the most popular characters in the series and fans have always admired her loyalty to Eren. Although things in life haven't always been easy for her, Mikasa seems determined to show that she can overcome anything.
1. Eren Yeager
When Eren was young, he witnessed his mother be killed by Titans. As you can imagine, this moment changed him forever. At the beginning of the series, Eren rubbed some fans the wrong way because he had a tendency to be arrogant. However, as the series went on he experienced lots of growth.
Tell us what's wrong with this post? How could we improve it? :)
Let us improve this post!