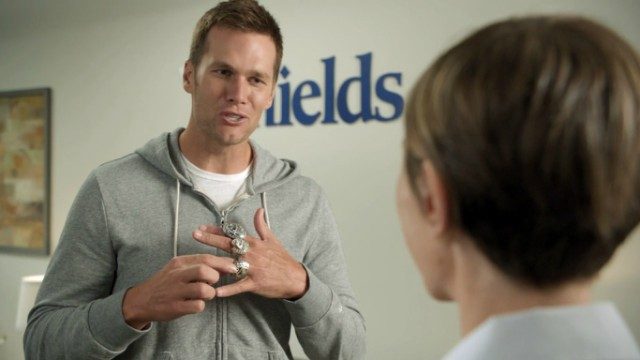 All in all I wasn't the biggest fan of all the Super Bowl commercials from last night. If only they had shown this one! Tom Brady is the best quarterback ever. I don't care what anyone says. I don't care what team you root for. What he and his team did last night will never be done again. It's that simple. I really don't need to go into this. But something that's incredible that amazingly shot right past me is an ad Tom Brady did for Shield MRI.
For reference this was posted to Youtube on Oct 5th, 2016. Talk about gutsy and cocky. How could you not love this? First of all, I love local ads that professional athletes have to do. Most times it's in their contracts so these spots rarely if ever go national, but they're out there.
The local medical center did an ad with Brady who was about to get an MRI. Right before his procedure he has to take off his rings and put them into a locker. Brady doesn't take out just four rings but rather five saying "this one's new." Seriously, how awesome is this?
BRADY FILMED THIS BEFORE THE GAME WITH FIVE RINGS! I AM SCREAMING pic.twitter.com/3wbowdgY6Y

– Marina Molnar (@mkmolnar) February 6, 2017
Save
Save