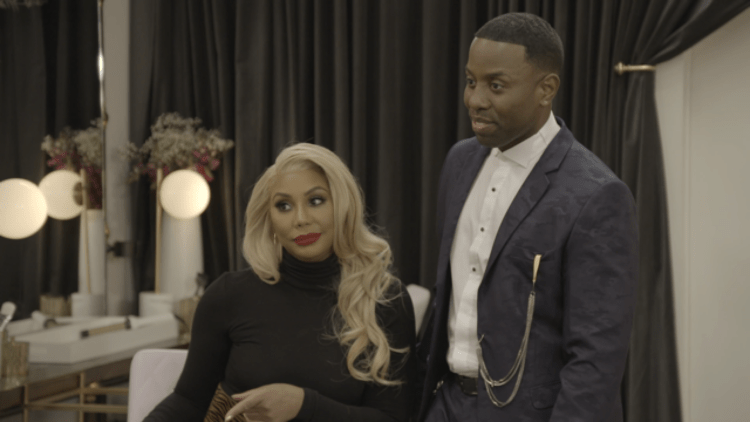 There is a new show on VH1 and from the looks of it, it's going to be a bit hit. If you've ever had a bad hairdo then you can understand why the cast of this show is so bent on venting while they're getting the necessary repairs made. This is a new series that will appeal to practically everyone who cares about their hair. If you haven't tuned in yet then here are 10 things you didn't know about "To Catch a Beautician" that might make you want to give it a shot.
1. The show is about real people in crisis
"To Catch a Beautician" is a series that features people who have gone to a beautician and emerged from their appointments with less than desirable results. Some of the work is so bad that it's embarrassing for the clients. They come to the real professionals and tell their stories. They seek the help of the two expert hairstylists to fix the botched job and give them a more aesthetically pleasing appearance.
2. The offending beautician gets a second chance
One of the most unique aspects of "To Catch a Beautician" is that the show gives the beautician that did the horrible job to redeem themselves. We meet Keesha in the first episode of season one, who did a poor job with a sew-in weave. Taylor Coco is the Zumba instructor who fell victim to the tragic weave and she is in need of help to undo the damage. Emotions tend to run high for both parties, and we get to watch how it all plays out.
3. The second episode is intense
When we reviewed the second episode of "To Catch a Beautician" it was a little hard to watch, but only because of the fact that actress Cherie Johnson, who suffered a bad hairdo at the hands of the on-set stylist gives her a royal reaming. If you enjoyed the kind of humor that was dished out in "The Office," you're going to love the intensity and discomfort that this show has to offer. It's hard not to feel bad for the offending stylists, but after all, they did make a mess out of things.
4. Tamar Braxton and Johnny Wright host the show
Johhny is one of the best stylists around when it comes to hair and Tamar is an amazing hostess They're also experts at navigating through the emotions that come with a botched hair job and Johnny is good at fixing the mistakes that other stylists make. They're perfect for hosting and overseeing all aspects of this show because of their skills and talents and their personalities. These two know how to make a challenging situation fun and entertaining.
5. The show has been a well-kept secret
For about a year, there were speculations about what Tamar Braxton was up to. Everyone was sure that she had something cooking, but she played her cards close to the vest. She's an expert at keeping a secret and she didn't leak the information to anyone, at least not anyone who was willing to talk about it. We give her a round of applause for her steely willpower.
6. The show is about redemption and training
It sounds like madness to allow someone who has just ruined your hair to take a second shot at it, but that's precisely what the basis of the show is about. Johnny Wright is a skilled celebrity hairstylist who knows his stuff and he puts the hairstylists through a boot camp to prepare them to address the mistakes they've made to improve their skills.
7. The show made its debut on May 25th
This is a brand new series that has just kicked off. If you missed out on the first airing you can still find it online to get caught up on what you've missed out on so far. This show offers a lot of promise for bringing not only entertainment but hope. There may be a few lessons that we can learn from watching it.
8. This is a reality television show
The cast members who appear in each episode of the show are authentic. They're not scripted actors who are making up stories to keep us entertained. Each segment is based on a real-life situation that has actually taken place between a hairstylist and a client. It involves some serious mistakes and some hard feelings. Tamar and Johnny do their best to help smooth the situations out so everyone leaves feeling a little better about themselves.
9. The show is inspirational
Braxton is excited about her new series because it's a show that is inspiring. She explained that she has the opportunity to meet some truly amazing people. She hears their stories and it's a chance for venting and for the two sides to come together and mend fences. It's also about second chances. Even though the stylists did something that placed their clients in the role of a victim, likely unintentionally, they get to make it up to them and repair the damage that has been done. This shows us that it's good when we can give one another a second chance in some situations.
10. You might learn how to become a peacemaker
Johnny and Tamar have their work cut out for them when it comes to de-escalating emotional situations. Johnny is rumored to be good at being a peacemaker. If he can talk someone into allowing a hairstylist who has ruined their hair to let them take another crack at it, he must have some great social skills. We may all be able to pick up a few tips on how to be a peacemaker and how to persuade people to relent and take a leap of faith when instinct tells them to run away from a situation.