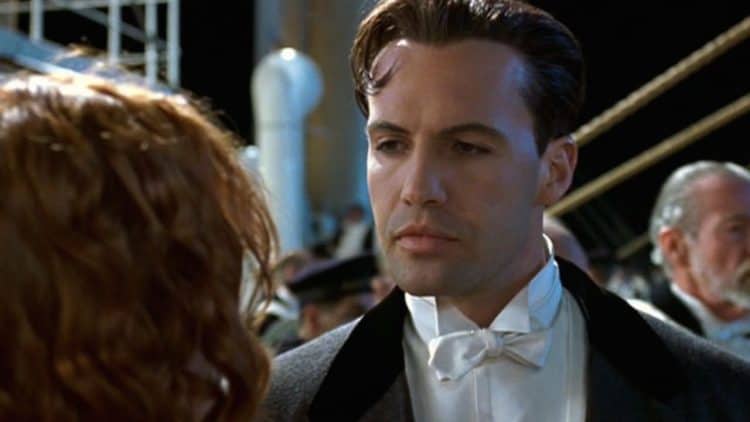 When Titanic was released in theaters in 1997, no one could have predicted the cultural phenomenon it would become. Twenty-five years later, the film is still considered one of the greatest ever made. It has been watched by millions of people all over the world, and its legacy continues to be remembered. The movie tells the story of the sinking of the Titanic, one of the deadliest maritime disasters in history. The film is a love story set against the backdrop of this tragedy, and it features some of the most iconic scenes in cinema history. In a review by The Santa Cruz Sentinel, Wallace Baine wrote of the movie: "Titanic was expected to be impressive. It is, friends, much more than that. It attains a state of humbling majesty, evoking with a sense of unashamed grandeur a terribly out-of-style but vital emotion, awe." In 2022, Titanic will celebrate its 25th anniversary, and there is no doubt that fans will flock to see it again on the big screen. It's a movie you've probably watched a million times already, but in commemoration of its 25th anniversary, it wouldn't hurt to give Titanic the love it deserves in its silver year. Here are a few reasons to watch Titanic on its 25th anniversary in 2022:
It's one of James Cameron's best works
Titanic is widely considered to be one of director James Cameron's best films. He is a master of his craft, and the film is a testament to his talent. Cameron obviously poured his heart and soul into Titanic, from the writing to the directing to the editing. The film is a masterpiece, and it's hard to find any flaws with it. What is particularly special about how Cameron directed the film is his use of special effects. At the time, Titanic was the most expensive movie ever made, and Cameron spared no expense in making it look as realistic as possible. The result is a film that looks and feels completely real, despite its size and scope. In an interview with Collider, Cameron talked about what he felt about the legacy of Titanic, admitting that he originally thought it would only be like any other film he had made: "I think I thought it was going to be just like any other film that I'd made. Like Aliens or Terminator or True Lies, I thought it would have its season in my life, and then it would fade away and wind up on a shelf. But, Titanic tends not to do that. Titanic is not only endlessly fascinating, but it tends to suck you back in because there are so many unanswered questions. You feel like, "If we could have just done a little more on that expedition. If we could have just had one more dive. If our vehicle wouldn't have failed at a critical moment, we would have gotten into that last corner, or down into the boiler room." There's always more to learn at the wreck site, even now, even after we've surveyed about 60% of the interior of the ship with our robotics and learned a tremendous amount. It's also apropos of the 20th anniversary of the film and the fact that the film made such a huge impact, in the pop culture landscape, it seemed like a good excuse, at least, to go back and revisit some of the forensic issues and some of the human stories. So, here we are and now we have another special."
The acting is superb
Titanic features some of the best acting performances of all time. Leonardo DiCaprio and Kate Winslet give career-defining performances as Jack and Rose, respectively. They have great chemistry together, and their scenes are some of the most memorable in the film. For DiCaprio, specifically, Titanic defined his career, and it's hard to imagine him without it. The rest of the cast is also excellent, including Billy Zane, Kathy Bates, and Gloria Stuart. Each actor brings something special to their role, and they all contribute to making Titanic the classic it is today.
The love story is timeless
One of the things that makes Titanic so special is its love story. Jack and Rose's relationship is one of the most iconic in film history, and their scenes together are some of the most romantic ever captured on screen. The love story is timeless, and it's one of the things that makes Titanic so watchable 25 years later. Even if you've seen the movie a million times, you can't help but root for Jack and Rose every time you watch it. The expression of love in the movie is so pure and real, and it's something we can all aspire to in our own lives.
"My Heart Will Go On" is an iconic song
"My Heart Will Go On" is one of the most iconic songs in movie history. The theme song of Titanic, it was written and performed by Celine Dion. It's a beautiful ballad that perfectly captures the emotions of the film. Even if you're not a fan of the movie, chances are you know this song. It's a timeless classic that will continue to be remembered long after the movie is forgotten — if that ever happens. A fun fact about the song: Dion almost never sang what would become the most iconic theme song in movie history, according to Entertainment Tonight: "It didn't appeal to me," Dion said of the dramatic tune. "I was probably very tired that day. I don't know, very tired." "And my husband said, 'Let's hold on,'" she recalled. "He talks to the writer and says, 'Let's try to make a little demo,' and I sang the song once and they built the orchestra around it. I never resang it for the recording, actually. So, the demo is the actual recording but after that I sang it three gazillion times."
The film is a classic
Titanic is a classic for a reason. It's an expertly crafted film that features some of the best acting, writing, directing, and cinematography of all time. It's a must-watch for any film fan, and its 25th anniversary is the perfect opportunity to revisit it. There's a reason why Titanic is still considered one of the greatest films ever made, and its 25th anniversary is the perfect time to remember why.