Tim Roth is a talented British actor who was born on May 14, 1961, in Dulwich, London. He began his acting career by way of accident when he stumbled into an audition on a whim. This led to his first role in a film as the skinhead thug, Trevor, in Alan Clarke's Made in Britain.
From that point on, Roth's acting career took off and he has since become one of Hollywood's most prominent actors. He went on to work with some of the biggest names in Hollywood and has been nominated for an Academy Award for his role in the film Rob Roy in 1995. Tim Roth is considered to be one of the most talented actors of his generation. His performances on both stage and screen have earned him a place among the greats. So, let's take a look into Tim Roth, his extensive career, and his most iconic roles.
Reservoir Dogs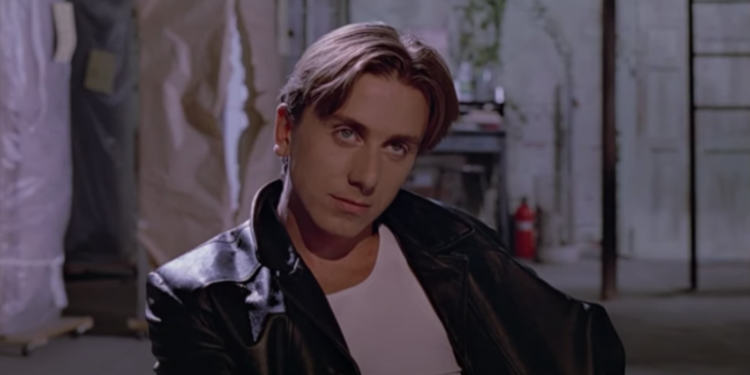 Reservoir Dogs not only introduced us to the visionary mind of Quentin Tarantino, it also boosted the profiles of its impressive ensemble cast – namely Tim Roth. In the film, Roth plays an undercover cop who infiltrates a team of high-end thieves. After the heist goes wrong, the criminals hideout at a nearby warehouse while they try to figure out who is the rat amongst them.
Roth delivered a nuanced performance as the zealous cop who strikes a bond with the group's leader, Mr White (Harvey Keitel). After the glaring success of the movie, everyone involved reaped the rewards. Roth was catapulted into a new realm of fame, and he teamed up with Tarantino again two years later.
Pulp Fiction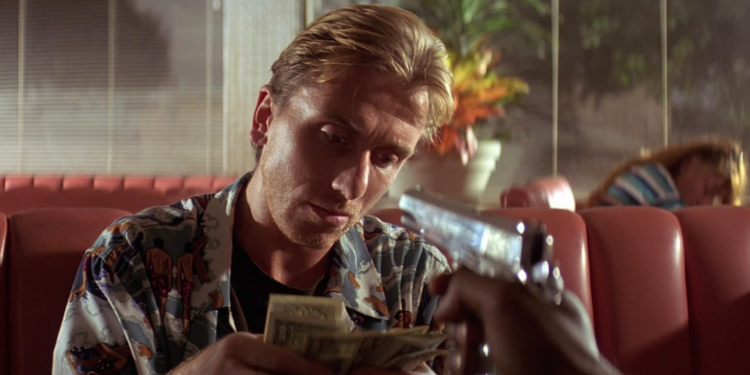 Pulp Fiction was Quentin Tarantino's follow up to his breakthrough movie, Reservoir Dogs. With such an impressive debut film, the pressure was on to up the ante and top his last effort. Thanks to the success of his first picture, heaps of actors were lining up to team up team with Tarantino. As a result, he managed to wrangle together one of the greatest ensembles in cinema history.
Tim Roth appears in the first frame of Pulp Fiction as Pumpkin, a low-level thief. As he and his girlfriend, Honey Bunny (Amanda Plummer), gear themselves up to rob the diner they are eating in, the frame freezes. However, the movie comes full circle and ends right where it started in one of cinema's most memorable showdowns. Pulp Fiction won two Oscars in 1995 and became an instant classic. To this day, Tim Roth is still applauded for the role and it remains one of most iconic roles of his career.
Rob Roy
Rob Roy is a 1995 historical drama film that tells the story of the Scottish folk hero, Rob Roy MacGregor, who fights for justice against English noblemen in the 18th century. The film features an ensemble cast including Liam Neeson, as the titular character, Jessica Lange, and John Hurt. Roth stars as the main antagonist, the treacherous aristocrat simply known as Cunningham.
Roth's performance in the film was widely praised as the first role that gathered him overwhelming critical acclaim. The film's critical and commercial success was due to its heartrending portrayal of humanity, its stunningly expansive cinematography of the Scottish landscapes, and the enthralling performances from the entire cast. Furthermore, when speaking with GQ, Roth said that film was his first "real payday" that allowed him to buy his first house.
Planet of the Apes (2001)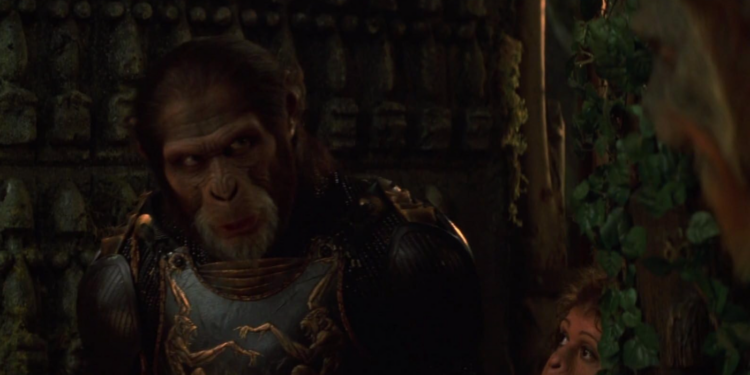 The 2001 adaptation of Planet of the Apes centers on Mark Wahlberg as astronaut, Leo Davidson. The film kicks off when Davidson crash lands on a planet ruled by intelligent apes. However, these apes enslave the human population and view them as inferior. To that, Leo teams up with a group of human rebels led by the beautiful Daena (Estella Warren), to fight against the apes and save their enslaved kin.
Tim Roth gives a standout performance as the villainous General Thade, an aggressive and ambitious gorilla who seeks to maintain his power over the planet. The film explores themes of power dynamics, oppression, and cultural clashes. Although it was met with mixed reviews upon its release, it still stands tall amongst Roth's greatest work.
Tin Star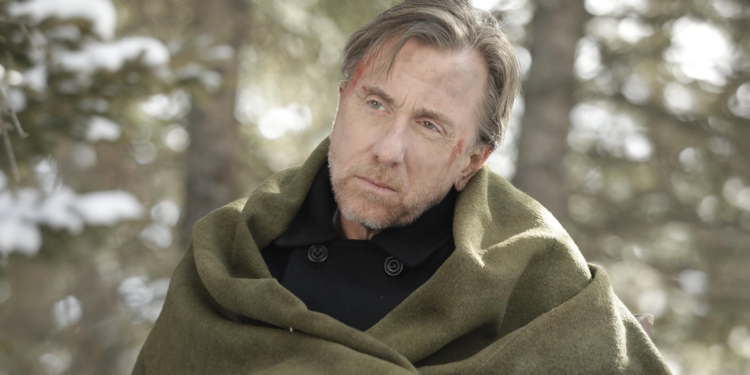 Tin Star is a gripping crime drama series that stars the enigmatic Tim Roth as Jim Worth, an ex-policeman from London who seeks a new life with his family to the peaceful town of Little Big Bear. However, Jim's past comes back to haunt him when a gang of drug traffickers arrives in town. After Jim stands up to the syndicate, a violent turn of events ensue that threatens to destroy his entire world. The series explores themes of family, morality, and justice, and features a stellar cast including Genevieve O'Reilly and Christina Hendricks. With its stunning setting, complex characters, and thrilling storyline, Tin Star sees Roth shine in a gritty crime drama that echoes similarities of Twin Peaks.
The Hateful Eight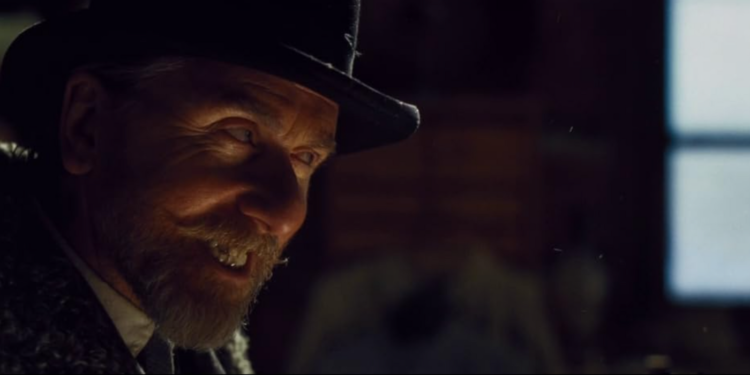 Quentin Tarantino's The Hateful Eight is an epic western shot in Ultra Panavision. This bold decision made for a stunning visual experience unlike any film of that year. With its twist and turning plot, the film creates a sense of excitement and tension that grips like a vice. Furthermore, it serves as a slice of nostalgia, with Tarantino referring to it as a western take on Reservoir Dogs.
The impressive ensemble cast features many actors who have worked with Tarantino before, reteaming to create a masterpiece. In particular, Tim Roth returned to the Tarantino universe in one of his most highly anticipated roles, as they had not worked together since Pulp Fiction. To that, The Hateful Eight is a stunning display of Tarantino's unique style and his unmatched ability to create unforgettable characters.