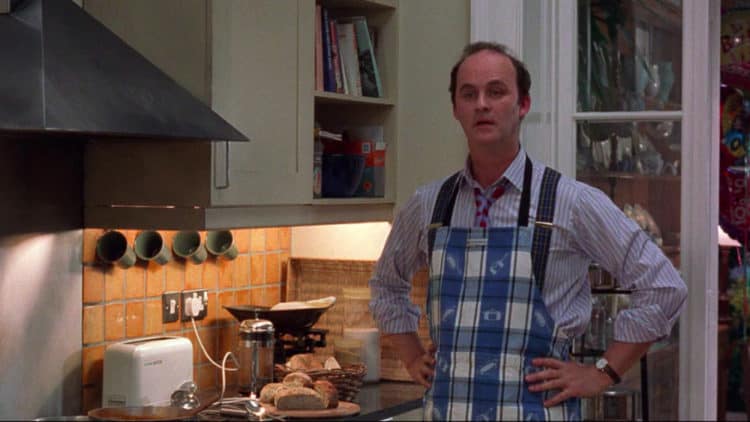 It's been almost 40 years since Tim McInnerny made his first on-screen appearance. A lot of things have changed since then, but one thing that hasn't is Tim's work ethic. Over the years, Tim's dedication and talent have earned him lots of opportunities. At this point in his and, Tim is known for his work in a wide variety of shows including White Dragon, Game of Thrones, and Harlots. No matter what kind of role he's tasked with playing, Tim is the kind of actor who always rises to the occasion. In 2021, he got another great opportunity with the TV series The Serpent. Tim also has a role in an upcoming movie called Banking on Mr. Toad which is set to be released in 2022. Here are 10 things you didn't know about Tim McInnerny.
1. He Loves 70s Sitcoms
Long before Tim's acting career took off, he was a huge fan of other actors' work. He grew up during the 60s and 70s and spent a lot of time watching various sitcoms. He especially loved ITV sitcoms from the 70s such as Love Thy Neighbor and Mind Your Language.
2. He Studied English
Tim earned a degree in English from Wadham College at the University of Oxford. After graduating from college, Tim went on to backpack through Europe. Tim may not have taken the traditional English major path, but it looks like things have worked out quite nicely for him.
3. He Has Well Over 100 On-Screen Credits
To say that Tim's resume is impressive wouldn't even be enough to encompass how much he's done during his career. Since landing his first on-screen role in 1983, Tim has gone on to rack up around 110 acting credits. At the rate he's going, he'll surely have dozens more before his career ends.
4. He Is A Private Person
Most actors who have spent as long in the industry as Tim has have become open books. Tim, however, has never been the type to share too much information about himself with the public. He really values his privacy and it's easy to see why he would prefer to keep certain things to himself.
5. His Sister Is Also An Actress
Tim isn't the only person in his family who was destined to be an actor. Tim's younger sister, Lizzy McInnerny, is also a professional actress. Her resume includes nearly 60 acting credits and she has appeared in shows such as Hollyoaks, The Crown, and Coronation Street.
6. He Has Been In Music Videos
Tim is a very versatile actor and he has always looked forward to finding new ways to share his creativity. In 1989, he appeared in the video for "This Woman's Work" by Kate Bush. The video currently has more than 2.5 million views on YouTube. He was also in the video for the song "Uptown Girl" by Westlife.
7. You Won't Find Him On Social Media
Tim has built a massive fan base over the years that includes people from all over the world. While there are probably countless people who would love to keep up with him on social media, they won't have the chance to. At the moment, Tim doesn't appear to have any verified social media accounts. This probably goes hand in hand with the fact that he is a private person.
8. He Has Theater Experience
TV and film roles are what have gotten Tim the most attention but like many other talented actors, the stage has always called his name. Even after his on-screen career took off, Tim continued to do plays. Tim has done a lot of theater work and some of his credits include Othello and The Rocky Horror Show.
9. He Didn't Know Much About The Real Events Of The Serpent
The Serpent is based on the real-life events surrounding Charles Sobhraj, a serial killer who targeted tourists in Southeast Asia. Tim, however, wasn't really aware of the events before he was cast in the series. Tim told Press Party, "I had no idea about the real events before filming. I had some vague recollection that there had been a documentary but I had neither seen it nor thought about it."
10. He Is A Voice Actor
Live-action roles and voice roles typically require a different skill set. As a result, most actors tend to stick to just one. Tim, however, has done a good amount of voice acting over the years. Some of his voice roles include animated series like The Canterbury Tales and Kika & Bob. He has also been a part of several productions with BBC Radio.
Tell us what's wrong with this post? How could we improve it? :)
Let us improve this post!