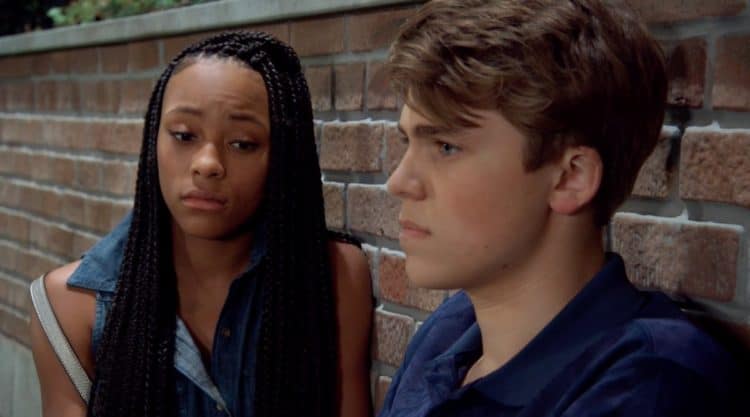 General Hospital fans are no strangers to drama. Many things have happened over the years that have made our jaws drop and our minds feel totally and completely blown, but many of things have also been the kinds of things that make us feel as if the world is stopping in its tracks. We don't know that all the stories that they tell around here are so much on that level, but there are some that are just so unforgettable and so amazing that we will always remember them. Do you have a few story lines that stick out ahead of the rest? We think that we all do, and we bet that they are all so different. That's the beauty of the fans of this show. There's so much that might be so important to us and not that much to others, but this is what it is. We will share our most unforgettable moments with you if you share yours with us.
The Wedding
We needn't say anything else. You already know which wedding we are talking about. You already know the bride and the groom and the story and the dress and the fact that so much of the show was dedicated to nothing more than this wedding. I was nothing but a small child when this wedding happened, but I do remember my mother turning on our television to see it happen. She didn't even watch soaps, either, but she always found a way to make sure the big moments were moments she got to see. She liked to make sure she got to see those big moments, and the wedding of Luke and Laura was one of the most beautiful moments in the world. It was such a big day, and it broke television records in the 80s. It might still be the moment that was biggest of all time on this show. We certainly find it unforgettable.
Robin's Diagnosis
This will always be one of those moments that goes down in history for us. Her entire relationship with Stone, actually, but so much that she went through this, that this is her life, and that this is the situation in which she finds herself. She's a young woman who went through so much at such a young age, and it was horrible to see her like this. But, the moment that she went to the doctor and she found out that she was suffering from a horrible disease was a moment that we didn't see coming. Well, we saw it coming, but we didn't want to see it happen. This is a young woman who had so much to offer, so much to do, and so much to live for. She's clearly lived, of course, but she's always got this dark cloud hanging over her mind, and it's never going to be something we can see getting better in her life. We love that she's currently thriving, but this was such an unforgettable moment.
Nelle's Deception
We will always remember this one because it was so awful. There was so much about this that was coming from day one, and it bothers us. We really do not remember it because it was a good moment. We remember it because it was not a good moment. It was the kind of moment that makes us all feel as if we don't like what's happening. It's the kind of moment when a woman comes to town for the sole sake of taking down a family. She lied about sleeping with Sonny. She found her way into the life of an innocent young man, she got pregnant, she accused his mother of trying to hurt her baby, got her locked up in a crazy hospital, and ruined so many lives in the process. She faked the death of her newborn baby so that she could hurt this family one last time before she went to prison, and she continues to hurt them even though she's locked up safe and sound. She's a wreck, and we cannot get over her in part because the actress is brilliant in this role, and we simply want more of her.