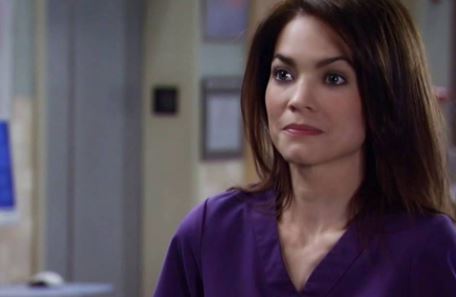 General Hospital fans are sure there will be nothing good to come of this wedding Liz is going into. We can't help but wonder why she can't seem to keep a man in her life, or why she can't seem to choose one who wants to be with her more than he wants to know about his own life and his own future or who can't seem to stop his own problems from coming at him like a trainwreck. This is not something she can help, we assume. But she's about to get married, and we think her wedding will end in a certain amount of disaster.
For one, things are not good for them when he keeps on focusing on the past. She might not know it — yet — but all he's doing is bringing about a ton of change and a lot of stuff that won't help them with a lot. It's not good for them to focus on things that aren't their marriage, but he's focusing so much on that he might bring some serious disaster.
In fact, we hear that there might be an act of God occurring before their wedding that might just ruin it, and we can't even begin to imagine what that might be. What could happen that might show up and make their lives so much worse than it's been? What kind of act of God are they speaking of when they say this might happen? What's going on here?