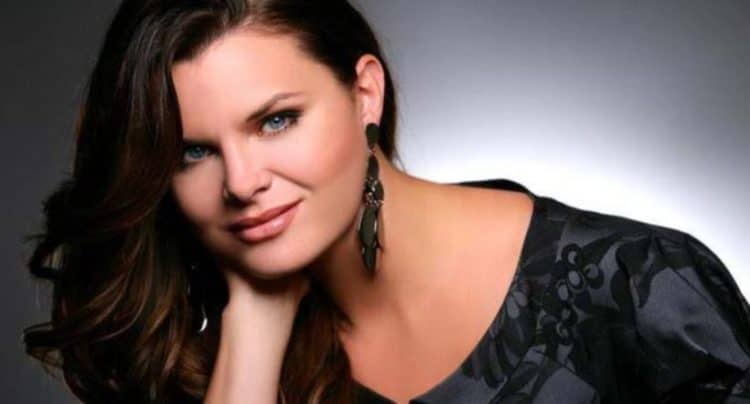 The Bold and the Beautiful fans know that many of the faces that show up on the show might come from elsewhere. This is not an older show. Sure, it's been on the air more than 30 years, but that makes it a baby compared to some of the other soaps that are on television anymore. There is so much we have to learn about this that we can't go without mentioning that some of the people on this show have been here since day one, and there's not many other soaps that can say that since they've been on the air more than 50 years. So, while it's easy for this show to have a newer cast, you've seen some of your favorite and most beloved characters elsewhere — other soaps, shows, and in many other places. Do you know who we might be talking about?
Wayne Brady
He's not set to have a very long situation here on the show, but he is a man who has been around the block more than once. He's not a soap star by nature, but he's a comedian who has been on television show after television show and hosted game show after game show. He's one of the funniest men on the planet, and he's someone we cannot handle doing anything other than making us laugh. It's different for long-time Wayne Brady fans to see him in a situation where he is a mean and dark character who steals babies to sell on the black market so he can make ends meet with people to whom he owes money. He is in a bad place, and that's not something we usually see from him. We like him funny and amazing, but he's still doing a wonderful job around here. He might just be the most famous face to have a role in many years, and we do like that. It makes people want to tune in and see what he can do and how he can make it work for himself.
Rena Sofer
You know her as Quinn, but she wasn't always. In fact, she was a regular cast member over on GH where she spent many years in Port Charles. She even won an Emmy over there at one point. She's a woman who spent a long time playing the role of Lois Cerullo before she showed up in LA and began working as Quinn. We love her in this role, though. She's a star, and it's hard not to love her in this role. She does everything we love to see her do, she takes the most and she runs with it, and she makes it happen. We appreciate the fact that she is who she is, and we love that she might just have a bit of a situation in her mind that works for her. She's a situational person, too. She's sometimes the worst and meanest in the world, and she's sometimes the nicest woman who you might meet. We like that about her even though we think she might be more of a mess than just about anyone else around here.
Heather Tom
For many years before she was in LA playing Brooke's sister, Katie, she was another main character on a another big show. She was a woman who was living in Genoa City working as the daughter of rich and wealthy and powerful and mean Victor Newman. She was Victoria. In fact, she was one of our favorite Victoria's, and we liked her a lot. She's someone with whom we decided we could get a little of a jump on, and that's because we already knew what she was capable of doing when she came into this show and began working on this role. She is a magician, and we love that about her. She makes us happy, and there is very little we can do about that other than hope she's not going anywhere anytime soon. She won't go back to Genoa City for that role, but we hope she keeps Katie alive and well for the time being in LA. She's a magical character who brings so much to this show. We love that about her in so many ways.