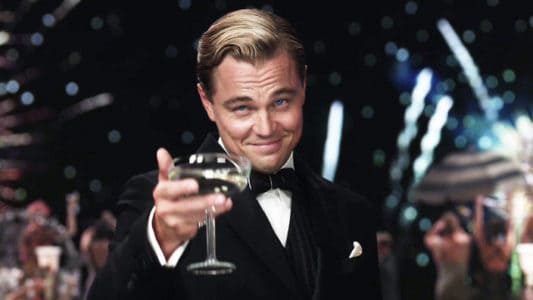 Did you get a good laugh out of that, or a least a chuckle? It's fair to say a lot of people did since there were plenty of movies that the stop-motion video missed but to be fair, a lot of work probably went into this and it was definitely amusing so fair play to Patagraph for the effort and success of it. Leonardo DiCaprio movies have certainly cut their way across the breadth of Hollywood over the past couple of decades and a lot of people have been duly impressed, which is easy to see why in some cases and kind of a head-scratcher in others. Leo's movies have been entertaining quite often but there are a few that have been colossal mind-benders at times and have left some folks a little wanting. That's not to say that the movies aren't good, but there have been times when he's finished a movie and the general feeling is 'that was it?'. It's easy to criticize people that want to know how every little bit of the story goes, but at the same time, there are stories that he's completed that leave one wonder just what was happening in the writing room. Most of his movies are great enough to have earned him accolades a few times over, and he's shown that he has matured quite a bit over the years when it comes to his acting.
But of the movies that were shown, it's easy to say that they were some of his best since Catch Me if You Can was entertaining and based on a true story, as was The Revenant and The Wolf of Wall Street. It'd be interesting to know and to hear just which of his movies he's had the best time with, the ones based on true stories, or the ones that are rooted in fiction such as Inception, The Great Gatsby, and of course Titanic, which was fiction plus truth, which is always an interesting mix. A lot of people don't really care, they'll watch pretty much anything he puts out since he tends to do such a great job most times. He's had a couple of duds throughout his career, as a lot of people do, but for the most part, DiCaprio has remained quite popular over the course of the last two decades. That's impressive enough, but he's been getting bigger and bigger in the business, which is something that people tend to do, but still find difficult every now and then since it's not something that comes easily, especially with younger, talented individuals making their way up.
Think about that. DiCaprio is in his upper 40s now, which doesn't make him elderly or even old, but definitely makes him anything but a young man. He's no longer the teen or 20-something heartthrob that he used to be, and with each year that passes, it becomes even more evident that he's getting older, which makes one wonder just how long he'll be able to take on the roles he's been taking for a while now. He's still getting plenty of work and he's still impressing the people, but it's simply interesting to wonder what's going to happen as the years keep rolling by and he keeps aging. There are a lot of stars that have aged gracefully and have continued to act and entertain their fans in a very meaningful way, but one has to admit that things aren't the same once they get older since people are still bound to look at them and wonder just when it was that they started to show their age and when they even became that old. It's natural, it happens, and it's going to happen to Leo and everyone else his age and younger. He's given the people some of his best performances to date, and it's easy to think that he might have a few, if not more, still left in him just waiting for the right moment to appear. Obviously we don't know much about what he'll be doing in the years to come, but it does feel as though he's going to keep riding his career for all its worth and get as much as he can out of it, even after winning an Oscar.
Actors get older and their careers tend to change, that's just a way of life that has to be dealt with since it's happened to a large number of people in Hollywood over the years and it's going to keep happening. But remembering the great things they did, the movies they made, and the performances they put in, is what helps to make it all worth it since it allows the fans to recall what made these people great, and why they were worth watching in the first place.