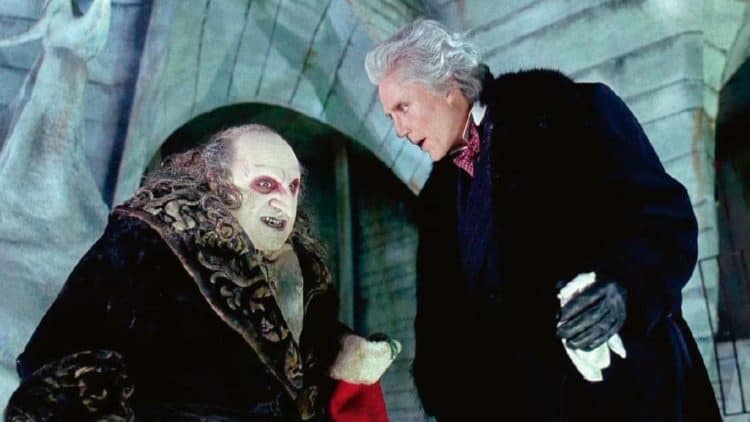 Sometimes actors that take up a role first and then have to watch others either butcher it or possibly do better than they did might be kind of salty about the whole cast change, but this time around it's a bit different. Danny DeVito, the famed actor that took on the role of Oswald Cobblepot, aka the Penguin, in Batman Returns actually gave a very positive endorsement of Colin Farrell when asked how he felt about the casting decision. To some this might be kind of an odd bit of casting since a lot of folks might want to see a character that has a little more likeness to the comic book figure but it's pretty easy to excuse since Christopher Teuton of ScreenRant reminds us that Robin Lord Taylor brought the character to life in the series Gotham, and he's one of the least likely of the bunch it would seem since despite the way he walks in the show, there aren't a lot of characteristics that would tip a person off as to who he's playing. Farrell though is someone that could possibly pull this off since he's had the ability to make each character he plays his own, and has been in a comic book movie already.
Now some people might not think so, but his role as Bullseye was actually one of the better parts of the Daredevil movie starring Ben Affleck, no matter what anyone says. The movie was abysmal for the most part but Farrell made his character shine and the way he went out was a bit rough since Bullseye has for quite some time been a very dangerous character in the Marvel universe. Making him more of a vain, cartoonish buffoon was a bit of a mistake really, since otherwise he and Daredevil could have had a truly epic fight.  Seeing as how the Penguin isn't really a hand to hand combatant though, not even in Gotham, it's going to be kind of interesting to see how Farrell takes to this character and what his overall place will be in the movie. Things are changing up in a big way on the set of the upcoming Batman movie, but if there's any luck left in Hollywood, as the Joker movie has proven there is obviously, then it will go off without a hitch. It'd be great to see this since the assembled cast is, thus far, loaded with big names that should be able to take the story and run with it in a big way.  Ben Child of The Guardian has more that can be said about this matter.
There are a couple of names that people were expecting to see show up for this role, but Josh Gad obviously didn't get the nod, and Jonah Hill simply wanted too much money for the role. What's amusing about both men is that they both have a much more amenable body type when thinking about the character, but while Gad seems a little too innocent for such a role, Hill just doesn't fit it all that well since he's so well-known as a comedic actor that it might end up being too much like a return to DeVito's character for comfort, or at the very least he wouldn't come off as serious enough and might actually be kind of hard for a lot of people to accept. With Farrell though there's always a chance that he could be somewhat comedic and yet serious at the same time, or that he could be dramatic and absolutely deadly. In terms of being the bad guy he has a lot better chance of pulling it off since he does have the ability to menace another person on screen given that he's done it in the past. It's kind of a wonder that he's never been looked at for the role of Bruce Wayne or Batman though, but while he could likely play a rich playboy seeing him as the dark knight does seem as though it might be kind of out of character. As edgy of a good guy as he is in other movies it would seem that he's usually better off being the type that's got a serious chip on his shoulder as a good guy or a bad guy that's just flat out deadly and a little bit crazy. Jake Abbate of SuperHeroHype has more on this subject.
It's still a question as to how the Penguin is going to be used in this movie since as a main villain he's not exactly a great pick considering that he's not physically imposing and as smart and cunning as he can be, he's still not quite Batman's match. He can be a perfect sidekick or a possible boss that employs an army of thugs to do his bidding, but apart from that the Penguin has never really been as big of a danger to Batman as the other villains. Still, Farrell should be able to bring some dignity and professionalism to the role, which will be nice.