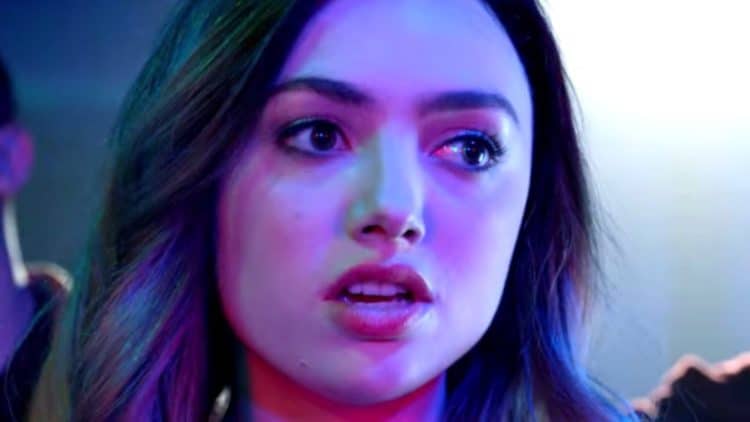 Fan theories are plentiful in both the downtimes and when a show is in full swing, and now that Cobra Kai season 3 is out where everyone can watch it over and over, it's easy to see how theories are coming together as to who we might see in season 4, which has apparently started. A lot of things have happened since the initial season, such as Johnny and Daniel finally coming around to realize that they don't need to be enemies. But season 3 definitely saw a couple of things happen, and according to one fan theory, it's interesting to think of what might happen should this current theory be correct. We've already seen Tory go as close to a full villain as possible since she's made no secret of her utter disdain for Samantha LaRusso, but the fact that she's actually led her fellow Cobra Kai members to Sam's home and has been making life miserable for her indicates a much deeper hatred and resentment. It's not bound to get any better now that both Miguel and Hawk have turned against Cobra Kai, as they've finally seen what Kreese is all about. It goes without saying that Tory doesn't care if Kreese is good or bad, she's just looking for someone to lash out at, and those that follow Miyagi-Do, especially Sam, are her current targets. But what about her mother?
That's right, the mother that's granting Tory just enough humanity to be seen as anything but a complete and irredeemable villain, since she's taking care of her mother, who's been on dialysis and has never shown her face as of yet, but is obviously needing her daughter's help. So what if this is Julie Pierce? What if Julie is a part of the story already and we don't know about it? People were hoping to see Allie from the original movie and it finally happened, and she proved to be a huge influence on Daniel and Johnny, helping them to resolve the issues that had never settled between them and even bringing Johnny a lot more peace of mind that helped him discover how he felt about Carmen, Miguel's mother. Now people are hoping and praying to see Terry Silver make his way back into the fray since Kreese was calling someone at the end of the season. We've already seen who he's friends with, and the fact that his war buddy would do anything for him, as was mentioned in the third movie, makes it a big hope that we'll see Silver make an appearance, or perhaps seek to take over where Kreese has failed. Wouldn't that be a twist, to see Kreese outed and Silver finally take over Cobra Kai entirely? But at the moment, people are thinking that Tory's mother is none other than Julie Pierce, which could lead to a stunning revelation at some point if Julie is revealed. It would no doubt erase any notion that Tory is Terry Silver's daughter since it might be a little too much to believe that Silver, who's an unapologetic villain but has a lot of charm, could have convinced Julie to have anything to do with him. That's kind of a disturbing and convoluted theory, but the one that's being mentioned here would make it possible at some point for Julie to learn about Tory's feud with Miyagi-Do and even try t convince her daughter that Miyagi-Do isn't about naked aggression like Cobra Kai is.
The question at that point would be whether Hilary Swank would be willing to come back into the whole Karate Kid story or if she might want to keep her distance. Her own movie didn't fare so well when compared to the others, but at the same time, it's fair to say that seeing her in Cobra Kai season 4 would be kind of fun since it would be like getting the whole group back together, kind of since there are bound to be people that can't come back as they've sadly passed away. This theory is the type that a lot of people can't help but hope would be true since it could be extremely interesting to see how Kreese's world would tumble down around him, even though it's possible that there might be more Cobra Kai that would continue to bolster the ranks. If Terry Silver does show up though it feels as though Julie Pierce should be there, and maybe even Mike Barnes just to show a bit of solidarity from the movies. The thugs and toadies would be kind of an afterthought since the idea is to bring back the characters that made a difference and those who were important to the main thrust of the story. The argument could be made that everyone was important, and it would be correct, but the main characters are definitely a must.
Tell us what's wrong with this post? How could we improve it? :)
Let us improve this post!