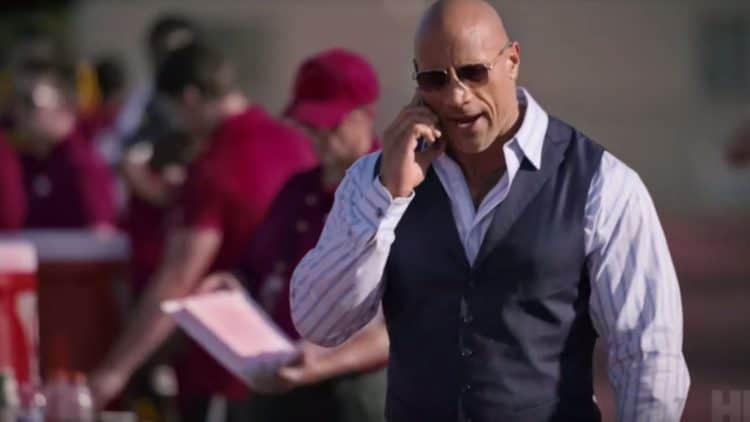 Ballers is an HBO series which has been keeping us entertained for four seasons. As the show heads into its fifth season, it's been officially confirmed that this will be the last. The show will end at the conclusion of this year. The Hollywood Reporter made the disclosure recently and the sports drama starring Dwayne "The Rock" Johnson has made a good run of it. Now that the news has been shared, it's time to gear up for full enjoyment of the final season, but there are some things about the show that we'll definitely miss, and these are the elements that keep fans coming back for more. Here are 10 things that we look forward to now, that we'll have to learn to live without.
1. Spencer Strasmore
There are quite a few of us who tune in to see Dwayne "The Rock" Johnson in his role as the retired NFL player turned financial manager. Johnson has a magnetic personality regardless of the role that he's playing and he does a great job as Spencer. We won't get to see him in fresh new episodes after this season and we're definitely going to miss watching him in a regular series, so we'll just have to settle for re-runs until he signs on for another series.
2. The mixture of sports and comedy
Real-life sports might have some humorous moments, but for the most part, it's serious business. While there are serious times in "Ballers," it's a comedy that satisfies our craving for a glimpse into the sports industry, along with some gut-busting funny moments. We love combining sports and humor, but it's going to come to an end and we're going to miss "Ballers" because there isn't another show like it and fans look forward to getting their weekly dose of Johnson's humor, delivered in a way that only he knows how to do.
3. The scenery
We're going to miss the scenery. When "Ballers" was being filmed in Miami, Florida, fans grew accustomed to the beautiful scenery where many of the scenes were shot in the sunshine state. There was a bit of a ruckus when the crew packed up and relocated to Los Angeles, California, but still, there are some great places in LA.
4. The cameos
We're definitely going to miss seeing the cameo appearances made by A-listers on "Ballers." Fans of the show were thrilled with Ndamukong Suh came on board in a recurring role during the second season. It made us believe that anything was possible. It was really cool that the Miami Dolphins defensive tackle made several appearances on the show and it just seemed to validate the sports/comedy series in a meaningful way.
5. We'll miss the successes and failures
"Ballers" is a comedy series that has focused upon both successes and failures. In the sports industry, there are a lot of both and Johnson's goal was to address them through the series and to celebrate each. Although the series and plot were contrived, it focused upon real issues in the world of sports, again, Johnson's goal, and it did so successfully. It's not all glamor and there is a lot that goes on behind the scenes that fans are not aware of unless they have the first-hand experience as a player or as a manager.
6. The humor
We could almost leave this out as an obvious element of "Ballers" that we're going to miss, but it does need to be said. Johnson and other members of the cast have magical chemistry that allows them to bounce off one another in a way that is truly hilarious. We're going to miss the crazy moments and the humor that is heavy throughout the show. We've grown accustomed to immersing ourselves in our weekly episode of "Ballers" and it's going to be hard to find something that will make us laugh the way Johnson and the cast have for the past four years.
7. The good life
"Ballers" has taken viewers to some remarkable places, and Johnson is usually at the center of it. They show us what it's like to live in a lifestyle which consists of yachts, dream homes, private jets, beautiful clothing, expensive cars and all of the other amenities that money can buy. For the majority of viewers, the lifestyle is unattainable, but it's nice to dream and "Ballers" took us down that road on many occasions. It may not be real or within current reach, but it's a lovely vision.
8. The egos
"Ballers" takes us into the world of superstar athletes and the corporate guys who run the teams and have the final say. We get a decent glimpse into this world and we also learn about the tremendously big egos behind some of the guys who occupy these positions. We see how ego helps to shape the storyline for each character and quite frankly, we're going to miss the big egos because some of the best humor comes from screwups based on those egos.
9. The cut-throat action
In the business end of the sports world, it's pretty much every man for himself. We've seen a lot of cut-throat action on "Ballers." Sometimes it's humorous and at other times, it's sobering, particularly when you really think about how volatile the business really is. Still, we're going to miss seeing Spencer in action.
10. Our guilty pleasure
We're going to miss tuning in to our regular episode of "Ballers" because it's a guilty pleasure that we allow ourselves. Even viewers with busy work and personal schedules make the time to watch each episode faithfully, even foregoing other events so they won't miss out on something important. There will be a huge void when the series has ended and there are no more new episodes to look forward to. We're going to miss our guilty pleasure and we'll all have to find something to fill the time slot.
Tell us what's wrong with this post? How could we improve it? :)
Let us improve this post!