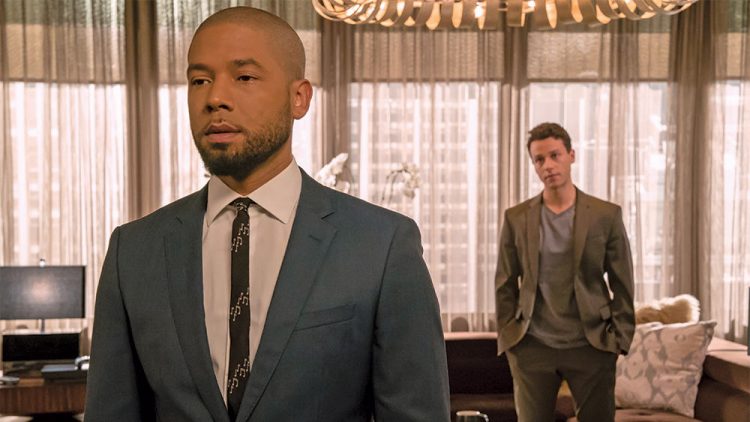 Jeremy Dick of TVWeb seems to be thinking the same thing that a lot of us are thinking: if there's a chance we'll see Jussie Smollett return in Empire season 6, it won't be for very long. And after that it's likely that we won't see him at all since the controversy that Jussie has stirred up with his need for fame has become a kind of running joke since not only was he uninjured during his 'attack', but his cooperation has been less than adequate for someone that wanted justice done. On top of that, the mere fact that his voice didn't amount to much when criticizing President Donald Trump does tend to give motive for him to have attempted something so over the top that it would get him victim points as well as a voice that people would be willing to listen to again. The only problem is that he didn't think it through apparently and didn't cover his tracks all that well. A lot of people have been the victim of a beatdown in the past, but unfortunately for Smollett, or fortunately perhaps, when two guys the size of the men he supposedly hired dig their heels into you and start throwing real punches and kicks, it's likely that you won't receive just a few marks here and there, you'll end up in the hospital with a few serious injuries that need to be looked at.
Next in line for thing that make you go 'hmm' is the fact that Smollett didn't want to turn his phone over to the police, which was kind of odd since it might have helped his case, or in this instance it might have wrecked it completely since the idea that he hired two brothers to 'go to work' on him might be uncovered due to a phone call or text could have been his undoing. In a big way this entire incident is indicative of the lengths that some folks will go to when it comes to getting attention and how sheep-like a good part of the populace is when it comes to believing them without evidence and without anything other than the 'victim's' word that something happened. What's even funnier is that while the police were attempting to nail him on filing a false charge they were suddenly called off, as though someone had perhaps reached out and told them that Jussie was off limits. It's a conspiracy theory of course to think that someone really has that much interest in Smollett, but it might not be completely unfounded given how race relations in the country have been handled in just the last few years. If he is seen back on Empire though it's going to be a good indication that 1) there is no real justice, especially when it comes those that are rich and famous, and 2) the mentality of victimhood is alive and well and is gaining ground slowly but surely.
Seriously, did anyone see the size of the two brothers that supposedly attacked Smollett? Even if they weren't expert fighters both of them look strong enough to rip Smollett to pieces, and had they truly been motivated enough to do some real damage Smollett would have likely been physically and mentally scarred for life and wouldn't have been deemed 'Ok' by the police, the doctors, or even by himself after the beating. There are simply too many inconsistencies in this case to think that it's so cut and dried that it shouldn't be looked at again and again until it's deduced that Smollett was acting like a spoiled child that wanted his voice to finally be heard. Nicole Chavez of CNN has more to say on this matter. Letting him back on the show at this point after he was released is tantamount to saying that it's okay that he did something that the rest of us would likely be jailed for and was given less than a month of community service for in turn. It might sound like a lot of whining but the fact that celebrities can buy their way out of jail time with a reputation and the vast amounts of money they make isn't the issue, it's that they're held to a different standard and thus become untouchable or must be handled with kid gloves so often. Think of it, anyone else trying to pull this scam would be ignored and likely jailed for filing a false report, meaning anyone else that is not a celebrity and doesn't have the kind of money and influence to get themselves out of a jam. But somehow celebrities are special and are often given a pass.
Should Smollett be allowed to go back to the show? Probably not, but given that he still has enough supporters and the show wants to continue making money it may very well happen.