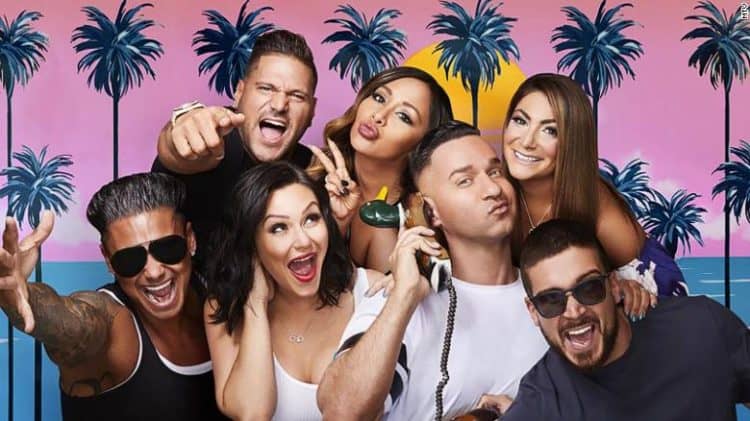 You had to know it was coming to this. As Sarah Halle Corey from Elite Daily puts it there are are all types of conventions for just about every fan base out there, but Reality TV has yet to find its niche in this department. Well, until now. Come summer of 2020 that will no longer be the case. Reality TV is coming forward with RealityCon, a show that's all about reality shows and will no doubt feature camera crews that are taping various people during the event just to make it feel more authentic. Does anyone else feel the need to roll their eyes?
Some of us tend to watch reality TV because we find it enjoyable while some might put it on for background. Then there are those that put it on because it's something to laugh at even if the subject matter isn't meant to be comical (hand raised). Quite honestly most of what transpires on 'reality' TV is pretty comical no matter how horrible you want to call anyone that mocks it. As Dave Holmes from Esquire and a few others have put it this show is going to be a huge mix of people that have been on everything from Survivor to Jersey Shore, so it's not going to be relegated to just a few shows. That might make some people cheer but it might make others groan since there are a LOT of reality shows out there and if they could pull even half of the actors from wherever they're existing at the moment it seems that it would be a packed and very dramatic event. While Brittany Spanos of Rolling Stone reminds us that MTV did in fact start the genre in a big way, there are going to be more than a few shows what will be represented in this convention since if you want the honest to goodness truth reality TV has been branching out time and again for years, so there's no telling just who might show up and what kind of lineup people might be able to expect.
It's funny now to think that those born in the 90s and later might think that reality TV has been the same way it appears since, well, forever. Those of us that great up and saw The Real World make its entrance via MTV can easily recall how the show seemed to show the real lives of those that were broadcast to the millions of viewers that for some reason wanted to see just what the show had to offer. And the unfortunate part is that a lot of people thought it was entirely real since we had no basis to think otherwise. This was a new and innovative way to show a TV program, we had no idea that everything was scripted and that the drama was made up. It didn't take too long though before people started to figure it out.
One thing about reality TV is that it suffers from not having enough reality in it quite often, which sounds odd but is quite true. When you think of how the people on the show act you get a sense that they're playing it up for the camera and aren't being who they really are. It's a fairly common phenomenon, anyone with a camera in their face is going to act slightly if not completely different for their own reasons and, in the case of reality shows, they're going to act in a manner that the director wants so as to increase the ratings of the show. After all if no one watches because it's that phony or that dull then they have no business being on TV in the first place.
But now we're going to get a convention based entirely on reality TV. On one hand groaning about it won't stop it from coming and, to be honest, it's catering to another fan base that doesn't have a whole lot to look forward to at times when some reality shows are ready to bite the dust at any moment only to be replaced by another one that follows the same formula with different characters. In a way this convention is only fair since almost every other facet of entertainment has its own conventions laid out for it and has millions of fans that attend on a regular basis. Some folks, like myself, might roll our eyes and shake our heads, but still admit that it could be interesting for those that want a chance to see their favorite stars and possibly find out about any upcoming shows that might be on their way in the years to come. Reality TV does have its place in the entertainment business obviously, no matter if it's a bit hard to take it seriously.