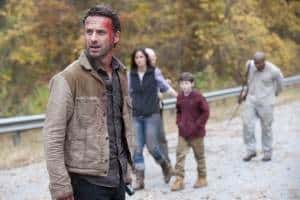 The Walking Dead season 2 shambles out its final entry with its thirteenth episode "Beside the Dying Fire," but how does it hold up to the comic book continuity? The farm comes under siege forcing a change of venue for the survivors, and Rick reveals a terrifying secret to the other members of the group. So what's next for The Walking Dead?
As AMC's incarnation weaves in and out of storylines from the books and adds its own original characters . and its own developments, we've compiled an in-depth guide for fans of the comic as well as AMC's The Walking Dead to enjoy. Check it out, and let us know your opinions of The Walking Dead's "Beside the Dying Fire" in the comments below!
Tell us what's wrong with this post? How could we improve it? :)
Let us improve this post!