In the vibrant panorama of Hollywood's Golden Age, few stars shone as brightly as Cary Grant. He is a titan — born January 18, 1904, in Archibald Alec Leach in Bristol, England. His journey from humble beginnings to the glittering corridors of Hollywood fame is a captivating tale of grit, talent, and charisma. Grant's meteoric rise in the film industry was not a stroke of luck but the result of his transformative acting style. Altogether, this brought a sophisticated charm to the silver screen.
From screwball comedies like Bringing Up Baby to thrillers like North by Northwest, his filmography represents unprecedented versatility. Beneath the public persona, Grant's personal life was a whirlwind of relationships. Each one of those relationships added a new dimension to his journey as an actor. His legacy is not merely that of a great actor but of an artist who redefined the parameters of stardom. His well-calculated film credits ensured that he left a profound impact on Hollywood. This article reviews Cary Grant's best movies.
1. "North by Northwest" (1959)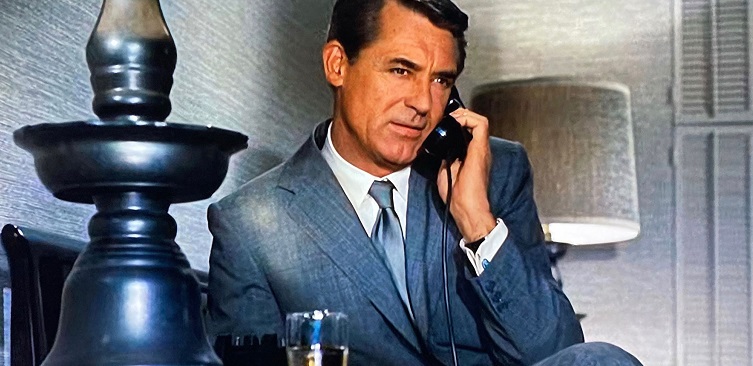 This Alfred Hitchcock masterpiece featuring Cary Grant, James Mason, and Eva Marie Saint showed Grant in a role that epitomized his gallant and sophisticated image. His portrayal of the innocent man on the run was both thrilling and humorous. In a plot riddled with mistaken identities and espionage, Grant's performance in North by Northwest was a testament to his versatility. It further demonstrated his unique ability to balance suspense, romance, and comedy in a single role.
2. "His Girl Friday" (1940)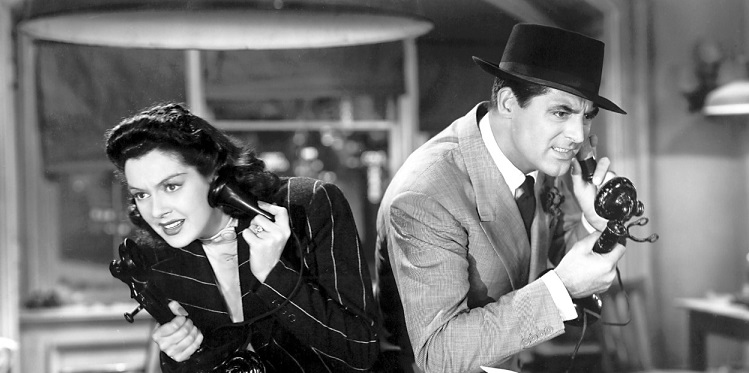 A classic of the screwball comedy genre, His Girl Friday had Grant in his comedic prime as a newspaper editor (Walter Burns). He was trying to win back his ex-wife and star reporter. With rapid-fire dialogue, witty repartee, and impeccable comedic timing, he set the gold standard for romantic comedies. Overall, he set a theme for light-hearted rom-com roles for years to come.
3. "Charade" (1963)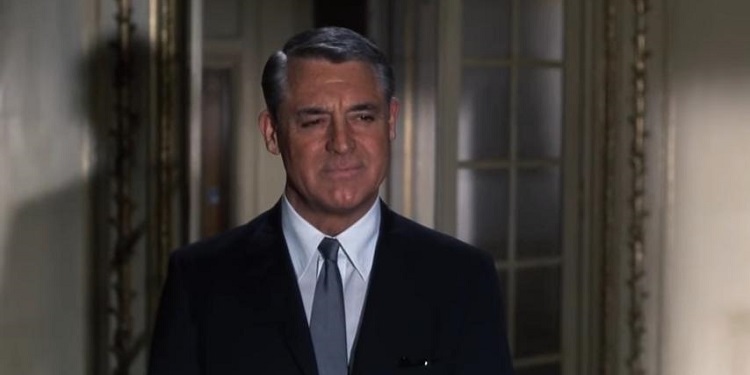 As the charming yet mysterious love interest in this captivating thriller, Grant showcased his capacity for exhibiting suspense. Amidst the twisting plot of Charade, his chemistry with Audrey Hepburn is unforgettable. Together they created an atmosphere of intrigue and romance that remains iconic.
4. "Notorious" (1946)
Another collaboration with Alfred Hitchcock, Notorious, had Grant in a darker role as a government agent recruiting a woman to spy (played by Ingrid Bergman) on Nazis. His multi-layered performance displayed his ability to tread the line between romance and suspense. Notorious helped Grant showcase a more serious side of his acting repertoire.
5. "Bringing Up Baby" (1938)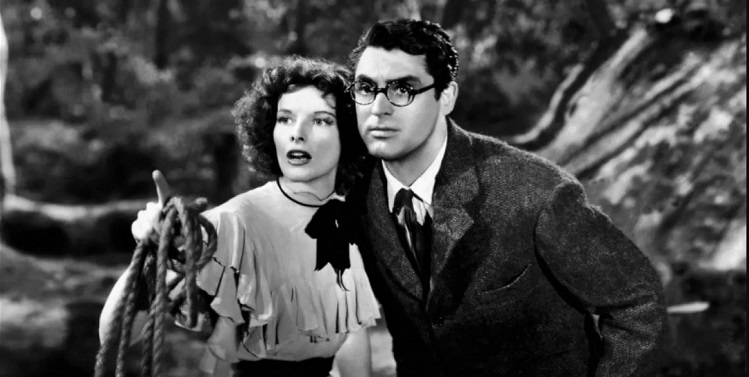 This quintessential screwball comedy had Grant playing an absent-minded paleontologist. He was juggling a pet leopard, an eccentric heiress, and a missing dinosaur bone. His comedic genius was on full display in Bringing Up Baby. Altogether, he revealed the extent of his range as an actor and solidified his position as a versatile star.
6. "The Philadelphia Story" (1940)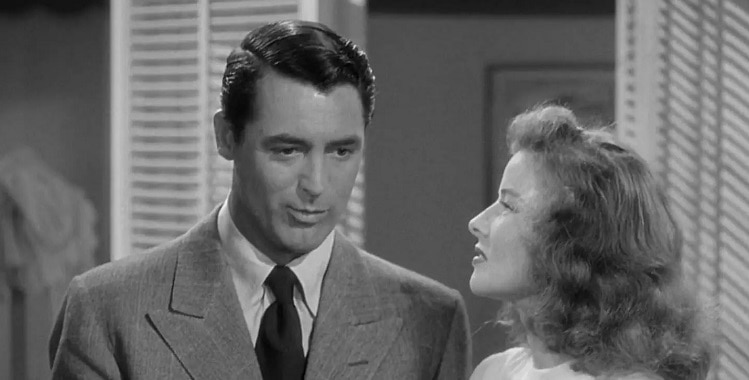 In The Philadelphia Story, Grant shines as C.K. Dexter Haven, the ex-husband of a snobbish socialite, played by Katharine Hepburn. Grant's onscreen chemistry with Hepburn and Stewart makes this film a romantic comedy classic. His suave demeanor and sharp wit truly exhibit the charm and charisma set in the Golden Age.
7. "To Catch a Thief" (1955)
To Catch a Thief is another Hitchcock-directed film that sees Grant on the glamorous French Riviera. He plays a retired burglar suspected of returning to his old habits. His adept performance masterfully interweaves suspense with romance. This movie demonstrates a seamless blend of genres and serves as a hallmark of Grant's career.
8. "An Affair to Remember" (1957)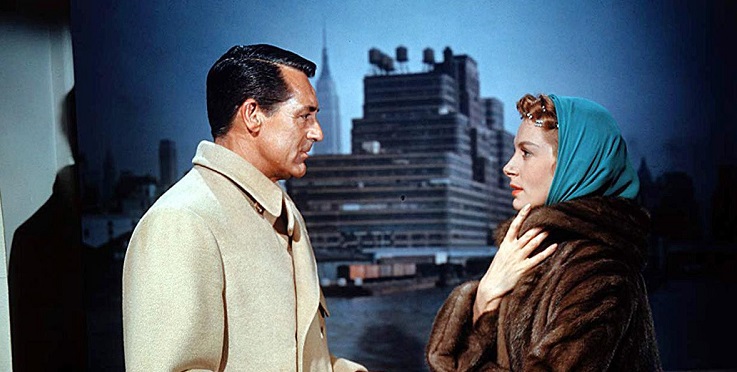 Here, Grant is a charismatic playboy who falls for a beautiful singer (Deborah Kerr) on a transatlantic cruise. Altogether, he delivers a heart-wrenching performance. This timeless love story showcases Grant's talent for embodying deeply emotional roles and his enduring on-screen charm.
9. "Arsenic and Old Lace" (1944)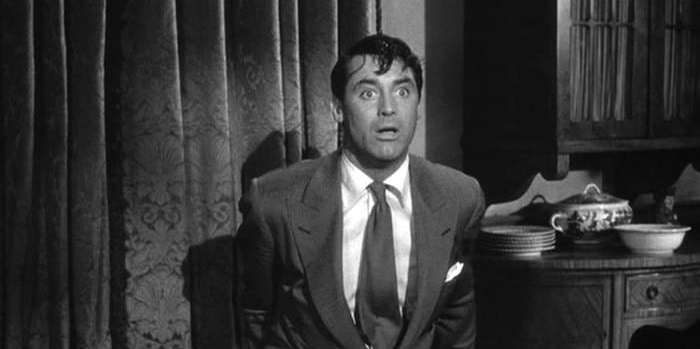 Cary Grant showcases his comedic skills in this black comedy as a newlywed theater critic. The character discovers his beloved aunts are homicidal maniacs. His performance, filled with over-the-top reactions and slapstick, underscores his versatility as an actor — easily transitioning from suave roles to hilariously panicked.
10. "Suspicion" (1941)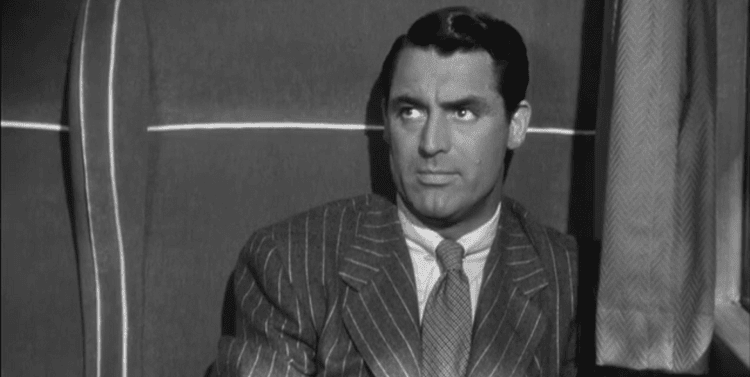 Another film with Hitchcock is where Grant delivers a chilling performance as a charming husband (Johnnie) suspected of nefarious intentions by his increasingly paranoid wife. The ambiguity of his character — both charming and potentially lethal — exemplifies the depth of Cary Grant's talent. His ability to keep audiences on edge in this movie is loved by both his critics and fans alike.