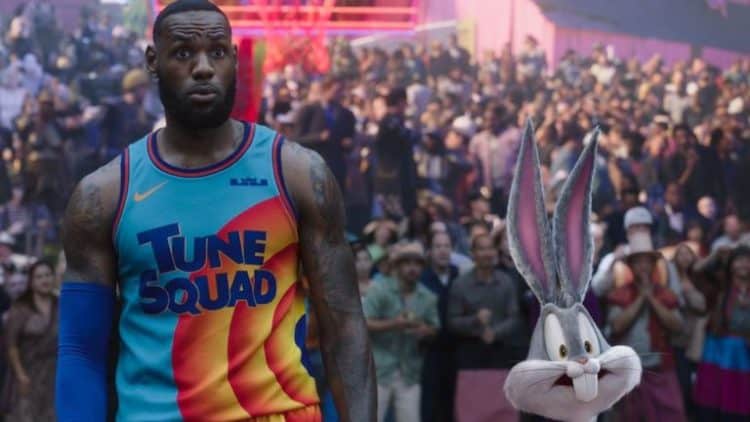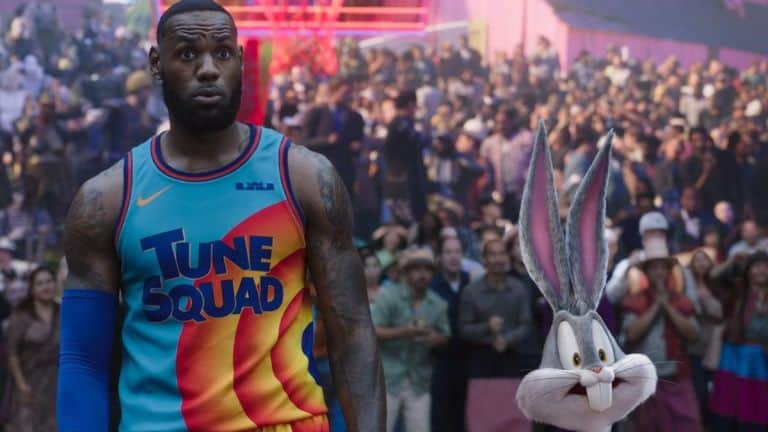 If you have HBO Max, then the new biggest addition to the streaming service is the long-awaited sequel to the great classic, Space Jam. Boy, I remember I watched that movie so many times as a kid on VHS. I literally wore out the tape. If you were a young kid like me when that movie came out and don't think it still holds up as an adult now, I highly disagree with you. Is it silly? Yes. But come on, it's a movie about the Looney Tunes. And the fact that they were literally playing basketball with one of the sport's biggest icons was just icing on the cake. The first Space Jam was the perfect movie for children and as an adult, I still dig the cartoony silliness it endures. And you know what? Michael Jordan's acting was all that bad.
If you were a big fan of the first movie, then you probably checked out the new sequel, Space Jam: A New Legacy. My honest opinion: it wasn't nearly as bad as I thought it would be, but also not nearly as good as I wanted it to be. Is it long overdue? Yes and no.
Space Jam: A New Legacy probably could've come out a few years ago and would've felt right. But the thing is, the differences in time from this movie and the first one is really what makes the story roll. It may also be the worst thing about it. Since this new Space Jam movie is under the banner of Warner Bros., it literally sets itself in a universe where everything owned by Warner Bros. exist in one actual universe.
If that sounds weird, that's because it really is. Remember in the first Space Jam when the audience was all side characters from Looney Tunes? Well, the audience in this movie is half regular people, and half popular movie and TV characters from anything and everything ever produced by Warner Bros.. I'll just get this out of the way, because this part killed me. At one point during the movie, King Kong and Iron Giant actually fist bump each other. I don't care what you say, that is absolutely hilarious.
If you want to know more, then you'll have to watch it on HBO Max. Overall, I thought it was a fun movie to watch at home. It certainly doesn't hold a candle to the first Space Jam, but one thing's for sure, it goes full throttle on the cameos. Oh, and I feel like I have to talk about LeBron James and his acting. Let's just say, Michael Jordan did it far better. But come on, Michael Jordan is just great at everything, so who can compare?
With Space Jam: A New Legacy now out, I think now's an appropriate time to talk about the Space Jam sequels that could have been, but never happened. And the crazy thing is, there were apparently several in development. With me being a huge Looney Tunes nut, I honestly would've gone for any of them. But if I had to pick one, I probably would've gone with the one that had one of my favorite action stars at the helm.
I guess I'll start with that one. One of the several Space Jam sequels that could've happened was one that had little to do with sports. Get this: Jackie Chan was going to star in it and they were going to call it Spy Jam. We've seen how Jackie Chan does with comedy spy movies and it's nothing too special. But if you have Jackie Chan do some spy adventures with the Looney Tunes? Now that's something I would honestly pay to see.
Let's talk about another would-be Space Jam sequel that almost was. The most obvious one was supposed to be just Space Jam 2. Yes, Michael Jordan was set to return, but he just never fell through with it. The man is an athlete first and forever, and not an actor. It's understandable as to why he never returned for another Space Jam, but I kind of wish he did. Space Jam: A New Legacy just didn't feel the same without him.
But if you can't get Michael Jordan, then you have to bag another super star athlete. Well, Warner Bros. at one point thought Tiger Woods would be a good replacement. Being a Illinois native, Tiger Woods just doesn't interest me nearly as much as Michael Jordan does. I do understand the appeal, however, considering Tiger Woods is a big name in the athletic world. I even remember in 2016 when it was announced that Spike Lee was supposed to direct the sequel with Tiger Woods at the helm. Guess what it was going to be called? To no surprise, they wanted it to be called Golf Jam.
Okay, let's just take a minute and try to put a movie called Golf Jam next to Space Jam. I think it's a no-brainer as to which one sounds cooler. Even with the athletic star power Tiger Woods has, I don't think Golf Jam would've been nearly as successful as the first Space Jam. Although, remember when Michael Jordan retired from basketball, took up baseball, but played a lot of golf as a hobby. Heck, he even played a little bit of golf in Space Jam. If Michael Jordan showed up to play some golf with Tiger Woods and Bugs Bunny, then that would've been a sequel I would've watched.
And how about a sport that isn' really a sport? If you liked riding a skateboard as a kid, you were probably a fan of the famous Tony Hawk. Well, Warner Bros. was aware of that and apparently wanted the Loony Tunes to ride skateboards with him. Guess what they wanted to call that one? What else but Skate Jam? Can you see Tony Hawk doing his thing with Bugs Bunny and Marvin the Martian? Well, Tony Hawk really wanted it to happen, since he was a big fan of Looney Tunes growing up. According to him, he had meetings with Warner Bros. about it. However, nothing really ever came to fruition and Skate Jam never happened. Personally, I was never into skating, so Skate Jam doesn't sound too interesting to me.
That's only a few of the would-be Space Jam sequels that almost happened. There are others, but these are the most famous ones that involve athletes. Well, with the exception of Jackie Chan, of course. Okay, am I really the only one who would be pumped to see Bugs Bunny fight with Jackie Chan? The movie will probably never happen, but it's a cool thought.