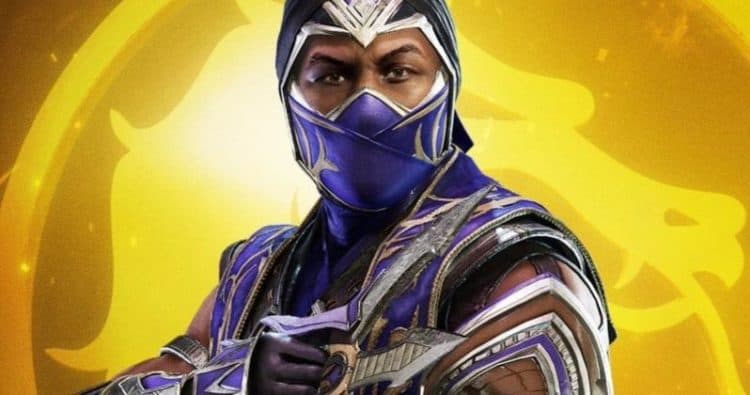 It's kind of funny to hear that the reason why Rain wasn't in the Mortal Kombat movie was that the script didn't do his character any justice. The reason it's funny is that Cole Young, played by Lewis Tan, was a character that no one knew about and had only one thing going for him, the fact that he was Hanzo Hasashi's descendant. Apart from that, he was a completely fabricated character that had never been in the games, which is something that a lot of fans were tripping over since Cole didn't bring a lot to the movie in terms of his character, which means that another character or two might have worked a lot better. But as far as Rain goes, there are plenty of people that haven't played the game as much and don't even know that much about him. He does have a couple of different backstories. In one of them, he's a descendant of a protector god of Edenia, and in another, he's an orphan that was raised by resistance fighters. But to admit that he was left out because the script didn't favor him is worth an eye roll since he might have been far more acceptable than a cage fighter that's one of the least-skilled of the bunch in the movie and is attached to one of the main characters in a manner that didn't really work overall. Back in the day, Rain was just one of several ninjas that were only different since he had a different color to his outfit. But as time went on he became one of the several members of the roster that was given a backstory to go with his constantly changing look, but he still wasn't nearly as popular as many of the other contestants. It's fair to say that it still feels as though he's being pushed rather than embraced when it comes to the game.
Seeing Rain in a sequel could be possible, but then there's a possibility of seeing several other characters in a sequel it sounds like, which might be able to satisfy quite a few fans who were hoping to see various other characters show up. One problem with Mortal Kombat is that the roster is quite large and has continued to grow over the years, taking on new characters and well-known characters from other stories for one reason or another. A few of the more recent additions, such as Rambo, the Predator, the xenomorph from Aliens, the Terminator, and Robocop have been kind of hard for some folks to get used to, but aren't exactly disliked. Even Leatherface, Freddy Krueger, and the Joker have gotten in on the action, but it's not bound to happen that they'll show up in the movies, which should be obvious. But it would be great to see Johnny Cage, which is what people want. There are so many other characters that people would love to see as well, but in a sequel, it would be nice to see that death actually means something and isn't 'another portal' as Shang Tsung put it in the movie that just released. It's fair enough if certain characters are brought back as revenants and not restored to life entirely, but the idea of resurrecting people over and over again doesn't show a lot of positive development and it can cause a movie or even a TV show to drag on and on as it implies that there's no such thing as permanent death unless someone doesn't bother to bring a character back.
Seeing Rain come into the sequel would be kind of fun since it might open the idea to Edenia and perhaps even Outworld being shown in a bigger way the next time around, thereby widening the story a bit and making it possible to introduce more characters and more unique landscapes. There are so many characters to utilize in MK that it's easy to think that this could stretch into a trilogy without much effort and could even continue onward without running out of characters. The only downside is the fact that everyone has their own favorite characters and there are plenty of suggestions for the story that might make sense, but somehow it's likely that more characters might be introduced despite the fact that the story already has a full cast to pull from and a lot of backstories that can be used in order to create the MK universe. The idea of 'this has been done before' might apply with the games, but in a live-action movie there are a lot of things that haven't been done yet when it comes to MK, and it would be great to see if such things could be included. So if Rain did show up in the next movie it'd be great, but don't hold your breath.