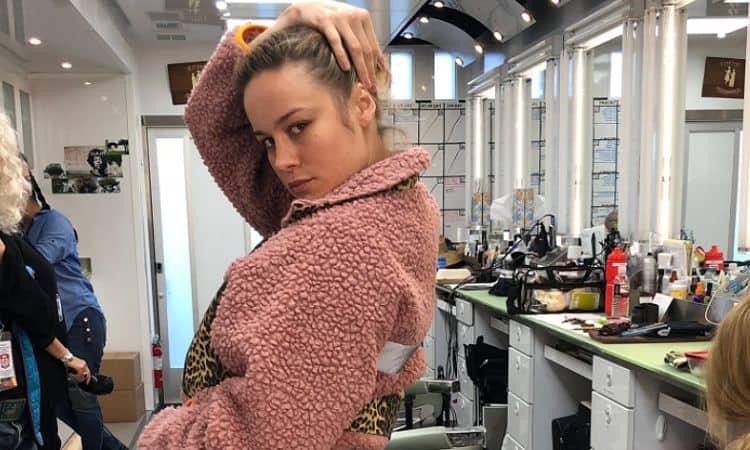 Every actor has a different audition story. Lisa Kudrow, for instance, was not sure whether she'd impressed the casting directors of Friends. Her co-star Matt LeBlanc, on the other hand, had a minor mishap on the eve of his audition that left him with a scar on his nose. The story behind LeBlanc's scarred nose eventually landed him the role of Joey, because it was the most Joey thing to do; get drunk on the day before a big audition. Just like LeBlanc, other actors have fascinating audition stories, some more intriguing than others. From an impromptu audition in front of Quincy Jones to a trip on the interwebs to channel their inner Ian Holm, here are some epic stories that led actors to get big roles or not get a callback:
1. Eddie Redmayne Overprepared For The Role Of Bilbo Baggins
More often than not, when actors prepare for roles beforehand, things end on a good note. It has happened in the past with Kerry Washington, who gave it her all to land the role of Olivia Pope. In his audition for The Hobbit, Eddie Redmayne may have stretched things a little too far. In an interview with Graham Norton, Redmayne revealed that he wanted to be part of the Harry Potter– ginger family era, and that inspired his audition for The Hobbit. " After The Lord of the Rings, they were auditioning for The Hobbit. I was sent an audition for Bilbo Baggins." Redmayne said. He was rigorous about it and didn't want to go in his 'usual, boring' direction. Instead, Redmayne went on YouTube and indulged in the works of Ian Holm on The Lord of the Rings. In an attempt to copy Holm's character, Redmayne delivered the most quirky and dramatic impression of Bilbo in a high-pitched tone. He had barely begun when the casting director stopped him. " No No No…Own voice…own voice," She said, bringing a halt to Redmayne's bravery. It's safe to say he did not get a callback.
2. Will Smith's Audition For 'The Fresh Prince Of Bel-Air' Was Unplanned
Prior to landing a role on The Fresh Prince of Bel-Air, Will Smith was dead broke. After spending more days on the couch than his then-girlfriend liked, Smith made his way to The Arsenio Hall Show at her insistence. He happened to meet the real-life Fresh Prince of Bel-Air, who introduced him to Quincy Jones. At Jones' house, Will Smith met who's who in the industry; actors, artists, celebrities, and politicians. Smith reminded Jones of his rap name, 'The Fresh Prince', which Jones said would be the name of the show. He handed Smith a screenplay for a failed Morris Day pilot and asked him to take ten minutes to study the script and audition. " I'mma clear all the stuff out the living room. We gon' have everybody sit down in the living room. We gon' do an audition." Jones said. Will Smith was hesitant. " I'm not ready to do no audition." He said. Smith asked Jones for more time. He requested a week to prepare, to which Jones replied, " You know Brandon Tartikoff, the head of NBC is out there. I'll get him to schedule for next week, and then you know what's gonna happen? Something's gonna come up, and he's gonna have to reschedule." It took Smith a while to realize where Jones was going. Everyone who needed to say yes to the show was there. And that's exactly what happened.
3. Brie Larson Had No Idea She Was Auditioning For 'Trainwreck'
It's one thing to audition for a role, and a completely different thing when you don't even know you are auditioning in the first place. This is exactly what happened to Brie Larson when it came to Amy Schumer's Trainwreck. Larson was invited to lunch, where all she did was talk about herself. " I showed up. I didn't tell him (Judd) what I wanted. He got me a salad which was, like, pretty good. Dressing was on the side [that was not offensive] and I went in and started talking with them." Larson said during an interview with Jimmy Kimmel. " They started asking stories about my life…I hang out with them, and I was making them laugh, telling them like, true, real, opening-up-my heart stories." Larson revealed. Lucky for her, Schumer and Judd, the movie's director, asked to hang out again. They did so for a week, then Bill Hader showed up. He too had no idea why they were meeting. The pair was confused and living in a somewhat gray area for a while, until both of them learned that they had landed the roles.
4. Yvonne Orji Was Insecure At Her 'Insecure' Audition
It's not very often that the title of the show reflects what you feel inside. When Yvonne Orji auditioned for the role of Molly on Insecure, things got a bit thick during her fifth try. So much that when she got to her car, she shed a couple of tears. To begin with, there was a lot of darkness in the room, which Orji likened to Michael Jackson's 'Thriller' video. " It felt like midnight," Orji said in a conversation with Issa Rae. Second, she called Issa Rae 'wolverine' at the auditions, implying that Rae looked like wolverine went to college. Third, Orji had been praying hard for the role. During the audition, there were other girls who were present, and Orji learned that they were praying hard as well. " It was, like, two other girls auditioning for Molly. And, we were all waiting and they were like, ' You know, I've just been praying to God.' And I was like, ' Oh, you have been praying to God, too?'" Orji narrated. " We are all Christians?" She asked. Yvonne Orji then proceeded to have a conversation with God. " Jesus, one of your daughters is gonna get it, can it be me?" Last but not least, when she eventually auditioned, she thought she had bombed, but gave it all she could. Though she was left in tears, she got the part and aced her role as Molly.
Tell us what's wrong with this post? How could we improve it? :)
Let us improve this post!