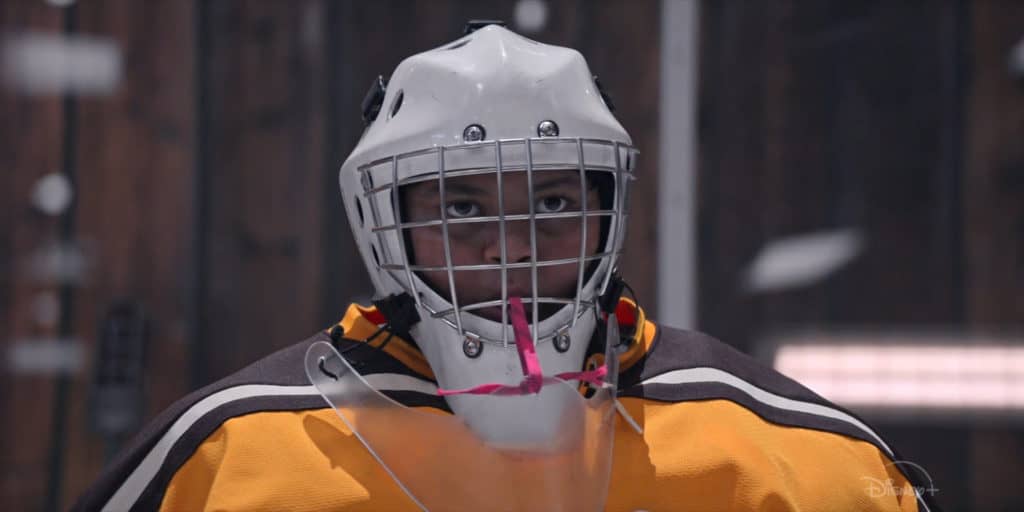 The first episode of Game Changers was enough to make a person want to drag the coach of the Ducks around by the ear to remind him of what it really means to play kids sports, while at the same time getting after Alex, aka Lauren Graham, over the importance of simply taking a chill pill before becoming a viral sensation. But 'Dusters' is enough to make one lose all hope when it comes to Alex's methods, as her need to build a family unit with the team by trying to instill trust and respect among the players infuriates her son Evan to no end and makes it clear that she hasn't a clue as to what she's doing. Plus, the participation trophy, BEFORE the kids even participate, is extremely cringe-worthy since it takes the idea of telling everyone they're good enough, that they're winners no matter what, is a great way to try to build self-esteem, but it's bound to backfire in a big way since the participation trophy era has come full circle at this point, and what's been discovered is that being rewarded before achieving anything does lead to entitlement and a feeling that the world owes those who want something without having to sacrifice for it. Thankfully this isn't the case at all times, but it often feels like a slap in the face to those of us that remember what it means to work until we're tired, sore, and ready to fall over from exhaustion. One lesson to take away from any sport is that if you put everything you have into it and still fail, then you've tried, you've put as much as you could into it, and that's something to be proud of in the long run.
Coach Bombay continues to be a bit of a sourpuss, but there's already a crack in his old hermit facade as he takes to the ice to show a few of his skills when he believes no one is watching. When he discovers Alex watching he goes back to being salty of course, but does manage to tell her that the lost and found at the Ducks' rink does have a wealth of equipment that the Don't Bothers could potentially use. The upside is that now they have the gear, but the continual downside is that they haven't really practiced yet, and during their first game against the Cardinals, it really showed. From not being able to skate that well to their goalie standing in front of the goal trying to figure out which button to push to get his arms and legs to move, the first game of the Don't Bothers was an utter and total disaster as they were shut out and effectively shut down to the point that the announcer couldn't even watch. Anyone that has ever played sports and been on the wrong end of a serious butt-kicking knows the feeling of slinking back to the locker room, their pride bruised, their body sore, and feeling numb with the sense of loss and possibly shame from being beaten so badly. It's demoralizing, it's horrible, and for a team on its first outing, it's horrible enough to think that more awaits. In fact, one might have expected the Don't Bothers to live up to their name and forget the idea of sticking together as a team. But then a strange, but positive thing happened.
Evan, who knew very well that the crushing defeat was a result of no training, went back to the ice, body hurting and pride no doubt smarting from the loss, to reconnect with what he loved. Even better, he was followed by his teammates, who showed a great amount of solidarity as they began to come together as a team near the end of the episode, as they began talking to each other, offering encouragement, and beginning to pull together. It was a moment that even the surly Bombay couldn't help but notice, and it's fair to think that he might become more involved in the next episode, thereby giving the Don't Bothers a bit of a kick that they really need. As for Alex, like always her heart is in the right place, but her head is going to have join it as she even admits that she'll have to learn more about actual hockey. One thing that can be taken from this episode is that the spirit of moving forward is just as strong now as it's ever been, and is perhaps even stronger. So far this series is a lot of fun but is definitely cringe-worthy in some spots as it reflects what the world has become versus what it used to be, and it's increasingly difficult not to pine for what used to be since back in the day people knew how to have fun, but they also knew how to work for it.