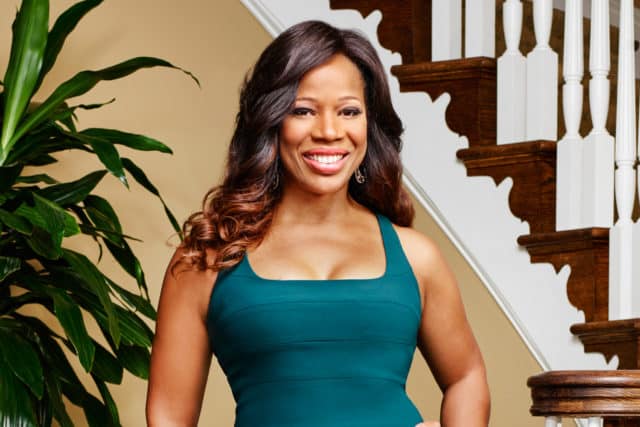 Charrisse Jackson-Jordan is one of the main cast members on The Real Housewives of Potomac. Previously, she had been married to basketball coach Eddie Jordan, but over the course of the reality TV show, that relationship has come to a conclusion. Now as then, Jackson-Jordan remains a devoted mother to her two teenage children as well as a socialite of note in the region.
Here are 5 things that you may or may not have known about Charrisse Jackson-Jordan:
Her Name Means Grace
Charrisse as well as other names with similar spellings can trace their origins to the Greek Kharis, which translates to something along the lines of "Grace." In fact, people who are familiar with Greek mythology might recall the Graces, who were personifications of beauty overseeing wonderful concepts such as fun, festivities, happiness, song, and music. We call them Graces because the Romans called them Gratiae, but in Greek, they were the Kharites.
Lives in One of the Richest Communities in the United States
Like the name of the reality TV show says, Jackson-Jordan lives in Potomac, which is one of the richest communities not just in the state of Maryland where it can be found but throughout the whole of the United States. Unsurprisingly, most of its residents work in Washington, D.C., which is no more than a short distance away. With that said, it is interesting to note that some of the people living in Potomac have a somewhat mixed impression of the reality TV show, having painted a picture of their home that sounds beautiful but not particularly exciting rather than anything than what can be found on the TV screen.
Gets Her Fair Share of Drama
Reality TV shows such as The Real Housewives of Potomac live or die based on drama. As a result, it should come as no surprise to learn that Jackson-Jordan gets her fair share of drama on the TV screen. Sometimes, said drama has to do with consequential matters. Other times, not so much, as shown by how she was called a harlot in a recent episode by one of her cast-mates because said individual didn't want to call her a co-host for a cast trip rather than something less important like an assistant.
There for Her Kids
Jackson-Jordan has stated that her children are her biggest priorities, so much so that she prefers to be there for them in person instead of entrusting their upbringing to the nannies that could be hired. This is a rather admirable attitude, particularly considering all of the obligations that she has taken on.
Divorced Because of the TV Show
In most cases, there is no single cause for a divorce, but it is interesting to note that Jackson-Jordan has stated that her divorce was caused by her participation in The Real Housewives of Potomac. In brief, she stated that her husband had no interest in the reality TV show, which convinced him to seek a divorce. With that said, while their marriage has come to an end with the two living in separate cities, Jackson-Jordan has also stated that the two remain on cordial terms.
Tell us what's wrong with this post? How could we improve it? :)
Let us improve this post!