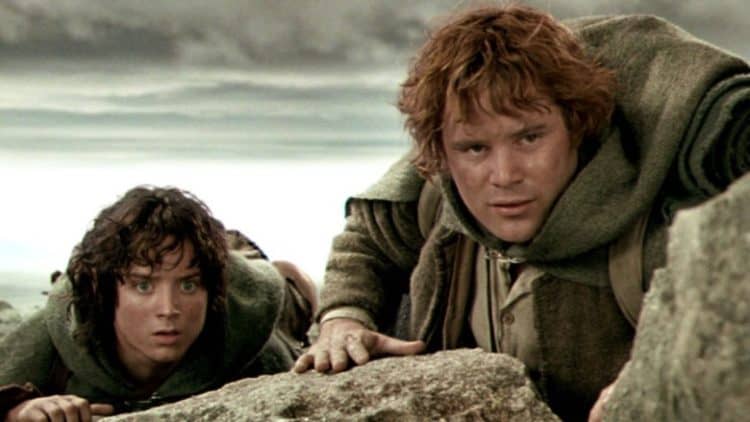 When looking at the budget for Amazon's upcoming Lord of the Rings prequel series, which will take place thousands of years before the initial trilogy that set things into motion, it almost feels as though ambition is taking over in a big way since the $465 million dollar price tag that has been affixed to it is leaving a lot of people wondering whether it will pay off or not. This price is for the first season alone after all, and the thought is that if the show can last the five seasons that it's been planned to run that seasons 2 to 5 will be cheaper given that certain elements that are being created will be easier to reproduce for the needs of the show. But the price is still staggering since there's a lot to earn back, and while the feeling is that a fantasy story set in Middle-Earth will be able to pull down the kind of profits that Amazon is hoping for, it's still a huge hill to climb, and one that is bound to be larger than Game of Thrones and, if it's successful, capable of earning even more than GoT as well. It's a risk without a doubt, but it's also one that Amazon is willing to take since things have been a go for a little while now, and calling anything off now doesn't appear to be possible.
There's a good chance that the LOTR series will be able to earn its money back since people have been wanting to see more of Middle Earth for a while, and given that events are going to be happening that will show more of Tolkien's creation than was shown in either The Hobbit or the original trilogy, it's fair to say that many fans will return and might even bring new ones with them. The stories that Tolkien labored on for so long are among the best fantasy stories that have ever been told in the history of the genre, and people have flocked to the tale long before it was an animated or live-action movie, keeping it as a favored bit of reading over the years as the interest has passed from one generation to another. Since its live-action reveal though so many years ago, LOTR has continued to be a favored trilogy among the fans and there have been plenty of people that have been paying close attention to everything Tolkien and hoping that something else would come of his works since while the three movies were a great deal of fun and even the Hobbit movies weren't too bad, fans have been dying to see something beyond the reach of the tales that have become such mainstream favorites.
The pressure is definitely on Amazon at this time however since the whole idea of having to make certain that this first season will kick things off in a way that fans will enjoy without reservation is a huge responsibility. So many people are used to what they've seen in LOTR and The Hobbit that springing something entirely new on them is going to be tricky since while a lot of folks have read every book that Tolkien wrote, there's a certainty that things won't go quite as fans might hope since the story already sounds like one that will be set in a way that will tell a very different tale that people will need to grow used to quickly if things are to go the way that Amazon wants them to. A great number of fans are no doubt already chomping at the bit to see what Amazon has in store for them, but at this time it doesn't sound as though a concrete release schedule has come up yet, meaning that there's no telling when the series will begin. It could be a while before the series hits Amazon and until then one can imagine that people are going to continue talking since at this point there's nothing else to do but discuss what's going to happen, who's going to be playing which part, and so on so forth. Right now though the price tag is enough for a lot of people to wonder at just how expansive this world is going to get and how many extras are going to be added when all is said and done.
For the price that the first season is pulling down the hope is that there will be plenty to see and a good deal of action and special effects that will justify the cost. There are a lot of things to pay for obviously, and it's bound to happen that fans will criticize quite a bit of what they see when the series finally arrives, but for the kind of price that's been paid one can only hope to be absolutely impressed with what comes.