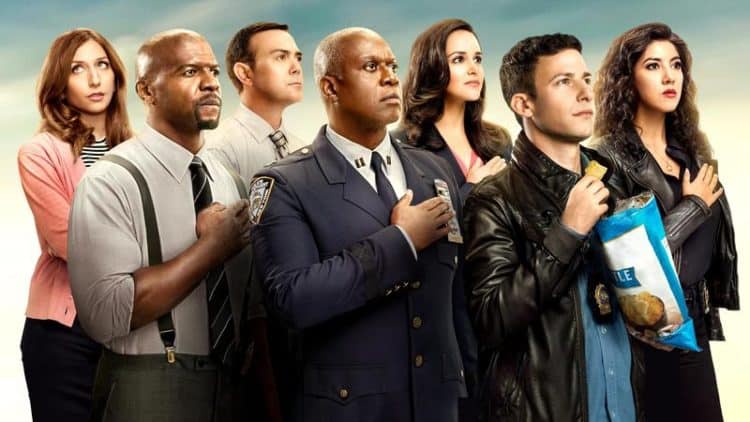 It's very easy to feel torn between saying that fans shouldn't have as much power as they think they do and stating that fans are definitely needed for a show to continue. Brooklyn Nine-Nine is another show that fans started howling like banshees to keep, but the ironic part of this is that one has to wonder why they weren't doing more to make other people want to watch it in the first place. That's a big part of what tanked this show, to be honest, low ratings. No show, popular or not, can withstand the weight of poor ratings, and as much as the fans howled, this show was on its way down eventually. These days it's being stated that the rising animosity towards police officers, which is still ridiculous no matter how one states it, is also being said to be a reason why the network isn't interested in keeping the show around. Seriously, it was better just to admit that it was because of ratings, especially since other cop shows are staying on the air. Giving even the ghost of an excuse such as 'people aren't liking police right now' is tantamount to tucking your chin, putting your metaphorical tail between your legs, and scampering off to whatever other gig awaits you. It sounds harsh to say, but Brookly Nine-Nine was going to go down eventually no matter if the fans, average citizen and celebrity alike, spoke up and started blowing airhorns every hour on the hour to make their point. Giving fans too much power to think that they can singlehandedly save a show is a bit dangerous at times since a lot of people take this to heart and think that it makes the words and opinions mean more than they actually do. Fans are important in entertainment for certain, but giving them too much authority or too much importance threatens the integrity of the system they're trying to enjoy.
People want to feel empowered, there's no doubt of that, but when it comes to losing a TV show…come on, really? Yes, it's tough to lose a TV show, especially if it feels as though it shouldn't be canceled for one arbitrary reason or another, but this is what happens when we grow into adulthood, we learn that eventually, we do have to lose things, and we learn how to deal with it…like adults. A lot of people have learned how to deal with loss by the time they're adolescents or young adults, so to think that people are making this kind of stink over a TV show when there's so much else out there to focus on and invest in is bound to drive some folks, like myself, to the edge when trying to figure out the human race and our many complexities. But since folks like myself live near that edge most of the time anyway and don't mind peering into the madness that lies beyond, meh. Without trying to be vindictive, it's kind of amusing to see people going through a meltdown when their favorite show is about to end, since there are a lot of meanings to be taken from this, especially given that attachment isn't hard to feel to anything that one has given their attention, time, and emotional security to. Really, some folks get so involved with the shows they love that once the show is no longer there, or is being threatened with cancelation, suddenly the people, who haven't been saying squat and might not have been watching the show that diligently, to begin with, find a cause to follow and to champion as they shout to the heavens why this show shouldn't be canceled and how DARE the network even consider taking the show off the air?! Yeah, that is kind of amusing since it says a lot about the people who are doing the 'championing' of a show that had been suffering through bad ratings right up to the decision that was made to cancel it.
Brooklyn Nine-Nine was a funny show, there's no denying that, and the characters were fun to watch and laugh along with. But the ratings weren't where they needed to be, and the excuse about the dislike of the police notwithstanding, the reaction of the fans was more akin to the squalling of toddlers being told their favorite cartoon characters won't be seen any longer than a bunch of rational adults trying to get their favorite show to stick around. In the end, the outcome is pretty much the same since the power that the fans think they have isn't entirely fabricated, as they do have the power to tank a show, and at times inspire a network to keep a show around. But it's not an absolute power, and thank goodness for that.