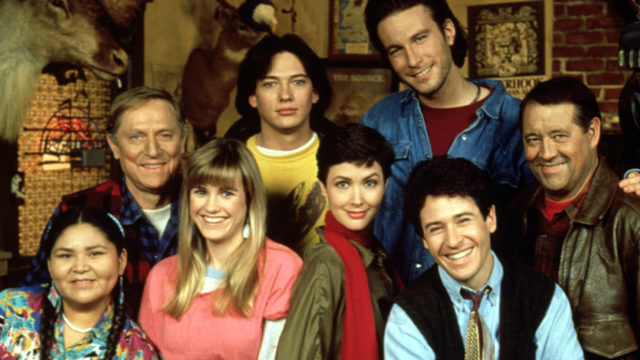 Northern Exposure was a comedy-drama television series that was aired on CBS from 1990 to 1995 and consisted of 110 episodes. This series was created by Joshua Brand and John Falsey. This series is about a recently qualified doctor whose medical education was paid for by Alaska and he moves there to work in repayment for the funding. He works in a small town called Cicely and the series revolves around his interactions with patients and his struggles to adapt to his new environment. During its run on television, 'Northern Exposure' was nominated for 57 awards, of which it won 27. If you were a fan of this series, you have probably wondered what has happened to all the cast. Here is what the cast of 'Northern Exposure' is up to today.
Rob Morrow
Rob Morrow played the lead role of Dr. Joel Fleischman. Since this series ended he has had many main roles in television series and has also appeared in films. His most recent role was playing Judge Adam DeGuillio in nine episodes of 'Billions' between 2016 and 2018. Other series in which he has had main roles since the end of 'Northern Exposure' include 'Numb3rs', 'Street Time', and 'The Whole Truth'. The last film in which he appeared was the 2015 film 'Night of the Wild', in which he played Dave.
Barry Corbin
Maurice Minniefield was the character portrayed by Barry Corbin. He was a multi-millionaire businessman in the series. Corbin's last television series was 'The Ranch' in 2016 in which he played Dale the Veterinarian. Since 2015, he has predominantly worked in films. Some of these include 'Last Man Club', 'At the Edge of Time', 'Mountain Top', 'The Valley', 'All Saints', 'New Life', 'An American in Texas', 'Windsor', and 'Farmer of the Year'.
Janine Turner
In 'Northern Exposure', Janine Turner played the role of Maggie O'Connell, who is a Grosse Pointe debutante. Turner has appeared in many films and her most recent was 'Occupy Texas' in which she played Mrs. Thomas in 2016. In terms of her television career, she has predominantly worked in television movies. However, she has also had some roles in television series. These have included playing Dr. Dana Stowe in 50 episodes of 'Strong Medicine' between 2000 and 2002, and Katie McCoy in 'Friday Night Lights' from 2008 to 2009.
John Cullum
John Cullum played the role of Holling Vincoeur, the owner of the local bar and restaurant. He has continued to have a successful career in film, television, and theater. In films, his most recent role was in the 2016 film 'Christine'. He has also appeared in 'Kill Your Darlings', Love Is Strange', and 'Adult World'. His most recent theater role was in the 2016 stage production 'Waitress'. The five most recent television series or films in which he has appeared include 'Madam Secretary', 'Thanksgiving', 'Unbreakable Kimmy Schmidt', 'Nurse Jackie', and '30 Rock'. He has been married to Emily Frankel since 1959 and the couple has one son, JD Cullum.
Cynthia Geary
The character Shelley Tambo, the former Miss Northwest Passage and an expatriate Canadian, is played by Cynthia Geary. Although she is still listed as working as an actress, she has not had a role in television or film since 2012. Her last film was 'Switchmas' and her most recent television movie was 'Bigfoot'. She is married to commercial real estate broker Robert Coron and the couple has two children together.
John Corbett
John Corbett portrayed Chris Stevens, who is a disc-jockey and ex-convict. Since the end of 'Northern Exposure', Corbett has established a successful career in both film and television. Since 2015, he has appeared in five films, including 'The Boy Next Door', 'My Big Fat Greek Wedding 2′, 'My Dead Boyfriend', 'All Saints', and 'God's Not Dead: A Light in Darkness'. He also has two films that are set for release in 2018; 'To All the Boys I've Loved Before' and 'The Silence'. Over the same period of time in television, he has appeared in 20 episodes of 'Sex&Drugs&Rock&Roll', four episodes of 'Still the King', four episodes of 'Mata Hari', and a single episode of 'Portlandia'. In addition to his on-screen career, Corbett also has a successful career as a musician. His second album 'Leaving Nothing Behind' was released in 2013. He has been in a relationship with Bo Derek since 2002.
Tell us what's wrong with this post? How could we improve it? :)
Let us improve this post!