Jessica M. Thompson's horror thriller, The Invitation (2022), was released on August 26, 2022. The gothic horror film is director Thompson's second feature film. Although mostly panned by critics, The Invitation was a box office success, easily grossing $38 million on a $10 million budget. With a storyline written by Blair Butler, The Invitation is inspired by Bram Stoker's 1897 novel Dracula.
Originally titled The Bride, The Invitation follows a young woman's search for her long-lost family members after her mother's death. While families hold secrets, she soon discovers and is dragged into her family's gothic secrets. A must-watch for horror audiences, these are the main cast and characters in Jessica M. Thompson's The Invitation.
Nathalie Emmanuel as Evie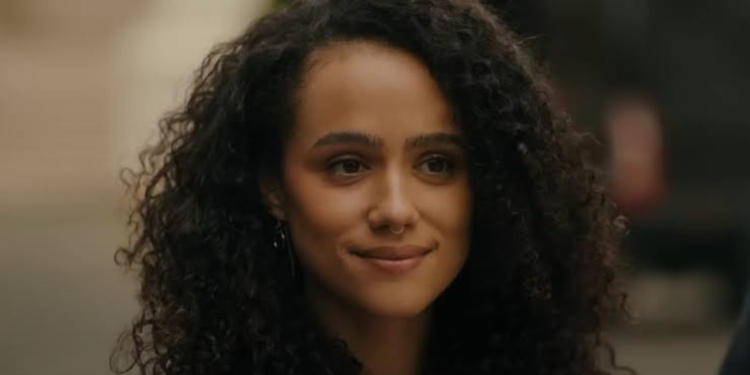 With her surging credits in film and television, British actress Nathalie Emmanuel needs no introduction. She's cast in the lead role as Evie, the young woman looking to reconnect with her long-lost family. Emmanuel was one of the first actors to be cast, with the British actress joining in May 2021. Emmanuel's breakthrough role came in television, playing Missandei on HBO's Game of Thrones (2013–2019).
Before The Invitation, she was cast in Maze Runner film series in 2015 with Maze Runner: The Scorch Trials and its sequel. Emmanuel also became a notable supporting cast joining the Fast & Furious film series in 2015 with Furious 7, reprising her role ever since. She also played Gwendoline Starr in Army of Thieves (2021). Nathalie Emmanuel also plays Jordan King in Die Hart.
Thomas Doherty as Walter De Ville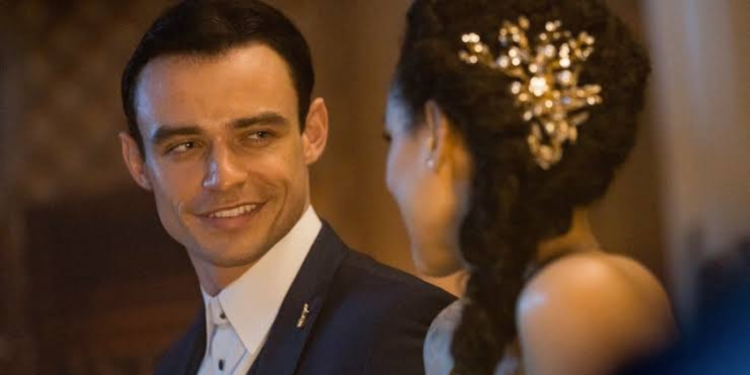 Thomas Doherty plays Walter De Ville, based on Bram Stoker's Count Dracula. In The Invitation, Doherty's character is introduced as the Lord of the Manor when Evie visits England. He's later revealed to be Dracula, Son of the Dragon. Evie's presence, unbeknownst to her, was to be offered as a wife to Walter De Ville. Scottish actor Thomas Doherty is known in film for his roles in the Descendants film series. In television, Doherty landed his first main role in The Lodge (2016–2017). He also starred in Legacies (2019–2020) and Gossip Girl (2021–2023).
Hugh Skinner as Oliver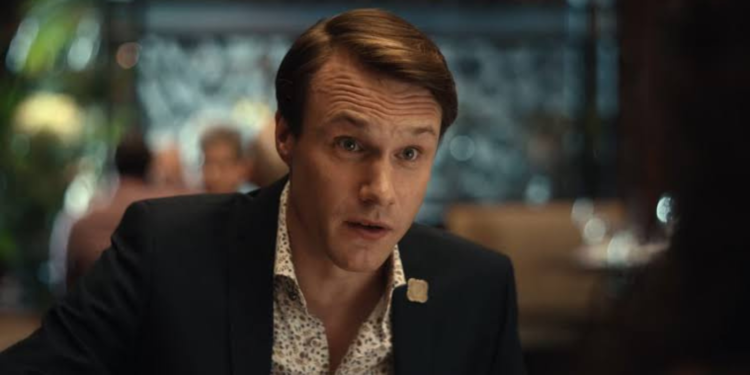 Oliver meets up with Evie after getting a letter confirming they're cousins. He willingly invites Evie to a family wedding in England. Although he escapes death in England, the movie ends with Evie and her best friend, Grace, seeking him for revenge. Hugh Skinner, who plays Oliver, is a British actor known for playing Will Humphries in the British mockumentary sitcom W1A from 2014 to 2017.
His other notable television credits include The Windsors (2016–2020), Fleabag (2016–2019), Harlots (2017–2018), and Little Birds (2020). Skinner was cast as Prince Radovid in The Witcher (2023). On the big screen, Skinner's notable credits include Les Misérables (2012), Star Wars: The Last Jedi (2017), and Mamma Mia! Here We Go Again (2018).
Sean Pertwee as Renfield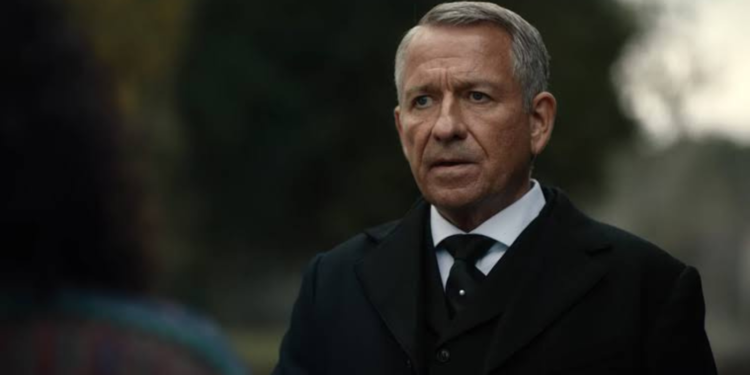 The character needs little to no introduction thanks to the Nicolas Cage and Nicholas Hoult-led Renfield (2023). Sean Pertwee is cast to play Renfield in The Invitation, who's the butler at Walter De Ville's manor. Over the years, Pertwee has raked in credits in television and film. He played Brutus in Cleopatra (1999), Father in Equilibrium (2002), Barry Rankin in Goal! (2005) and its sequel, and The Reckoning (2020). Pertwee's main cast roles in television include Bodyguards (1997), Honest (2008), and Gotham (2014–2019).
Carol Ann Crawford as Mrs. Swift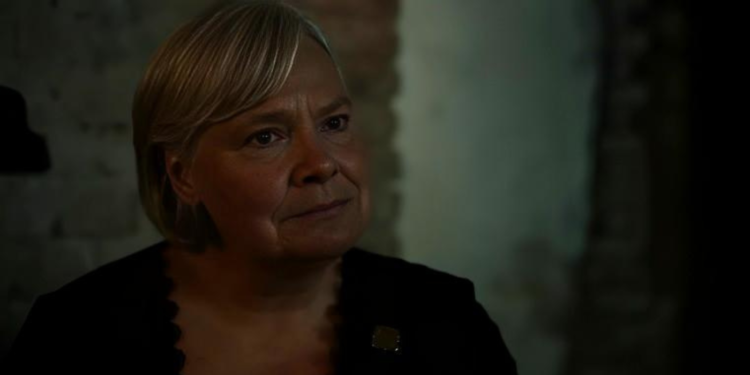 Carol Ann Crawford played Mrs. Swift, the maid at Walter De Ville's manor. She befriends Evie and tries to help her escape. However, she's stopped and killed by Renfield. Ann Crawford's acting career began in the 80s. Some of her notable on-screen appearances have been in Take the High Road (1981–1982), The Blue Boy (1994), and Princess Mirror-Belle (2021–2022).
Stephanie Corneliussen as Viktoria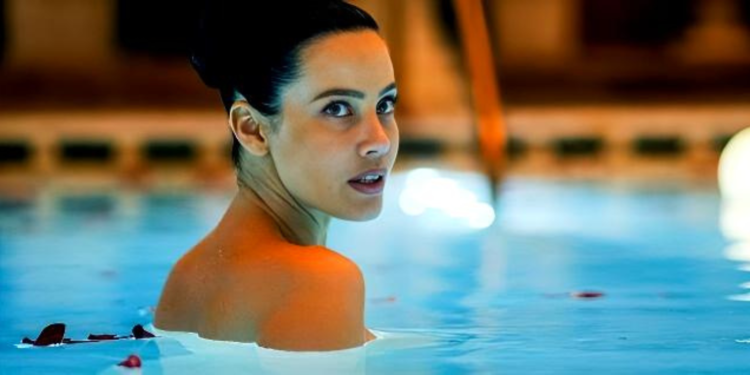 Danish actress Stephanie Corneliussen was cast Viktoria, one of the maids of honor Evie meets in England in The Invitation. Viktoria is immediately condescending towards Evie. When Evie sets the manor on fire, an angry Viktoria ambushes her to kill her. The Invitation is Corneliussen's third feature film credit, with the actress making her debut as a Desert Witch in Hansel & Gretel: Witch Hunters (2013). Her most prominent on-screen role was playing Joanna Wellick in Mr. Robot (2015–2017). She has had recurring roles in Legends of Tomorrow (2016), Deception (2018), and Legion (2019).
Alana Boden as Lucy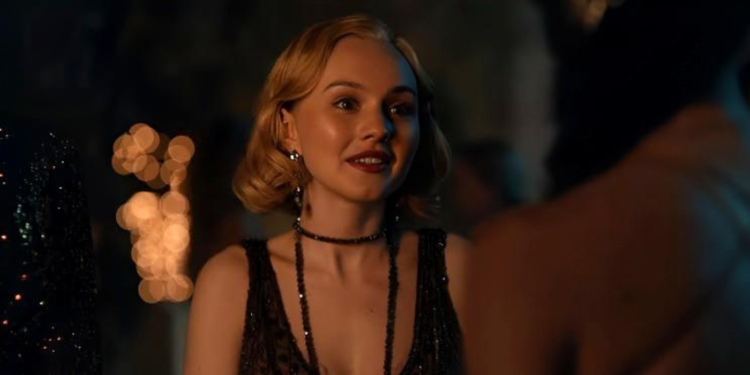 Another of Bram Stoker's characters represented in The Invitation is Lucy. English actress Alana Boden was cast to play the character in The Invitation. Lucy switches allegiance in the film and comes to Evie's rescue when Viktoria ambushes her. She fights off Viktoria and uses a spear to impale herself and Viktoria, killing off the characters. Boden was cast as part of the main cast in Ride (2016) and played Alicia Foxworth in Flowers in the Attic: The Origin (2022) miniseries. Besides The Invitation, Boden's most notable performance was playing the young Elizabeth Smart in the TV movie I Am Elizabeth Smart (2017).