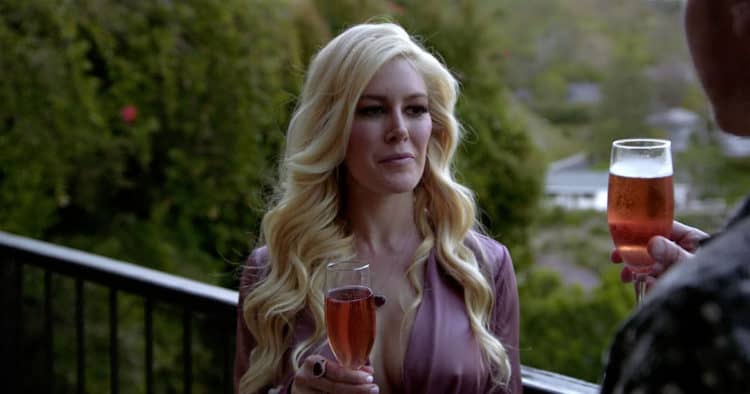 We all love reality shows probably because we get to see what we are like through the lives of others who undergo the same experiences as we do. If you enjoyed "The Hills," then "The Hills: New Beginnings" is more of a continuation of the lives of the cast members. Here is what you might not know about the series.
1. It is a spin-off of another spin-off
This habit of series having spin-offs has caught on and sometimes it goes too far with the spin-offs not as interesting as the original shows. The "Hills: New beginnings" might just as well be a new season for "The Hills" given that almost everyone is coming back. Perhaps the only thing that made the producers term it as a spin-off is that this time we will be seeing even the children of the cast members. "The Hills: New Beginnings" is from a long line of shows; first, there was "The O.C," which gave rise to "Laguna Beach: The Real Orange County." From "Laguna Beach" came "The Hills" and now "new beginnings" has been added to the title to make us aware that we should expect some changes.
2. It will cast some members of the series from which it is a spin-off
"The Hills: New beginnings" may be an entirely new series but it is not shedding off its cast members in favor of new faces. Instead, it has decided to cast almost everyone who was in "The Hills" with the most notable exclusions being Kristin and Lauren Conrad. Kristin Cavallari is busy making her show "Very Cavallari" hence her unavailability. Lauren Conrad, on the other hand, had been on "Laguna Beach" and "The Hills" so maybe it is time she took a break from this new spin-off.
3. It casts some famous people
Some of us go through our entire lives being recognized by only our family members, neighbors, colleagues at work, and former schoolmates. However, others will not go out of their homes without cameras trying to get a shot of them to make headlines for the day. "The Hills: New Beginnings" is allowing us to experience what life is like for such people through the lives of Mischa Barton and Brandon Lee. Maybe the fact that Mischa starred in "The O.C" from which "Laguna Beach" was created is the reason for her joining the cast, but as for Brandon, whether it is because he is the son of celebrities or his life is worth being filmed, they are welcome additions to this new series.
4. It premiered on June 24, 2019
If you were wondering when you will get to see the drama unfold, you might have already missed the first episode which aired on June 24, 2019, on MTV. However, you have a few more episodes to catch up on, and maybe there will be a second season if the ratings are good enough to warrant one.
5. A teaser trailer was released last year
On August 20, 2018, during the 2018 MTV Music Awards, the announcement about the revival of "The Hills" was made by MTV. It was further announced that it would premiere in 2019. To give a sneak peek of what to expect, some of the original cast members had a small reunion on the carpet, and a teaser trailer was released. Since then, MTV released other trailers to keep us looped in on what the new series will be all about although now we do not have to wait anymore.
6. A remix of "Unwritten" is its theme song
Apart from bringing back almost everyone that was cast in "The Hills," the spin-off is not departing so much from the theme song used. In "The Hills," Natasha Bedingfield lends her voice to the making of "Unwritten" but as "The Hills: New Beginnings" also has some updates, she also decided to update the version of the song with a remix. She, therefore, collaborated with Linda Perry, her producer, and songwriter to record the remixed version and MTV was kind enough to share the process through a behind-the-scenes video.
7. Mischa Barton had a hard time being on camera
The thing about reality shows is you should expect cameras being shoved in every direction you go and especially when there is drama in your life; that is when the camera crew will be all up in your business to make for a good show. Mischa Barton may have been an actress since back in the days of "The O.C," but she has a hard time being on camera when it is about her real life. She remained shut down and had some of the cast members wondering why she had been cast at all, but with time, she opened up, and everyone now thinks she is an ideal fit for the series.
8. It is unscripted
We always expect reality shows to be real but "The Hills" disappointed fans with its fakeness. From having us think that Heidi was tricking her husband into having another baby to having Jenner's relationship seem romantic, yet it was all lies. The fact that the cast did not use their houses made fans outrageous, and all we had to ask is should we expect authenticity in "The Hills: New Beginnings" or will we be fed fake drama? Fortunately, even the producers have promised to be more real on this series, but that will be for us to decide.
9. Lauren Weber is its showrunner
Lauren Weber recently moved to Netflix to be an executive producer, but before that, she worked at Evolution Media and was the showrunner of "The Hills: New Beginnings." From her LinkedIn page it looks like Lauren keeps shifting her experience to another production company after a few months and the longest she has ever worked in a firm is 13 months, at Purveyors of Pop and Discovery Communications.
10. Every cast member will tell the story from their perspective
In "The Hills," had two cast members tell the story on behalf of the rest. At first, Lauren Conrad narrated the show, but after she left, Kristin Cavallari became the new voice. Now that we know both women are busy elsewhere and will not be part of the cast in "The Hills: New Beginnings," we had to wait until the show premiered to know how the narration will be happening. The premiere episode had different cast members narrate the show, and it is safe to assume that we will not be restricted to hearing only one voice give the narrative from a personal perspective.Natasha Bedingfield
Tell us what's wrong with this post? How could we improve it? :)
Let us improve this post!