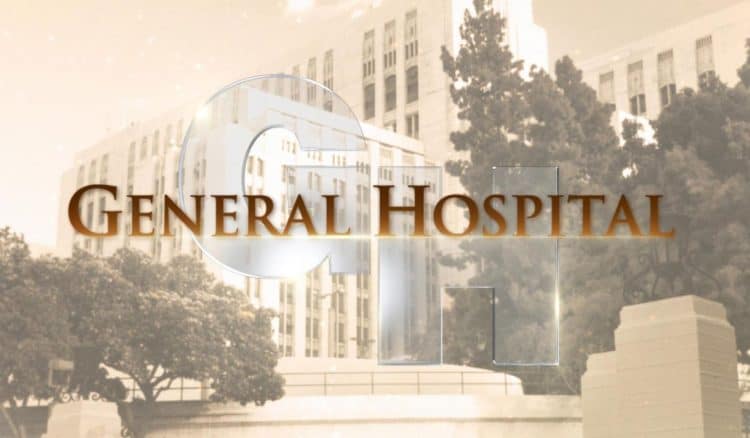 General Hospital fans didn't have a lot to celebrate in 2020. Honestly, it's been a rough year for everyone in Port Charles. So many things have gone so absolutely wrong and horribly off course for our favorite characters that it's almost impossible to find something to be happy about. Even the happy moments in Port Charles have been overwhelmingly overshadowed by the sad moments, and it's hard to feel the happiness in these moments for longer than a few moments. However, we did go back and think long and hard about this year. We know that under the dark cloud of 'what is this?' are at least a few moments of happiness, and we weren't wrong. Here are our favorite of the happiest moments of the year.
Michael Reuniting With His Baby
He thought his darling son was killed last year in the accident he caused while driving a pregnant and crazy Nelle around. He didn't know she gave birth in the woods and then gave her baby to Lucas and Brad to raise when theirs died. He didn't know his godson was his own son for such a long time, but he learned the truth early in 2020. The moment he realized this truly was such a beautiful moment. He was a shell of a man until that point, and we were so happy for him at that time. He was overjoyed, and so were we. You don't find many happier moments in a man's life than the first time he meets his baby.
Maxie's Pregnancy
While we are all horrified that she's with Peter – he's a liar and a guy who does nothing but hide things from the woman he claims to be in love with – we are all happy that she is having a baby. She has been through so much. She lost her husband. She lost everything in her life, almost, and she's had such a rough go of things over the years. However, to find out that she was going to be a mom and that her life was going to turn around is something that we just couldn't handle. It was a happy moment for us, and we were just thrilled when she found out.
Dante's Return
Okay, so, this didn't work out as well as we'd hoped. We thought his return might mean that he and his son and his wife would reunite and be happy again, but it seems that they have not done so. Things didn't work out as well as we'd hoped, and that's all right. But, he did come back. We missed Dante and all he brought to the show, so seeing him together with his family even from afar was good enough for us. He was there, and we love that he was there. He was sorely missed when he was gone, and we are just happy to know that he is back and that he is at least where we don't miss him.
Jason and Sam's Happiness
This has been a slow burn kind of situation going on for a long time now. However, they spent so much of their time fighting their feelings, ignoring what they knew was best for them, and putting everyone else first. It's how they roll, though, so we get it. However, we also know that there is so much more to this. They are so happy with one another, and seeing them focus on their own relationship and admitting that they are in love and that they want to be together is the happiest moment of the year for us. They are meant to be, and it's been something that we've enjoyed watching this year.
The One Big Rumor
All right, we have to say that this did not happen. It's not a moment that has come to life, but the rumors are running rampant that it is, and it's been a very happy rumor for us. We only hope that it might come true, but we have a suspicion that it might. You see, there are some big rumors that someone who has been gone a long time is going to come bac. The rumor is that Morgan Corinthos is going to return from the dead, and there is nothing we'd like to se more than this. He was killed in an explosion, and this would be something so good for his family. They've had nothing but bad luck and horrible moments since that day, and this might be what they need.