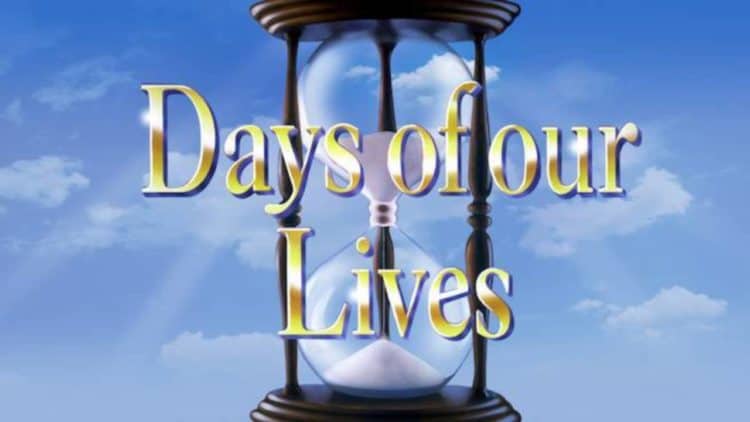 If we are being completely honest, there's not an abundance of happy moments in Salem. Distraught, sad, horrible, dramatic, terrible, no good, shocking moments, yes. But, happy moments? There are so few of those, and we know it's because the happy moments are always overshadowed by the sad ones. Even when a happy moment occurs, we find ourselves thinking that it won't last long enough to even bother being happy about it. However, 2020 with its dark and depressing moments has had a few moments that did bring us a little happiness. Some of them have been downright beautiful moments. We cannot wait to share the five we think are the happiest with you.
When Kayla Saved Steve
The moment we saw his face in Salem for the first time in so long was such a happy moment, but it didn't last long when we realized he was clearly being controlled and he was not himself. He was Stefano, and we aren't fans. But, we were more than happy when Kayla was able to realize what was going on with him, and even happier when she was able to successfully handle the surgery that would save his life. When he woke up as himself again, we were beyond happy about the entire situation.
When Ben Got the Girl
Let's be very honest here. Nothing made us happier this year than seeing Ben get to marry Ciara. These two have been so madly in love since day one, and it was finally time for something to work out in their favor. We were even happy to ignore all the things that went wrong leading up to the big day. Simply seeing them get married was nothing short of beautiful for us, even if that moment of happiness was taken shortly after when she was killed at her own wedding. Allegedly. She'll be back. But, that moment of seeing this young man's life finally work out was so good.
Kristin and Baby Rachel's Reunited Moment
We have to preface this one with the reminder that we were nothing short of heartbroken when Sarah and Eric realized this was not their baby. That was a crushing blow, but seeing Kristin with her own baby for the first time was lovely. She's not a great person. She does some pretty awful – and by pretty awful we mean horrible and reprehensible – things in her life, and she's not our favorite, but she was longing to be a mother to her lost daughter. The loss of her daughter changed her, and finding out she was being given a second chance was too much for her. This moment was everything in this woman's life, and it was something we will never forget. We thought it might change her, and we were a little wrong about that, but we were happy.
Kayla Ditching Her Own Wedding
Okay, so this is not a happy moment for some people. Justin, specifically, did not have a happy moment when this happened. He was set to marry Kayla. They were both in a place that allowed them to find one another when his wife was killed and when her husband was gone for good, and they were happy. Even when Steve came back to town, they were happy. She chose Justin. But, we knew that it wouldn't last. We didn't want to see Justin hurt, but there is no one for Kayla quite like Steve, and we didn't think that they would ever be together again. We didn't want her to hurt Justin, but we were all begging and praying for the moment she'd choose Steven. She kept us on our toes, too. She made us wait. She left her groom at the altar, and that's when she went back to this man. We were so overjoyed, and it completely overshadowed our sadness for Justin. Sorry, not sorry.
Xander's Life-Saving Moment
No one was as horrified as Days of Our Lives fans when we realized that Maggie simply could not live with the truth of what she did any longer. She caused an accident that killed the baby Sarah was pregnant with, and she couldn't handle it. She confessed, she went to prison, and she decided to kill herself. But, Xander found her just in time, and he was able to share the truth, save her life, and get her back to her family to live happily ever after. Well, as happily ever after as she can with that family. But, realizing we'd not lose her was a lovely moment.
Tell us what's wrong with this post? How could we improve it? :)
Let us improve this post!