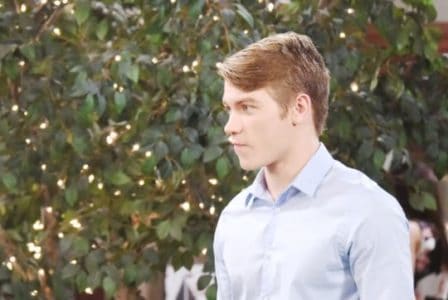 Days of Our Lives fans know Steve has found out that Angelica is back and ready to do some serious damage when it comes to his sister, but he has to stop her. She's back and she's unhappy with all that's going on, but no one can seem to figure out what is happening with her and why she's here. She's got a score to settle with Adrienne, but why after so long does she feel she must go this route?
In what might be even bigger drama, it turns out that Jade has a big issue on her hands. Claire is furious, and she's going to confront her and make her tell Theo she's the one who caused this entire mess to go down. He didn't believe her when she told him she had nothing to do with it. She got him in a lot of trouble, and she did something awful.
She knew about it, and that doesn't make it any better. But it wasn't her idea and she needs Jade to tell him so she can see if there is a chance they can salvage what they have together. We don't think there is any chance they can get back what they had after this, but they're still young and it might happen. We don't know, but we know what she did was wrong, and Jade probably won't respond well to being told what to do and when to do it. This might not end well for Claire.