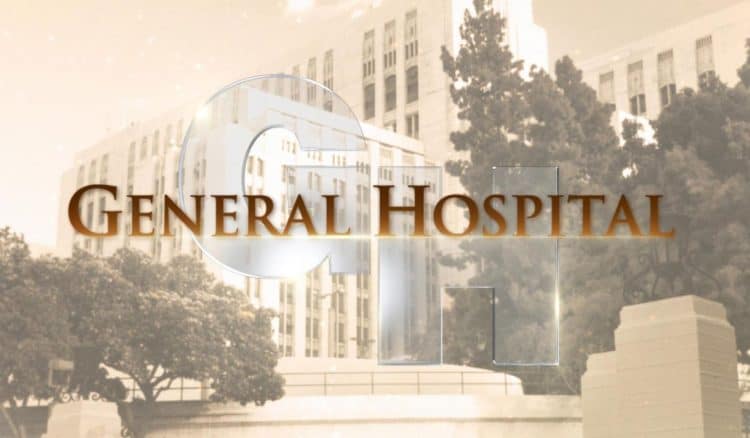 Whether you've been a General Hospital fan your entire life, or you're new to the game as of the past few years, you are no stranger to betrayal. In the world of General Hospital, betrayal is an everyday occurrence. Someone is always looking out for themselves, which means that they are not looking out for anyone else. Money, fame, fortune, power, revenge, love, lust; they're all a catalyst for instant betrayal between even the closest of friends on this hit daytime soap. The secret, however, is to pay attention to what kind of betrayal might be the worst. It might always seem like the boldest and most obvious forms of betrayal are the biggest. Sometimes, it's the smallest betrayals that turn into the most intense hurts. So, what does that mean for 2020? Well, we'll tell you what we feel are – so far – the biggest betrayals of the year.
Alex Being Peter's Mother
Of everything that has happened in 2020, this betrayal was one of the worst. When Anna began to suspect this might be true, and that she'd been duped by the memory switch betrayal, it was crushing. When she realized that it was true and that she would not be Peter's mother, she knew that things would change forever. The betrayal of learning that they are not mother and son is something neither of them will ever get over after spending all this time bonding and realizing just how much they needed one another. To find out the truth is devastating.
Anna Not Being a Grandmother to Peter and Maxie's Baby
This is not so much a betrayal as a rule, but it is a side effect of a betrayal. When Anna learned she might not be Peter's mother because her evil twin is the mother of her son, she was horrified. The entire betrayal – especially Alex trying to come home and steal Anna's life – has been intensified based solely on the fact that Maxie and Peter are having a sweet baby. Anna was so excited, and so happy, to find out she would be a grandmother. The ultimate betrayal in her mind is learning that all this time she thought that was true, it was not. To have a grandbaby taken before you ever get to be a grandmother is crushing.
Franco Keeping His Brain Tumor a Secret
We know that Liz knows about the tumor now, but the betrayal doesn't lie so much in the fact that he waited to tell her and tried to hide it from her. Obviously, trying to hide it from her is not a good thing. The betrayal comes in the form of his own mind doing what it's done to him. Making him behave like the man he was when he first came to Port Charles. Anyone who has been a fan for a long time knows that the first Franco was not a kind Franco. He was harsh and evil. Asking Jason to kill him because of his tumor would have been another huge betrayal to his family, too.
Sasha and Chase's Affair Lies
Before the pandemic hit and we were all forced to watch reruns for so long, it was a situation that was ongoing. Sasha and Michael love one another so much. He and Willow are such good friends, but Willow and Chase are closer. When Sasha and Chase told everyone they were having an affair, it was a crushing blow. Of course, they were not having an affair. They were lying to their loved ones so that they could manipulate a situation. They wanted to see Willow and Michael married so that they could be sure Michael would win custody of his son. They're betrayal was done with pure intentions and a good heart, but it was not something that was right.
Julian's Betrayal
Of everyone, honestly. He knew all this time that Wiley was Michael and Nelle's baby and not his own son and son-in-law's baby. Then he married Nelle. Then he went along with her plots and her plans, and that in and of itself was too much. Of course, we don't think his betrayal of Nelle was that bad, but it was shocking. When he decided not to help her kidnap the baby while everyone was at the Nurse's Ball, it was a moment. Of course, he is not a man who did this for any reason other than the simple fact that he wanted to keep himself alive and for no other reason, but still.