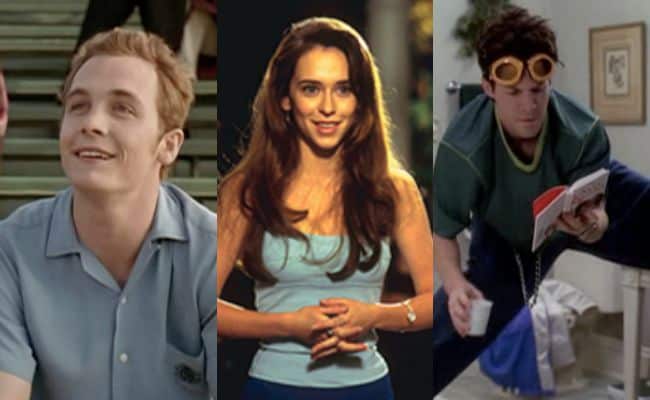 Some time ago Jennifer Love Hewitt was a big star and was a very well-known name in movies and eventually in TV. But somewhere along the line she kind of slipped and her career just about went kaput. She's still around and she's still just as lovely as ever but the magic that she had when it came to the big screen faded pretty quickly and TV is really all she has at this time. If anyone needs a resurgence in their career, and many do at this point and time, she's one that could use a very big boost when it comes to finally getting back to the big screen in a very big way. The kind of statement she would need to make in a movie would be one that would last for years to come and it would have to be something that people would remember fondly if she's to gain any semblance of the popularity she once had.
With that being said, here are a few of her best movies.
5. The Client List
The story here is pretty simple, Hewitt is a woman that has to take on a job as a specialized masseuse in order to pay the bills and keep her family stabilized. The only problem is that the place she works at doesn't specialize in regular massages and as a result she's eventually arrested for prostitution. By agreeing to work with the DA to take down the place she gets a reduced sentence and gets released from jail early, but after that the wives of the men she with turn to her for sex advice. The film ends kind of abruptly as she takes back her life and goes back to college to gain the skills she needs for another job.
4. Heartbreakers
It's a long and twisting game when conning people is involved and Max and Page have done a great job up until they meet someone that kicks off before Max has a chance to marry him. Page on the other hand is interested in going it alone and while her mother is trying her best to make sure that this doesn't happen they're both found out by the latest mark that they tried to cross. In the end however the jilted ex-husband agrees to get back with Max despite what the two of them put him through and Page gets to go back to the man she was falling for when the whole mess started. It's a complicated jumble that was barely on the radar before it was released and forgotten, but it's pretty funny.
3. I Know What You Did Last Summer
Had there not been a sequel and then another sequel to this movie it might have stood on its own just fine. It wasn't the most grand horror flick in the world but it was something that people could get behind anyway since it was terrifying in some aspects. But this is one of those moments when the sequel actually flops so hard that it drags the original movie with it somehow, creating a legacy that is known better for the mocking and less than complimentary comments that were made about it. The original movie was fine to be honest, it lived up to the hype it was given, but the sequel kind of destroyed it.
2. House Arrest
The geeky kid in school usually winds up getting the attention of the hottest girl there and this movie is no different. If you watched this when you were a kid you probably got a real kick out of it and thought that it was something special. It might have even seemed like a good idea for some kids and their parents, but obviously it would have much bigger ramifications. Plus, there's no way a lot of parents would fall for this kind of thing. But for what it was and what it was meant for this movie was cute and endearing and another chance for Jennifer to really get the attention she needed to continue her career.
1. Can't Hardly Wait
When we're in high school there's a definite hierarchy no matter where you go. It's as natural as anything else in the scope of humanity that the more popular you are, the better quality of life you seem to have, at least until high school is over. Amanda was known for one thing, being Mike Dexter's girlfriend. But when he dumped her on the pretense that he would be going out with college girls soon he made a huge mistake in assuming that anyone worshiped him and came to realize too late that she was the one giving him all the status, not the other way around. Funny how that works.
It'd be great to see her back on the big screen if she found a role that was made for her.
Tell us what's wrong with this post? How could we improve it? :)
Let us improve this post!