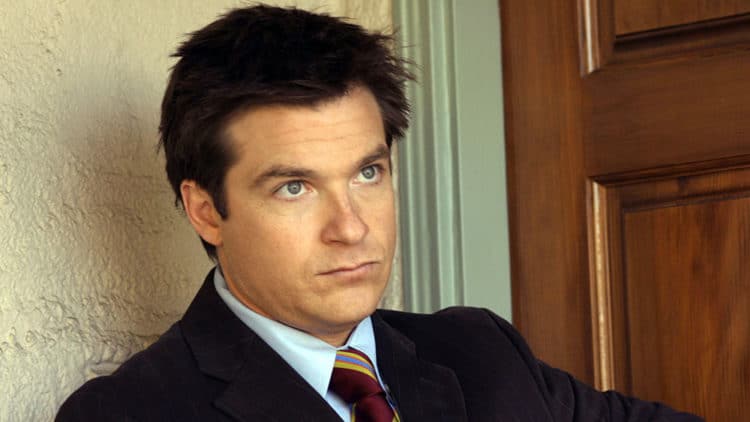 Want to hear a theory on why Jason Bateman is so effective as a drama and comedy actor? The guy can deadpan like few others can and still come off as hilarious. Given that he's been one of the biggest stars of the Netflix show Ozark it's easy to see how he can be completely serious and yet leave people on pins and needles thinking that he's going to bust up any moment with a joke, but his level of sarcasm is perfect for drama or comedy and has been able to leave people in stitches more than once during his career. You won't find films like Teen Wolf Too on this list largely because a lot of people might not remember them, but the fact is that once he started getting big again it didn't matter since he's forged a path of comedic mayhem in the past decade or two that's been nothing shy of impressive.
Here are a few of his best movies lately.
5. Bad Words
It would in fact be deplorable to see an adult flaunt the rules of a spelling bee just to be disruptive, but he does have a reason in this film since it's all about getting back at the man that founded the event for personal reasons. The amount of verbal abuse he withstands is not surprising since many upon many people want to see their child excel above other children and not have to worry about the awkwardness of competing against a grown man. But in all seriousness he does follow the rules, if in a somewhat skewed way. The best part is that the administrator of the spelling bee even tries to trip him up and still fails. Despite not having an eighth-grade education he's simply too smart for those that are trying to stand in his way.
4. This Is Where I Leave You
Judd doesn't do complicated well. In fact he doesn't do complicated at all. When he walks in on his wife and his boss having sex life gets extremely complicated, but when his father passes away and he has to spend the next week at his old home it only gets to be more and more complicated. His wife turns out to be pregnant, his siblings are trying to decide how the family business will be split up, and somewhere in the middle Judd is just trying to figure out what course his life is going to take from here on out. Eventually he has to face up to the facts that life is complicated no matter how one looks at it, and all we can do is roll with it.
3. The Change-Up
It's very easy to look at the life of another person and think that they've got it all figured out and that they have no worries. But when two friends somehow switch bodies they discover that neither of them really has their stuff as fully together as the other believed. Now it's a matter of living in the shoes of the other guy and finding out just what it takes to get by until they can find a way to switch back. The idea of existing in someone else's shoes is usually only appealing when you consider their accomplishments and ignore their hangups. Once you get the whole package however a lot of people tend to think that their lives aren't so bad.
2. Horrible Bosses
A lot of us have been there, working under bosses that we can't stand for one reason or another. Some bosses are great since they really care about the people that work for them, but the most horrible bosses are those that use their position of authority to lord it over their subordinates in some way. When three friends decide that the world would be better off without their horrid and self-serving bosses they decide that they'll whack each others bosses so it won't look as premeditated, though taking the advice of someone they met in a bar doesn't seem like the best idea. But then again, neither does killing your boss.
1. Identity Thief
On one hand it's not funny to think about identity thieves since it happens way too often and is devastating to those that experience such a thing. But on the other hand this movie was just flat out hilarious since not only did Sandy get his life back eventually, but he had a hell of a tough time doing so. In the long and drawn out process he made a friend, but he also had to risk his life on more than one occasion and deal with one of the world's most unruly and unethical individuals to get back what he'd lost.
Jason Bateman is a master of subtlety and doesn't need to go out of control to get a laugh. All he needs to do is stare sometimes.