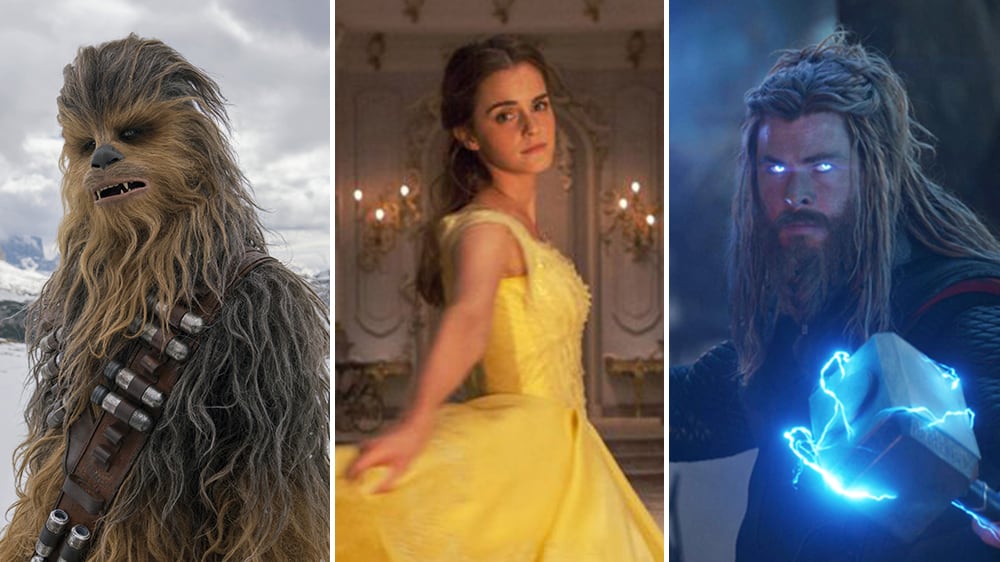 Peter Trifonas might describe a different 'Disney Effect' than I'm about to go into but quite honestly it might be that our two ideas might coincide or at least brush each other in passing. If not, oh well, but there is a very big effect that some people have noticed when it comes to Disney and others have possibly noticed but still dismissed as nonsense. Call it low-brow, call it being a fanboy, call it anything you want really, but the Disney Effect I'm speaking of is a gradual dampening of the properties that the House of Mouse has been acquiring over the years and the uncertain fate of those properties that it's gained from the Fox merger. I can almost hear some folks laughing at this point and getting their fingers limbered up to type out a scathing response on how fanboys and 'real fans' of Star Wars and Marvel comics are just upset because things are changing and they're not going according to what we wanted. Oh yeah, boo hoo and all that noise, but the real effect of this is that Disney is gradually but realistically tempering each property it's gained into something that seems like a cute and cuddly version of the stories that we came to know and love in the past.
There are plenty of examples if you want to look, and there's a great deal of hypocrisy laced into the arguments that might come as well. Take a look at the Disney movies that have come during and since the time of Snow White, and now look at the present to see where we are. Jenny Deprado of Prezi could back this up if you take a look at what she's written. Honestly, the Huntsman being ordered to kill Snow White and bring back her heart to the evil queen was rather brutal, as was the fact that Prince Philip full-on stabbed Maleficent with an enchanted sword. Then there are other moments such as when Clayton, the villain from Tarzan, was shown to have been hung, thankfully with only his shadow to indicate this. Disney has a long history of violence if you want to be honest, and yet as the years have gone by the old tales and stories that a lot of us were raised on have been looked at, edited, ripped up and redone over and over so as to spare our precious sensibilities, and the same has been done to the more recent stories that we've come to enjoy, namely those that stem from the Star Wars and Marvel universes. Does anyone realize how truly brutal and dark some of these stories are and how violent the Star Wars and Marvel universes can be? It's true that Disney has made them more entertaining and has done away with the gratuitous use of blood and gore that has been prevalent in other movies, but in doing so it's also dialed down the action quotient and left more implication than satisfaction at times. David Ng of the Los Angeles Times has more to say on this.
So you might say that watching heads fly in The Last Jedi and watching Thanos being decapitated would ruin this argument, right? Not really since it's over so quickly that the implication is still stronger than the violence itself. Honestly no one needs to see blood spurting as it would in a Quentin Tarantino movie, and that's not even the main point. What is the main point is that the stories themselves have been taken beyond recognition and given over to a narrative that creates heroes and villains that are overly emotional, caricatures of their former selves, and almost cute and cuddly when compared to the source material they're derived from. There are even a couple of examples. Thanos for instance, was a maniac in the comics and so vastly overpowered that he should have been able to handle Captain America without an issue. Thor would have given him a good run on his own, as would the Hulk, but Iron Man was no match for him, Vision didn't even come close, and even Wanda didn't stand a chance in the comics. In the original Infinity Gauntlet, Thanos stood supreme until he became too arrogant and lost focus for a precious few seconds.
Let's talk about Star Wars next, and how Kylo Ren is more an emotional wreck than Luke Skywalker or his father Anakin ever were. He throws temper tantrums when he doesn't get his way, he's powerful yes, but he's also incredibly naive as well as temperamental. Rey is simply powerful, can wield a lightsaber as though she's had years of training, and is able to take on a trained Force-user and nearly defeat him. Darth Vader would have murdered Kylo Ren simply for being so foolish, and Luke at least had to undergo training to earn his place as a Jedi. The standards of these legendary stories have been lowered to insane levels at this point, and it doesn't seem bound to stop as the movies keep rolling onward.