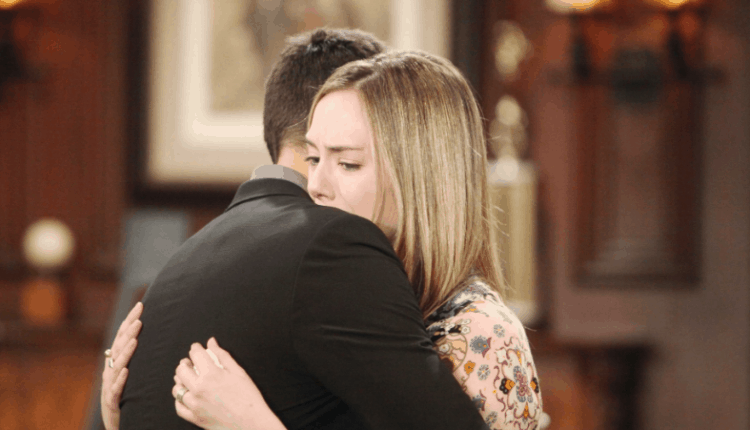 The Bold and the Beautiful fans know that things are not going well around here, but it's hard to watch the death of a young woman. Thomas is questioned about it, but he is adamant that he had nothing to do with the death of Emma. Her family and friends and coworkers gathered to celebrate her life and mourn her death, and there is so much speculation around here about what might happen, how it happened, and what we might expect in the future. She just happened to be a young woman who learned a horrible secret that caused her to die because of it, and she will never get the chance to tell her secret. But, Pam suspects something, and she might just come to the rescue if she is given the chance. She might just make a situation turn into a bigger one by confiding in Brooke.
Meanwhile, Ridge is still working with the notion that his son is good for his stepdaughter. His wife, however, is not amused by this. She feels that Hope cannot be with anyone other than Liam, even though her daughter is the one who wanted to end her marriage. She's clearly not mature enough to be married if she feels that she is better off without her husband for all of these reasons. She gave up the moment things got tough, and that is not real love. Brooke, on the other hand, is someone who needs to mind her own business. Ridge might tell her that, but he needs to do the same. They should just make it a pact to not talk about anything related to their kids and their romantic situations from this point on. It's not their business, and they should both know this by now; it's never gotten them anywhere.
What's Happening on the Bold and the Beautiful
Today we remember Emma Barber. 💙 The incredibly talented @NiaSioux will always be part of the #BoldandBeautiful family! pic.twitter.com/f1cpkPPCeA

— Bold & The Beautiful (@BandB_CBS) June 25, 2019
She was so good, and she will be missed as she takes on her new endeavors!
What's Next on the Bold and the Beautiful
Surrounded by suspicion, Thomas is totally off the rails. Make sure to tune into #BoldandBeautiful this week! pic.twitter.com/qQqgy6w0Hq

— Bold & The Beautiful (@BandB_CBS) June 23, 2019
Will Brooke and Ridge ever see the same page when it comes to their kids? We do not think that they will, but they can salvage their marriage. They are grown adults with kids who are also grown adults who also have kids of their own, and they are so immature that they forget that they need to stay out of things and not make this situation worse than it is. They forget that this is a thing, and they don't seem to want to focus on anything other than the fact that that they are a mess. We cannot understand what they are thinking and what they are doing, but we do get that they are a mess. They are going to fight about this the rest of their lives. They are disagreeing about things again, and it has to do with Hope.
Meanwhile, Thomas has an old friend in town who is going to help him out. He wants to make Hope his own, and that is a thing that doesn't work for Brooke. But, his friend, Vincent, is here to do what needs to be done to make this work for his friend Thomas. He feels that Thomas and Hope should be together, too, and we think this means that there are more issues in the future for those who are in the middle of this situation. We like it, and we think that it might work out for him if he has these people in his corner to make sure it doesn't fall apart.
Stay tuned for more The Bold and the Beautiful and be sure to check out TVOvermind daily for the latest The Bold and the Beautiful spoilers, news, and updates.