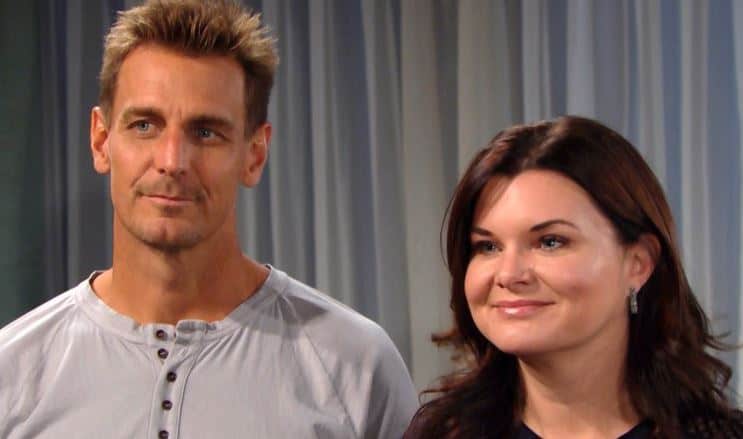 The Bold and the Beautiful fans are watching a lot of stuff go down, and it's not always the best. Hope and Liam are still struggling in a way that we cannot even imagine. And then there is Reese, who has this baby who needs a family, and she has to go to someone. He's working Taylor to work Steffy to see if he can get her to adopt the baby, and then there is more going on that we cannot even imagine. There is nothing that Zoe is aware of in her life that is a problem. She's worried about her father and his situation. He's not really giving her what she feels she needs, which is his time and attention. She is worried that he came here for her, but he's been very standoffish with her lately, and she's not sure what to do to make that right. But that's not all, either. There's a lot happening in her life that doesn't make much sense.
And what about everyone else? Thorne is not happy that this situation with Bill is his situation at all. He's been thinking a lot about his late wife, and he's having some thoughts. Will this play into his decision to leave? We know he's out soon, but will he go out with some sort of fiery death kind of bang, or will he go out with something more low-key, like a direct exit because he feels that his wife will never really get over her ex? And what will happen as Bill and Katie begin to spend more time together with their son? Will Brooke be upset by that? She's married to Ridge, but she's someone who wants and needs that kind of attention like nothing else.
What's Happening on the Bold and the Beautiful
We just wanted to let all of the #BoldandBeautiful fans know that Oscar, today's guest star, was adopted! Here he is with his new family. ♥️ They took a visit to the B&B set after adopting him from the @spcaLA! pic.twitter.com/NZZgKGM0Rc

— Bold & The Beautiful (@BandB_CBS) January 18, 2019
Oh, we just love this so much! What a sweet and wonderful way to bring awareness to adopting animals so in need of a home.
What's Next on the Bold and the Beautiful
Taking risks can be deadly. 💥 Don't miss a minute of #BoldandBeautiful this week! pic.twitter.com/W7dyUiFFAI

— Bold & The Beautiful (@BandB_CBS) January 20, 2019
Thorne is doing little more than taking a trip down memory lane. He was once married to Darla before she died, and she was the absolute love of his life. She was the woman whom he loved more than any other, and she was the woman who made him the happiest he's ever been. He continues to remember that bond with her, and he's projecting that feeling onto his wife and her current situation. He might start to feel as if she still has that connection with Bill, but he is forgetting that he lost a wife he was married to and love. She chose to leave her husband when he began seeing her sister behind her back. And that is not the same thing. But, whatever.
The other thing that will happen at the beginning of this week is a situation with Hope and Liam. They struggle. And it's not getting any better. They are not making any good moves, anything that will make them happy, and they are not getting their situation together at all. They are in the middle of a situation in which they have more to deal with in their mind than they do anything else — and it's not going well for them. They are not getting through to themselves about getting their lives in order, and it's not going well at all.
Stay tuned for more The Bold and the Beautiful and be sure to check out TVOvermind daily for the latest The Bold and the Beautiful spoilers, news, and updates.