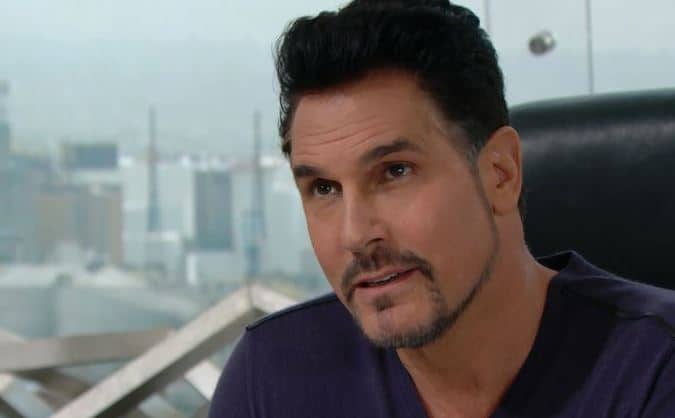 The Bold and the Beautiful fans want to know why anyone ever thinks there is any sort of chance that Liam, Hope, and Steffy can work together and get things handled in their own lives. There is nothing about them that comes across as reasonable in terms of their lives. They are never in a good place for longer than a few moments, and this is no exception. He is trying to mediate between them and their fierce arguments over what is going on with their mothers. And he is clearly getting nowhere with that one. We watched him try and keep the peace between these two women as they fought about so many things happening in their lives, mostly about Taylor and her role with Baby Kelly, and he didn't get anywhere with it. They are not happy with one another, and we just don't think that Hope really gets to have any say in this. She is not the baby's mother.
Meanwhile, Wyatt and Sally are just making us all swoon with their love for one another. During a very romantic yoga practice, they did nothing we thought they would do — but they did express their love for one another in a way that made us feel so good about all of it. There was so much that we loved about it, and we just want to see so much more of them. Less Brooke and her issues and more Wyatt and Sally and their fun times. They are the best couple on the show at the moment, and we cannot get enough. Did you love seeing them express their love of one another, or do you prefer to see them spend some quality time doing other things? We just adored all of it in every way, and we are not even remotely ashamed of that, either.
What's Happening on The Bold and the Beautiful
You can see him hosting @letsmakeadeal and playing Dr. Reese Buckingham on @BandB_CBS weekdays on @CBSDaytime, but today he made a guest appearance on TPIR! @WayneBrady you can come on down to #PriceIsRight anytime. ⭐️ pic.twitter.com/qWJemfj4pJ

— The Price Is Right (@PriceIsRight) December 17, 2018
Is there anyone who does not love Wayne Brady more than life itself? Because we've loved him for years and years because of his hilarious sense of humor, and we wish we could be his real life friend — we'd be awesome at it.
What's Next on the Bold and the Beautiful
Feel ALL the feels of the season this week on #BoldandBeautiful! ✨ pic.twitter.com/zKIg88JYUD

— Bold & The Beautiful (@BandB_CBS) December 16, 2018
The entire situation with Hope and Liam and Steffy is getting even uglier today. For one, he got nowhere with them during their argument. He tried to defend them the best he could, but they both shut him down and made him sit quietly with his own thoughts as they screamed at one another. And the worst part is that his own wife felt like he spent entirely too much time supporting Steffy and the baby's wishes over hers. She feels he should have spent more time being on her side, but she's not the mother of this baby. He will not be unsupportive of his baby's mother when she's raising their daughter and he has left her for another woman. She's not that person.
And Hope will ask her husband a very frank question. She will ask him if he would rather be with Steffy and Kelly than with her, because that's what it seems like to her. He will be taken aback, and that's all there is to it. But that's not all. We are going to see Bill make a very bold statement. He's become such a good man all of a sudden, and he's about to announce the reason behind his changed behavior, and we cannot even begin to express all that we think is about to happen in that one. We think that what he is saying will not shock anyone — and we have to assume it's all about Brooke and his feelings for her and their potential future.
Stay tuned for more The Bold and the Beautiful and be sure to check out TVOvermind daily for the latest The Bold and the Beautiful spoilers, news, and updates.