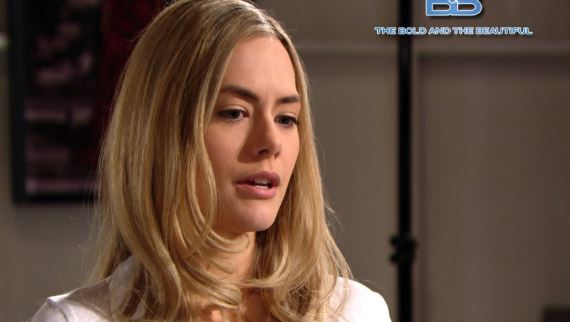 The Bold and the Beautiful is not a show that has as many guest appearances as others. The fact that this show is only a half hour long is one of those things that makes you forget that there are other people coming and going sometimes. One of the most insane things we tend to forget is that there are some famous faces who have come and gone on the show for a moment. The recent casting of the famous comedian Wayne Brady has us remembering some of the other famous faces we've seen on the show. Some of them have been pretty famous, but we bet you forgot that there were a few shows that featured famous faces such as these. Tell us, do you remember any of these people showing up and looking for trouble?
Phyllis Diller
Do you remember that one time that Taylor was presumed dead? Okay, so there were more times she was thought to be gone forever than we care to admit — soap drama, after all — but there was one time that she was thought dead and showed back up looking to keep it that way. She wasn't ready for anyone to know she was alive and well, and she had some work to do before they all found out she was well. So, she went to a person who would help her change her face a bit. She didn't want to be too dramatic with the way she changed her appearance, so she did not use anything like plastic surgery. Instead, she had the help of a beautician by the name of Gladys, who just happened to be Diller. She was such a hit on the show during her time that they cast her a few times over the years. She came and went as this character, though she was usually spending time with the Spectra family when she was in town.
Dionne Warwick
She was not really a guest star so much as she was a star who showed up and played the role of herself. She was there to spend some time with her long-time fake friend, Lauren Fenmore, who was then dating Eric Forrester. The singer did them a huge favor by spending a little time setting a very romantic stage for them while she serenaded them with a song. She did this as a favor to her friend Lauren, and she didn't show up for much too long. She had a few lines, she was introduced as someone who was a friend for a long time, and she was a singer. She did a stellar job, and it did go down as one of the most romantic moments we've seen on daytime television in a long time. We appreciated all that we got from that one, and it was a huge hit for the show. They love their musicians as guests, and this was one of the biggest they've ever had on the show.
Charlton Heston
He's one of the most famous, most iconic people in all of Hollywood, and he was a star on the Bold and the Beautiful at one point, too. He came into the show as himself. He was not looking to play anyone else, not that we think he could pull that off for a second in this LA-based show. He was a neighbor of Stephanie's, and she was a friend of his, too. He came into the show to do a favor to her, and he did. He had some of the best parts to play, too. His scenes were all with Stephanie, whom we all fondly remember as the matriarch of the Forrester family — we do miss her so much. He was a friend and neighbor of hers, and he came into the show to work with her as part of the Salute to Hollywood Fashion show that the Forrester family hosted. It was one of their more famous fashion shows as a result, too. He did a wonderful job, and fans couldn't help but watch him since he is such a big star. It worked for everyone, and it was a fun moment for us to see as fans of both.