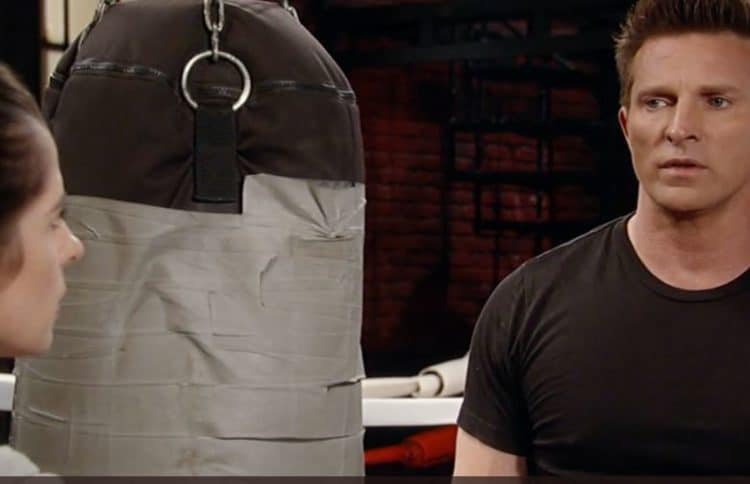 General Hospital fans have spent enough time in Port Charles to know that you can't even take one person and their nice words at face value. There are far too many villains, bad people, and things that make the world go round here to ignore. There are always people out to make a buck, to take people down, and to make sure they get what they want. There are always people here looking to change the face of the world, and they are not good people. We are counting down some of our favorite villains of all times, and we want to hear if your favorite Port Charles villain made the list or if he didn't quite get there at all.
Valentin Cassadine
What is it with this last name? If you are a Cassadine on this show, you are automatically a villain, and that's just how it goes. It doesn't seem that many people from this family escape that personality trait. He came back into the lives of people here with a lot on his mind, and he's been taking people down with his quiet evil for some time. He's not as vocal about it as the others. He has a smooth, slick nature about him that allows him to swoop in and charm people like a prince until his inner snake comes out and takes people down into their own misery. He's a personal favorite.
Dr. Liesl Obrect
Everyone calls her the assistant to Cesar Faison, but we think she might be more in control of what he did than people realize. Yes, he was very evil and no good, but she's right there with him. She's a woman who doesn't care, who has no remorse, and who goes out of her way to make sure people are not going to take advantage of her for any reason. She's got cunning and skill, and she's a killer. She's good at it, too.
Cesar Faison
He, himself, is also a second-hand man. Dr. Liesl might be his, but he was certainly the right-hand man for Helena Cassadine, but he's got his own very long list of issues to work through. He's a killer. He's a kidnapper. He's a man who would do anything and everything if it meant getting the beautiful Anna DeVane all to himself. He even managed to impregnate her when he held her captive, and he was good at what he did. He's horrible, but he's dead now. Well, we all think he's dead. There is always a chance he could come back. He did horrible things at the request of Helena, but he also did his fair share of very bad things to good people because he wanted to. What we love about him is how much he makes us hate him, and how good he was at what he did. We hope this is not the end of him even though we think he might be back.
Helena Cassadine
Elegant, beautiful, and intelligent, she's our favorite villain of all time. She's ruthless, and she's not afraid of anything or anyone. She's done anything he can to make sure she gets what she wants in life, and it's never failed her. From cursing people with her alleged powers to kidnapping, killing, brainwashing, and much more, she's evil. She's evil because she's not unhappy with her evilness. She's perfectly comfortable with it, and we miss her. We miss the allure of Cassadine Island, the danger that lurks beneath the surface there, and we miss all she's done to the people in her life. She's not someone who is a typical grandmother or mother, and one of our favorite moments was the time she made her granddaughter watch her take the life of her own daughter, her grandaughter's mother. It was ugly. It was cold. It was all Helena. She wins as our favorite villain because she doesn't hesitate. If she wants someone dead, she kills them. She's dead, but she's still working her powers and her curses on people she's no longer involved with. That is the mark of a woman with true super powers and evil. She's amazing.
Tell us what's wrong with this post? How could we improve it? :)
Let us improve this post!