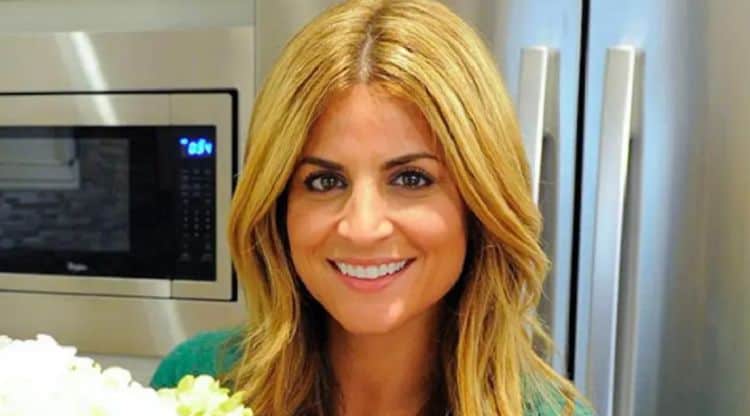 Everybody wants to make their home look and feel as good as possible. Home renovation projects are the perfect way to do just that. With that being said, though, pulling off one of these projects isn't always an easy thing to do. Many people find themselves needing help from an experienced professional and that's exactly where Allison Victoria and the rest of the Kitchen Crashers team comes into play. In this show, Allison and her team work hard to give people the kitchen of their dreams, but this show has a few interesting plot twists that set it apart from their competitors. Continue reading to learn about the benefits of being cast on Kitchen Crashers.
How Does Kitchen Crashers Work?
With so many home renovation shows on the air, it's always nice to watch something that switches things up a bit. Kitchen Crashers originally aired on the DIY Network several years ago, but is currently being rebroadcast on HGTV. In the show, Allison meets with homeowners at a local home improvement store and tries to convince them to let her and her crew come in and renovate their kitchen.
While some have speculated that these 'chance encounters' in the hardware store may be scripted, a Reddit user named zclevegner who appeared on the sister series, House Crashers, said "They actually do approach people in the store. We kind of cheated because my fiance knows the person in charge and they just told us where they would be on which day. Even when they interview you in the store, they still have to come to your house, then actually choose you later on if they think you are a good fit."
Although having a professional offer to do the job sounds like a dream come true, it's also difficult for home owners to give up control. After all, most people are very particular when it comes to how they want their home to look and they like to be involved in the process. In reality though, trusting Allison to do the job is one of the best decisions homeowners could make. Allison has been in the business for more than a decade and has been involved in other shows on HGTV and the DIY Network. Needless to say, she knows what she's doing.
Why Being On Kitchen Crashers Is Beneficial For Homeowners
Allison knows what she's doing and the projects on Kitchen Crashers always turn out to be amazing. But, price is one of the first things that comes to viewers minds. These high end renovations certainly aren't cheap, and in reality they are probably outside of most people's budgets. The good news, however, is that homeowners don't have to pay anything for the renovations. According to Distractify, "All five versions of Crashers use the same production company, Big Table Media, who foots the bill for the projects. However, local businesses typically donate their goods and services in exchange for free advertising." What could be better than getting a completely remodeled kitchen for no out of upfront costs?
It's important to note that just because homeowners don't actually pay for the renovation doesn't mean they don't pay in other ways. In her Reddit thread, zclevenger said, "They add up all the costs (appliances, labor, etc.) and file a 1099. So it basically shows up that I earned an extra $40,000 in income and I have to pay the taxes. So you're basically paying +/- $10,000 in taxes for a +/- $40,000 increase in value to your home." This cost may seem annoying to some, but it's still far less than the actual cost of the renovation. Plus, if you were planning on doing the renovation yourself, you were likely going to have to spend more than $10,000. Zclevener also mentioned that the entire project was completed in just about three days.
Viewers Can Benefit Too
It goes without saying that most people who are fans of the show will never actually get the opportunity to be on it. Still, hanging out at your local hardware store might be in your best interest. Even if you don't ever get chosen, that doesn't mean you can't benefit just by sitting at home and watching. Sure, some of the projects you see on the show will be too difficult to complete on your own, but you can still use the episodes as a way to gather ideas for your own kitchen remodel. Since Allison has been in the game for quite some time, she will likely show you things that you've never even thought of.
Tell us what's wrong with this post? How could we improve it? :)
Let us improve this post!