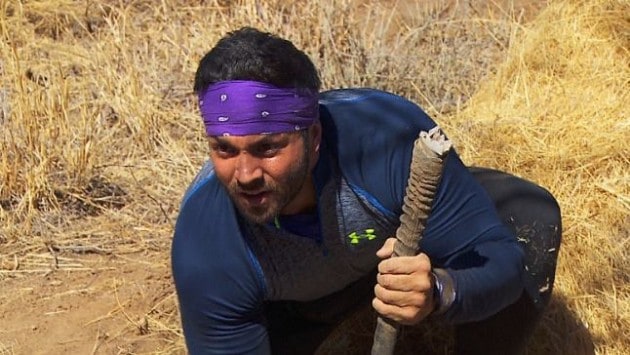 As the teams on this season of The Amazing Race continue to get closer and closer to the ultimate finish line, things are getting more intense. For some teams, they're learning to put aside their differences and work together to get to the end. Others are letting their emotions get the best of them, a weakness that often leads to elimination in the race. Temporary alliances between teams have formed and been broken, leading to the drama that comes with backstabbing. One thing's for sure: every team has proven that they have what it takes to win it all.
In last night's two-hour episode, the race took teams to Africa where they got to experience the wildlife and culture of another new country. Newly engaged couple, Matt and Ashley, excelled during these two legs, taking home a first place and a second place finish. Out of all the couples, they have the best communication skills, not letting the stress get to them. Because of this, they rarely argue and are able to push forward in the race even during difficult times. In this week's episode, we saw Ashley struggle to ski up a hill, which easily could have led to bickering and frustration. Instead, Matt was able to talk her through it calmly, avoiding a setback that would have otherwise cost them a lot of time.
Blind date couple Laura and Tyler have also succeeded in keeping their emotions in check and therefore have avoided time-wasting arguments. It's surprising to see two people who had never met before work together so well in the race. They've made a few dumb mistakes that have affected their race, but neither has placed blame on or gotten angry with the other. Their ability to stay focused on what's ahead of them paid off this week, as they took home a second place finish and their only first place finish so far.
The other blind date couples aren't faring quite as well, with both teams having strong-minded, bossy women who are constantly snapping at their partners. For Blair and Hayley, it's been a constant struggle to stay focused and not let their arguments stop them from continuing on in the race. Blair has proven to be incredibly patient with Hayley, standing by as she berates him time and time again. The two seem to have found a middle ground though, as their success last week that came from having no arguments followed them into this week. There was a moment of bickering when Hayley felt the need to point out that Blair isn't a great driver, but otherwise they remained civil, giving them two third place finishes.
Jelani and Jenny have struggled, to a lesser degree, to remain civil towards each other. Jenny clearly has an uptight and competitive personality that often leads to her bossing Jelani around. He has learned to handle it pretty well when she gets like that for the sake of the race. A previous decision she made in the race that he had disagreed with came back to bite them this week though. Weeks ago, they had been working with Matt and Ashley to find a location when Jenny decided to hop in a trolley and leave the other two behind. Given the chance to U-Turn someone this week, Matt and Ashley made the easy decision to target Jelani and Jenny, who also had an Express Pass. If Jenny continues to rub people the wrong way, it could have game-changing effects on their team.
The two other remaining teams, both consisting of established couples, have fought hard to stay in the race, trying not to let setbacks get to them. Mike and Rochelle are the clear underdogs of this season, constantly finishing towards the end of the pack but never actually last. They've proven that they are strong competitors, not willing to give up when things get difficult. One of their biggest strengths is their ability to stay calm through those difficult times. We've only seen them argue once, and even then, they were able to move past it quickly. While they may not have the physical appearance you would expect from a winning team, if they continue to lay low and creep up on the other teams, they could have a shot at winning it all.
The Olympians, Steve and Aly, have run a great race with a few first place finishes thanks to their athleticism and competitiveness. This week, however, their luck ran out as they encountered a few obstacles that they just couldn't overcome. In the first leg last night, they were slowed down by a flat tire caused by Steve's inability to drive in the middle of the road. Aly became frustrated with him as he tried to remain calm, but they landed in last place anyway. However, they were able to continue on due to a non-elimination leg, but knew they would have to face a Speed Bump during the next leg.
Between the Speed Bump, Steve's difficulty with the detour, and a U-Turn from Laura and Tyler, who recognized what a threat they were, Aly and Steve weren't able to make up their lost time. Because they were both huge competitors, they were upset with their failure to go farther in the race. Looking back though, both agreed that they were glad they got to experience so many new things together.
[Photo via CBS]