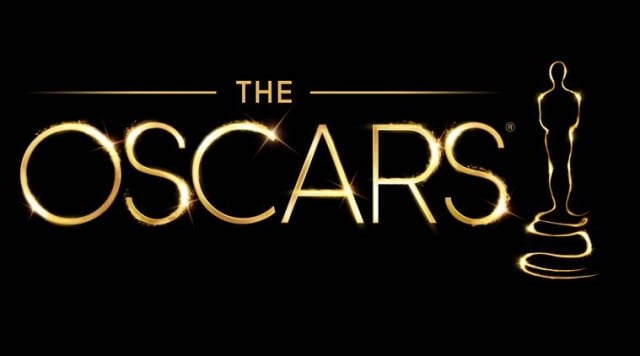 There was so much chatter, good, bad, and controversial, over last night's Oscars. The annual ceremony which honors the best in filmmaking took place last night at the Dolby Theatre in Hollywood. Everyone has their favorite moments, and everyone has probably been very vocal about the moments they didn't like or moments they would have preferred to have been included. Here are a few moments which had a great impact on the tone for the evening.
Chris Rock's Opening Monologue
Chris Rock actually did an excellent job of putting things in perspective. #OscarsSoWhite dominated the lead up to this year's awards, and for good reason. He didn't make light of the situation in an inappropriate way, he did something very smart instead. Instead Rock took an insightful look at history, Hollywood past and present, and made the conversation about opportunity. I'm sure there are people who are going to say that he wasn't political enough, or he wasn't funny enough, or he swept the issues under the rug. In this day and age, being an entertainer has a certain responsibility to speak to an audience in a relatable and progressive way. Rock didn't shy away from the issues, he just tried to apply a wider perspective to the conversation, while still being funny.
Woody and Buzz Present Best Animated Film to Inside Out
Come on, admit it, when you realized it had been 20 years since Toy Story first premiered you teared up a little bit. Buzz and Woody were the first major Disney/Pixar stars, and they've stayed classic ever since. We grew up with these characters. The original reminds everyone why childhood is so important and formative for the rest of your life. The fact that the award was presented to Inside Out perfectly rounded out the moment. Inside Out was also a movie about the importance of childhood. Director Pete Docter and Producer Jonas Rivera said as much with their encouraging message to children watching. Growing up isn't easy, but using your individuality to create "will make a world of difference".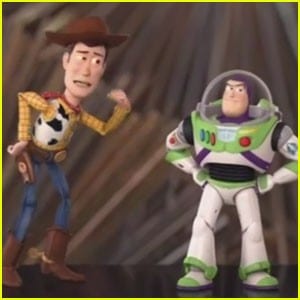 The In Memoriam
As we come to the end of another year in filmmaking, the ones we've lost were honored in the annual 'In Memoriam' section of the programming block. Dave Grohl accompanied the montage of industry staples we lost this past year with a simple, incandescent rendition of "Blackbird". There were names on the screen which everyone knew, and there were names who maybe only a few knew. Their place in this part of the show meant their contributions to filmmaking were invaluable, unmatched, and will not be forgotten. For me personally, I'm still hurting over the deaths of Alan Rickman and James Horner. I think I'll mix my remembrances by watching Harry Potter and listening to the Titanic soundtrack.
Leonardo DiCaprio Finally Gets His Oscar
It took nearly two decades, but DiCaprio finally got the little gold man he so richly deserved. His wide range of roles have all been deserving of an Oscar, but it was his toughest, most grueling role which earned him the award. It's been obvious for years that DiCaprio has been a winner, but we all know that it's not just because of his acting skills. Once again he used his platform to talk about the importance of recognizing and combating climate change. He spoke from personal observances while making The Revenant. DiCaprio may have received an award for a story, but in real life he speaks for true issues which will make the biggest impact. His Oscar was only further confirmation that he has a well-deserved platform from which to speak.
Lady Gaga Performs "Till It Happens To You"
With a powerful introduction to visit ItsOnUs.org by Vice President Joe Biden, Lady Gaga began singing "Till It Happens To You" from the movie The Hunting Ground. As Gaga hauntingly sang lines such as "You tell me it gets better" and "How the hell do you know?", she stared straight into the camera to make her point. Every note and every line was chilling, and to make the moment even stronger, victims of rape and sexual assault took to the stage. Their arms bore messages such as "Survivor", "It Happened To Me", "Not Your Fault". There wasn't a person watching who didn't have goosebumps as Gaga stood in solidarity with her fellow rape survivors. Gaga, who is a victim of rape herself and has been vocal about how rape has affected her family, gave a stunningly powerful performance of a message that needs to be heard. After this, I implore you to click on the link to take the pledge.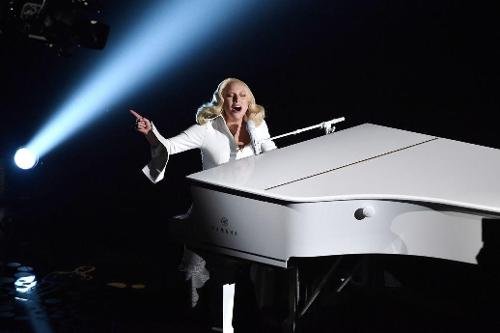 What was your favorite part of the 88th Ceremony?
Tell us what's wrong with this post? How could we improve it? :)
Let us improve this post!