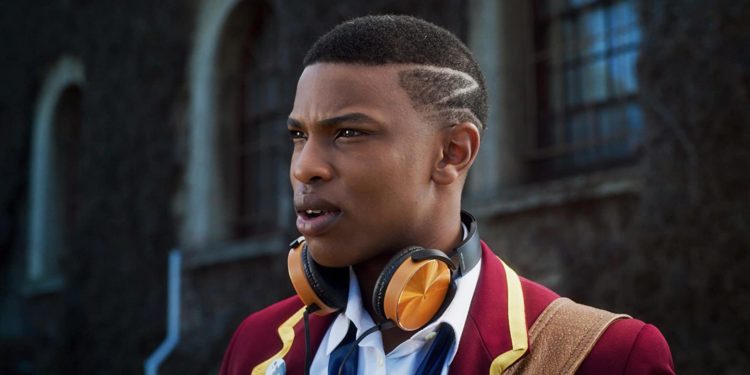 Thabang Kamogelo Molaba was born to two teachers, Richard and Lisbeth, 25 years ago, and inherited most of his traits such as compassion and understanding from his mother. Despite going to Tshwane University of Technology to study Logistics and Supply Chain Management, Thabang has not put his education to practice. Instead of looking for a job in his field of study, he chose to pursue acting, modeling, and styling, so let's take a look at his journey through the ten facts detailed below.
1. His first love was acting
Thabang is involved in almost every craft, but his heart lies with acting. Therefore regardless of how difficult his journey was, he knew he would end up in the acting industry. That dedication ensures that a day does not go by without being involved in anything that has to do with drama or acting.
2. His television debut
When he talked to B Kool Media, Thabang said that he was involved in drama plays in his hometown youth club. He could not be active in drama while in school because it was too demanding, and juggling acting with his studies would have possibly caused him to fail. He, therefore, figured he would start with modeling to create a reputation, and it worked because the next thing he knew, Thabang landed his first television role in "The Queen." In the series, he plays Gift, a rich and spoilt son to Gracious, and the fact that he was cast alongside veterans in the industry made him feel the need to prove himself.
3. How he fell in love with acting
As much as Thabang confesses that acting was his first love, he was not interested in it until he was in high school. When the actor was 17, he visited Hilton College in KwaZulu Natal. There, he saw a performance of Shakespeare's Othello that made him think of becoming an actor himself. Unfortunately, his parents wanted him to concentrate on his studies first, but it worked out for the best since he got to be a renowned model first.
4. He took acting classes
Upon being cast on "The Queen," Thabang knew he had to hone his skills if he was to survive in the industry. After all, he was acting alongside actors he had grown up watching, which made him self-conscious and uncomfortable. Consequently, he decided to do something about it; Thabang began taking some acting classes from Patricia Boyer, a multiple-award-winning actress. He confessed that despite being in a big show, he had a long way to go; therefore, he focuses on continuously improving his craft, and Rami Chuene, who plays his mother in the series, admitted to seeing a significant amount of growth in the actor's skills.
5. He was bullied in high school
Currently, girls are throwing themselves at him for the handsome and muscled man he is today, but that was not always the case. In high school, he barely had any friends thanks to low self-esteem that had been cultivated after years of being bullied. Thabang had crooked teeth and wore glasses, which attracted all sorts of insults and inhumane treatment from his schoolmates. However, with time, he learned that everything starts with the mindset, and nothing would bother him unless he allowed it.
6. His current modeling agency rejected him for two years
On SABC, Thabang Molaba disclosed that as a model, he signed with ICE Models, but they were not willing to represent him at first. Thabang had already been signed with another agency, but he knew he would not become the star he was aiming to be because, in the entire time, he had only gone to one casting. Therefore his relentless pursuit to be signed with ICE Model began, and for two years, they kept rejecting him until they finally gave in in 2016.
7. His dating life
Thabang likes keeping his love life private, and even if he is dating someone, they must be enjoying a low-key relationship. However, it is unlikely because, in 2017, he said despite getting a lot of female attention, he has his priorities straight; thus, no one will distract him from achieving his goals. Nevertheless, he posted on Twitter on April 16, 2018, that he was ready to be an amazing boyfriend to someone's daughter and treat her like a queen. Of course, he got lots of replies from female fans, but someone said he would reject them all, so there was no need to make such an announcement.
8. He loves working out
Being physically fit comes with the territory of being a model, and Thabang always tries not to miss a day of working out; his physique can tell you just how much he enjoys being in the gym. It must especially come in handy for someone who confesses to loving food and would rather spend a day indoors watching movies and eating. Still, if he had his way, the actor would like to be on the rugby or soccer field because he misses playing according to People Magazine.
9. He never has bad days
Unlike most people who can be moody because they are having a bad day, Thabang never has one of those. He watched YouTube videos and learned to align his energy and desires. As such, his spirituality causes him to believe that mental suffering is only because of your mindset; thus, once you overthink your problems, you only aggravate your pain. Such positive thinking helped him in his early days when he was struggling to become a model and actor since clients broke their promises, and some never paid him.
10. His hopes for the future
Although Thabang is mainly known for his role in "The Queen" and "Ring of Lies," he believes he is destined for greatness. He aspires to be an award-winning actor and even go to Hollywood to play "Black Panther." With his commitment to be the best, the model watches other great actors perform to enable him to learn more skills that will help him fulfill his ambitions.
Tell us what's wrong with this post? How could we improve it? :)
Let us improve this post!