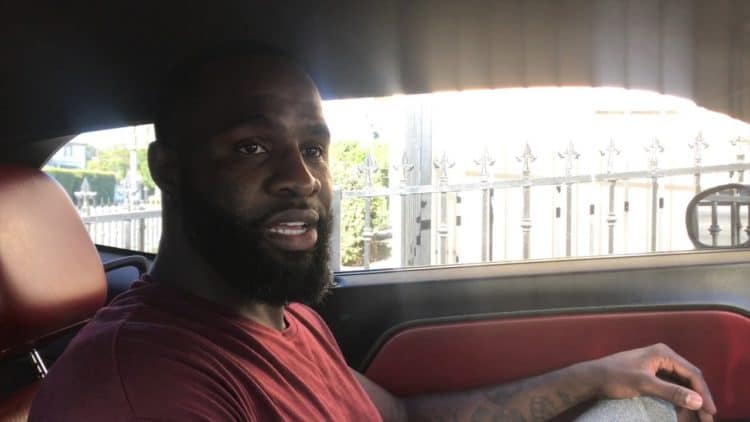 Terrence Terrell is not one of those familiar names in Hollywood. In fact, anyone who has not seen Modern Family or Criminal Minds, would be left asking Terrence who? However, the actor is slowly rising up the ladder and looking to change that. The Emmy Award winner has more to him than meets the eye and he isn't one of those celebrities who divulge a lot about their private lives. This article lists some of the 10 facts you probably didn't know about the actor.
A quick recap of who Terrence Terrell is
Terrence Terrell was born and raised in Cleveland Mississippi. It is said that talent can easily be recognized in a child at a young age. True to this, Terrell displayed the tell-tale signs of his talents at a very tender age. He always had an attraction towards entertainment and he would provide it for anyone who would care to see or listen. His go-to track was the 80's hit by Bobby Brown called 'My Prerogative'. The song's upbeat nature provided the young Terrell a basis for dancing, singing and performing to it.
Here are 10 things about Terrence Terrell you probably didn't know
1. He is an Emmy Award winner
The dream of every actor is to receive an Oscar, an Emmy or basically any award that will show that they had been working hard and someone noticed. For Terrell, his recognition came in the form of an Emmy Award. He received the award following his excellent portrayal of Kwasi in Issa Rae's digital series, Giants. He received the Daytime Emmy Award for Outstanding Supporting Actor in a Digital Drama Series.
2. He is a singer
Terrell can not only act, but he can also sing. When he was young he used to channel his inner Bobby Brown and perform for anyone who cared to listen. He has written and recorded a song called Crown Town. Crown Town can be streamed on Apple Music, Spotify. YouTube, Deezer, Amazon Music, Tidal and Napster. The song can also be bought on Amazon, Google Play and iTunes.
3. He is an author
Terrell has always loved writing and reading from an early age. He is the author of the bestselling children's book 'Blacky' and the critically acclaimed book 'The Shes'.
4. He is a dancer
It seems that Terrell's CV just keeps growing longer and longer by the day. As mentioned earlier, Terrell has always had a thing for entertainment. He sang and danced along to Bobby Brown who was a big deal at the time Terrell was growing up. According to Hey Mikey, his dancing shoes got him a spot in music videos of famous artists such as Beyonce and Lady Gaga.
5. He is the founder of iCrownedMe
When he was growing up, Terrell was bullied a lot throughout his teenage years. His only coping mechanism was humor. He founded iCrownedMe to teach about bullying. Basically, iCrownedMe is a platform that tries to encourage the youth to accept themselves just the way they are. The platform also creates awareness on the effects of bullying.
6. He is the motaur on the Progressive Insurance commercial
Progressive Insurance came up with an interesting commercial advertising its insurance packages. The interesting bit is the motaur. A motaur is like a centaur machine. A centaur is a Greek mythological creature that is depicted as one that has a human torso and an animal's (usually a horse's) legs. Well, a motaur is a centaur that has a human body and motorcycle chassis. Terrell appears in the commercial as the motaur that wishes he had human legs. The commercial tries to warn motorists on fast riding.
7. He has a famous doppelganger
It is said that each one of us has someone out there who looks like us to the extent that we could practically be twins in another life. For Terrell, his doppelganger is a very famous sports icon, LeBron James. Placing them on a side by side comparison, it is almost difficult to differentiate the two apart.
8. He is set to appear on the film All-Star Weekend
According to Wikiwand, All-Star Weekend is a comedy drama film that was written and produced by Jamie Foxx. It features the lives of the pro ball basketball players and Terrell gets to actually play his doppelganger. Apparently, even the show's producers thought that the two looked so much alike to the point that they had to make sure he had to play LeBron in the upcoming movie.
9. He is versatile
Terrell is one of those actors who can pull off a serious face one minute and make you laugh the next. His versatility proves to be working for him as he is slowly becoming a sought after actor. He has worked on the drama investigation series Criminal Minds. He also made an appearance on Blackish as the football superfan. He worked on Giants with the comedic genius Issa Rae and the drama TV mini-series called the Unsolved: Murders of Tupac and Notorious B.I.G among others. These shows prove that Terrell doesn't confine himself to one specific genre and he can work anywhere and still do an amazing job.
10. He is a model
It seems that Terrell wears numerous hats. From an author to a singer, an actor and he adds being a model to his robust CV. He works with Model Mayhem Agency and does commercials, theaters, and print work modeling. He stands at a proud 6'3" which makes him the preferred height for modeling.
Final Thoughts
Although it seems like Terrence Terrell just popped up from nowhere like a zit and suddenly became the talk of the town, he actually had to work hard to get where he is now. Terrence, through his platform iCrownedMe, seeks to empower the youth to have self-love and embrace that which makes them unique. It's quite refreshing to see a celebrity using his status to impact the world and provide change with one smile at a time. It is evident that this rising star still has a long way to go and for him, the only way to go is up.
Tell us what's wrong with this post? How could we improve it? :)
Let us improve this post!