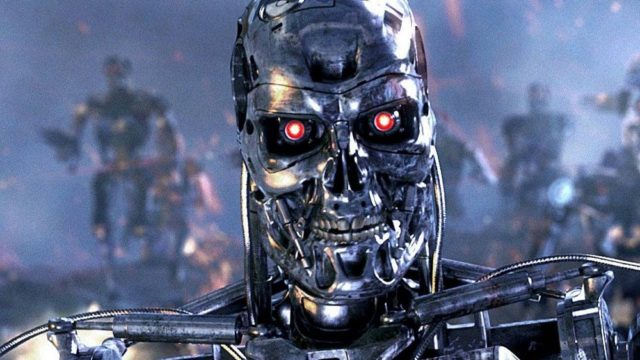 The time of remakes in Hollywood has not yet come to pass, and this time, it's The Terminator that's getting the reboot. We're both equally excited and wary about the notion of the classic's reboot, since both recent efforts came up incredibly short. Terminator Salvation and Terminator: Genisys failed to give us the innovation that The Terminator franchise is known for. Now, creator James Cameron has come forth with a confession that might bring a slight hope to those of us who are still hoping. Cameron claims that there will be changes to the upcoming reboot, but they won't be drastic.
We find it that statement just a little hard to believe, since the point of a reboot is change to begin with. We can imagine The Terminator completely updated with better effects, better technology, and better developments. The original 1984 film was so inventive; it pushed so many boundaries in storytelling that we'd have to say the team has their work cut out for them. Cameron has not signed on as writer or director this time around but rather as producer. It'll be interesting who will be creating the story this time around. We do know so far that Deadpool's Tim Miller will be sitting on the director's chair this time around. We're not sure what to expect out of Miller since Deadpool is his only full-length feature directorial. Cameron is putting a huge responsibility on Miller, and if the creator trusts Miller, maybe we should too.
Other names that have come up in talk include the wide-eyed Blade Runner 2049 actress Mackenzie Davis, Natalia Reyes, and Diego Boneta. The biggest role (and responsibility) however has fallen in the hands of one Gabriel Luna, an actor who plays Ghost Rider in the hit TV series Agents of SHIELD. There's no pressure there, but Luna will only be taking on one of the biggest shoes any actor could ever fill. He's definitely got his hands full.
As far as the story goes, it seems we'll be seeing Schwarzenegger and Hamilton in this new film, so there might be some tie-ins from previous films. Cameron states that while this new film will be looking at artificial intelligence like before, they're adding in a bit more complexity to the story. With the advent of technology, so many things have been blurred where once they were quite distinct. We'll definitely be getting some smart computers still, but Cameron has added that there will be a lot of "buts" as well.
We might not know for a while what that may mean, but that's okay because the time will come sooner than we can imagine. Movies are so fast-moving nowadays that it sometimes gets hard to keep track. This will give us time to ponder whether this reboot will be a good idea or not. The new film is expected to premier on November 22, 2019. That's a fairly precise date for something that's more than likely to be elaborate. We all know about James Cameron after all (Avatar, Titanic, etc). We'll find out more about this Terminator reboot as the time goes.
Tell us what's wrong with this post? How could we improve it? :)
Let us improve this post!