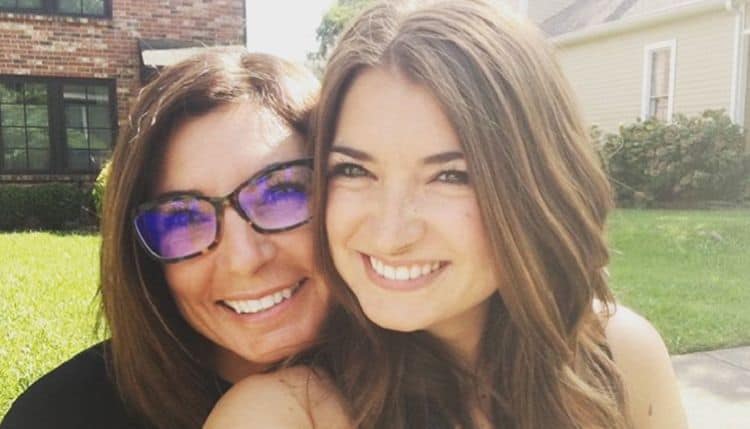 Tenille Townes is a country music artist who became a phenomenon best known for her number one hit "Somebody's Daughter" in 2019, on the Canadian Country music chart. She's credited with several album releases and she's toured throughout the United States and Canada. She has been in the music business since the launch of her professional career in 2009 and is still working to gain recognition in the industry. Here are 10 things you probably didn't know about this young and upcoming artist.
1. She's Canadian
Tenille was born in Grande Prairie, Alberta Canada, on January 20th of 1994. She is just 25 years old and turned professional when she was just 15 years old. She received her education in Canada at the Peace Wapiti Academy high school, and she was raised in Grande Prairie throughout her childhood. Her nationality is Canadian.
2. She just went mainstream in 2019
If you haven't heard much or anything about Tenille Townes, don't feel bad, even if you're a dyed in the wool country music fan. Most of the recognition she's received has been in Canada, where she is a rising star. She just recently went mainstream with her music in the United States, touring with Dierks Bentley in his 2019 Burning Man Tour.
3. She has the support of her home town
In a rather unprecedented event, Tenille made her debut at the Grand Old Opry, and she had a big surprise awaiting her from some of her biggest fans back home. Several of her family, friends and community members from her hometown in Canada actually chartered a plane to fly to the United States and watch her performance. This just goes to show you how popular she is in her home country.
4. Her singing started in the back of the family car
We learned from Tenille Townes' official website that her love of singing began when she was a very young child, sitting in the back seat of her parents' car. As they would drive down the road, songs from U2 and Shania Twain would play and Tenille would sing along with the music. She has a fondness of both and to this day, Shania Twain is one of her greatest musical inspirations.
5. Tenille moved to Nashville, Tennessee to further her career
Although Tenille Townes has become popular as a country music artist in Canada, or at least in her rural home town, this wasn't the best location for becoming internationally known. She moved to Nashville, where she's been living for over five years for the purpose of jump-starting her music career. This was a necessary move for polishing her style and finding a manager and label who would be willing to take a chance on her. She has worked with producer Jay Joyce and has recorded with Daniel Tashian, a writer and producer who backs Kacey Musgraves. They took a chance by producing an album based upon an acoustic EP of unpolished works, which was risky, but one of the tracks was "radio-ready" so they launched the EP titled "Living Room Work Tapes."
6. Tenille Townes is an Awards nominee
Being nominated for a country music award is a big deal for new artists. Even if you don't win, the nomination is an official recognition of talent. Tenille received the Canadian Country Music Awards nomination for Female Artist of the Year in 2011. She was recognized for her single "Home Now," which gained a great deal of attention with Canadian country music fans, followed by "Wendy (Can You Hear Me, Peter Pan)." It was shortly after receiving this honor that she packed up her belongings and moved to Nashville.
7. She believes in giving back to others
Tenille Townes is at the start of what looks like a very promising career in country music. Her move to Nashville was a wise decision as it put her in contact with professionals in the business who were willing to take a chance on her and her music. While she was still in high school, she launched a tour that was called the Pay It Forward tour where she went to 106 schools, playing her music and encouraging young people to get involved in their communities. Tenille realizes that youth can make a tremendous difference in the lives of the people within their communities and she encouraged them to become involved to make a positive impact in their own little corners of the world.
8. Tenille Townes is a philosopher of sorts
While visiting her official website, we learned that Tenille uses her music to promote a sound philosophy. She is a very real person who knows what it is to endure struggles and hardships when you're working to achieve a personal goal. This comes out in the songs that she writes. She fully understands the power of music to "push down walls that you didn't know were up," and to "take you places you didn't even ask it to."
9. One of her goals is to ease loneliness
The world is filled with lonely people, and Tenille Townes knows that music has the power to ease loneliness. She wrote the song "Somebody's Daughter" which has had a tremendous impact upon listeners. She shared that she believes that music can tell a person's story and it can reach out to make an emotional connection with listeners that will help them to feel less alone, regardless of what they are going through.
10. Shania Twain is one of her greatest inspirations
Tenille has been a fan of Shania Twain since before she hit adolescence. She was at a concert, where Shania pulled her out of the audience to join her on the stage. At the time, Tenille was just nine years old and this had a big impact upon her life and it inspired her to push forward with her dream of becoming a country music singer and songwriter.