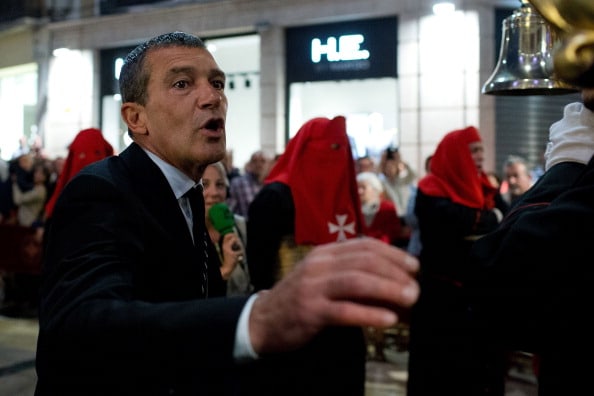 In honor of the 15th anniversary of SpongeBob Squarepants, the franchise is releasing another feature-length movie. The title of the movie is The SpongeBob Movie: Sponge Out of Water and will premiere on February 6, 2015 in 3D. The gang must venture on land to find a pirate played by Antonio Banderas, who has stolen the Krusty Krab recipe. The movie will be part live action and part CGI animation and will feature all your favorite characters. Take a look at these ten facts you may not know about the cartoon that features a sponge living in a pineapple under the sea.
Photo by Gonzalo Arroyo Moreno/Getty Images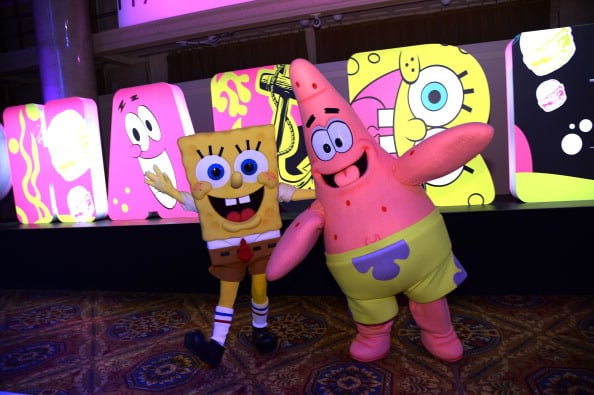 1. Our favorite under the sea cartoon character was originally intended to have a different name. In early developments of SpongeBob SquarePants, the main character was named SpongeBoy. The name was changed from "Boy" to "Bob" after it was discovered that SpongeBoy was copyrighted by a mop company. Series Creator, Stephen Hillenburg wanted to keep sponge in the title character's name because he did not want young children to confuse SpongeBob for a piece of cheese. Hillenburg did not think the cartoon would make it to a second season after it first aired.
Photo by Dimitrios Kambouris/Getty Images for Nickelodeon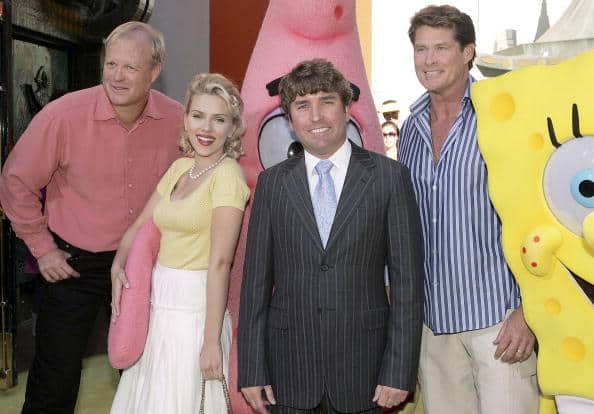 2. Before becoming the series creator for SpongeBob SquarePants, Stephen Hillenburg spent his early career as a marine biologist. He was inspired by watching several films of oceanographer Jacques Cousteau. He would receive a Bachelor's degree in marine source planning and interpretation in 1984 from Humboldt State University in California. He also minored in art. He was able to bring his love of sea life and animation together when he studied experimental animation at California Institute of the Arts, where he graduated in 1993. Three years later he began to develop SpongeBob.
Photo by Mark Mainz/Getty Images
3. The character of Squidward on SpongeBob SquarePants is actually intended to be an octopus and not a squid. Squids have eight arms and two tentacles, while an octopus has eight tentacles. If you look at Squidward, you may notice that he has neither eight or ten tentacles. Squidward has six tentacles, two of which he uses as arms. The animators thought that eight tentacles looked odd on the character, so they reduced the number to six. Since Squidward does walk "human-like" adding two arms or two additional legs would look weird and make him appear less "human."
Photo by Brad Barket/Getty Images for Nickelodeon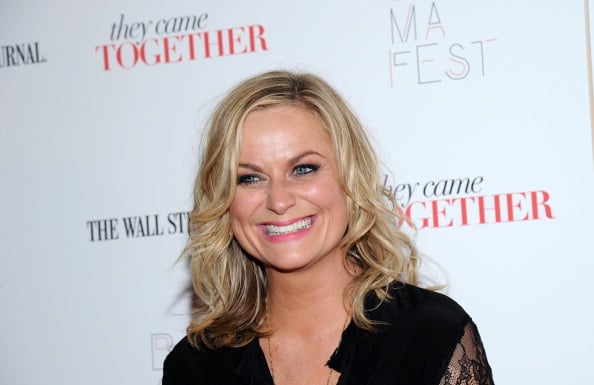 4. SpongeBob SquarePants has built a cult following since it debuted in 1999. Many celebrities have admitted to being a fan of the show and have made guest appearances. Amy Poehler provided the voice of Grandma in the season four episode, "Have You Seen the Snail?" Musician Gene Simmons and actor Ray Liotta both voiced characters during season five. Tina Fey, Will Ferrell, Rosario Dawson, Craig Ferguson, P!nk, LeBron James, Victoria Beckham, and Robin Williams all appeared as themselves during the cartoons sixth season. President Obama has admitted to also being a fan.
Photo by Ilya S. Savenok/Getty Images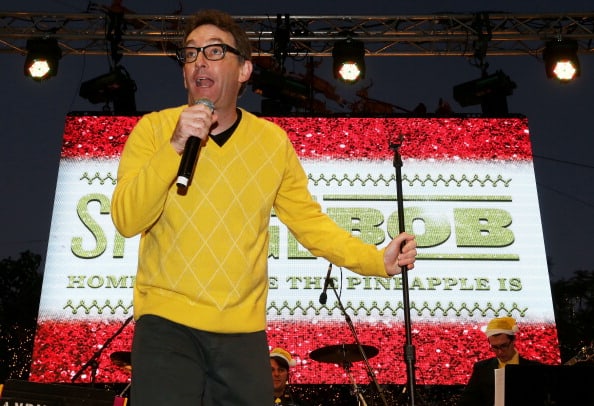 5. SpongeBob has a very recognizable and very annoying laugh. Tom Kenny is the voice of SpongeBob and has to perform the laugh at least one time per episode. In order for Kenny to make the noise, he must say, "Ahhhh," in SpongeBob's voice and then repeatedly hit himself in the throat. Kenny asserts the laugh is intended to sound like a cross between a seagull shriek and a dolphin. Kenny also provides the voice of Gary the Snail, the French Narrator, and various other voices. He also also been on Futurama!, CatDog, and Dilbert.
Photo by Frederick M. Brown/Getty Images for Nickelodeon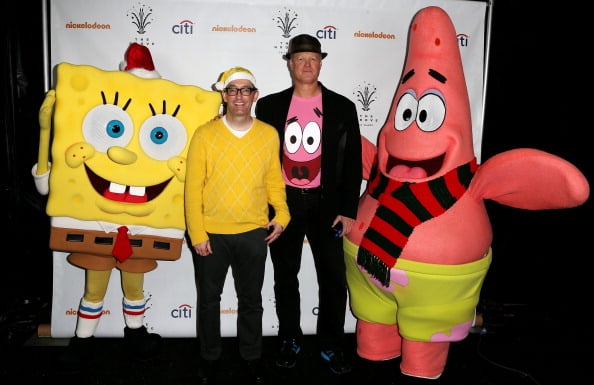 6. SpongeBob SquarePants has received numerous accolades during its ten seasons on the air. The cartoon series has earned eight Primetime Emmy nominations in the categories of Outstanding Animated Program, Outstanding Short, and Outstanding Children's Program. The ASCAP Film and Television Music Awards named SpongeBob SquarePants a Top Television Series in 2012 and 2013. The show has also won in the category of Favorite Cartoon at the Kid's Choice Awards every year since 2003, except in 2008. That year Avatar: The Last Airbender took home the blimp.
Photo by Frederick M. Brown/Getty Images for Nickelodeon
7. SpikeTV wanted to bring SpongeBob Squarepants to their network. They approached creator Stephen Hillenburg and asked if he would be willing to create an "Adult" version of the cartoon to be a part of their adult animation block. The show would mirror the concept of Ren & Stimpy 'Adult Party Cartoon,' which only survived for one eight-episode season back in 2003. Hillenburg declined to make the show. SpikeTV approached Nickelodeon and the children's network refused to sell the rights of the show to Spike. Pamela Anderson's Stripperella was also part of the animation block.
Photo by Larry Busacca/Getty Images for Nickelodeon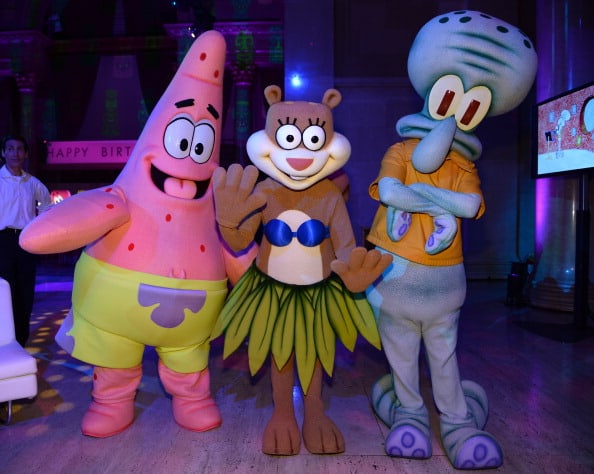 8. The seven main characters' traits on SpongeBob Squarepants are based on the seven deadly sins. Spongebob is based on lust, as he shows an overabundance of love for most things he encounters. Patrick resembles sloth as he is portrayed as being extremely lazy. Sandy is based on pride, because she is always trying to be the best. Squidward resembles wrath because he shows his hatred for everything. Mr. Krabs is, of course, greed for his love of money. Gary is based on gluttony because he is depicted as an over-eater, and Plankton is envy because he is jealous of others' good fortunes.
Photo by Dimitrios Kambouris/Getty Images for Nickelodeon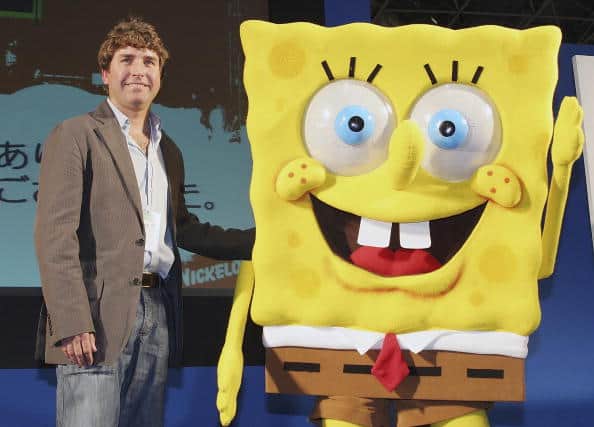 9. When creator Stephen Hillenburg pitched the show to Nickelodeon in 1997, he attended the meeting wearing a Hawaiian shirt and played music while showing the executives an aquarium featuring the main characters. Kevin Kay, who previously oversaw Nickelodeon, had to step outside of the initial meeting due to excessive laughing. Derek Drymon, who is the Executive Producer, thought it would take weeks to hear back if the show was going to get picked up for a pilot. It only took executives a matter of a few minutes to decide they wanted the cartoon.
Photo by Junko Kimura/Getty Images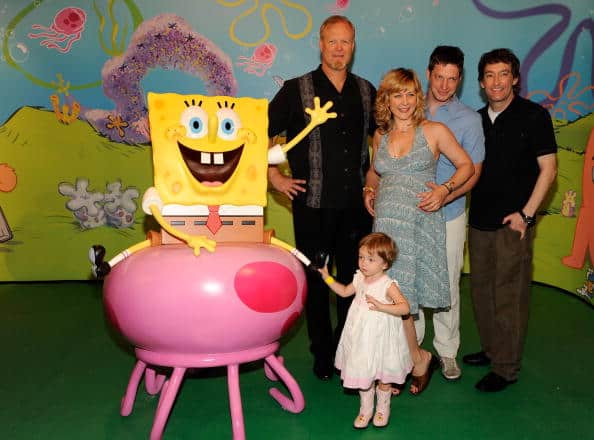 10. After only being on the air for two years, SpongeBob SquarePants became the #2 children's program on Nickelodeon. Almost 40% of the show's audience fell into the 18-34 age demographic. Because of this, Nickelodeon began to air the cartoon at 6 PM, as adults would be returning home from work at that time. The following year, SpongeBob would be named the #1 children's show on cable television. The show became the longest running cartoon on Nickelodeon during its 8th season when a total of 178 episodes had been made compared to Rugrats 172 episodes.
Photo by Larry Busacca/Getty Images for Nickelodeon